Balloon Twisting on the Horizon?
Why every face painter should be a balloon twister too…
Are you interested in balloon twisting, but waiting for someone to push you over the edge? Yes?!!! Read on.
6 things curious face painters need to know about balloon twisting:
1- You already know all the hard stuff! Booking gigs, delivering exceptional customer service, working with kids, etc. You are a Pro- there is just a little left to learn.
2- You don't ever touch the kid. During a pandemic, or when Mom says "oh, I wish Tommy was here, he would love…" You pipe up "lets make him something special you can take to him!"
3- Low starter cost- Have you thought about adding an airbrush? Once you get the compressor the brushes, the stencils, YIKES! Balloons can put you out $25, and you are ready to start.
4- NEW NEW NEW- we struggle to break through those irritating blocks, (unicorn eyes anyone?) it is so fun to step away, but still be working, growing, changing. Only 5-10 design stand between you and some seriously happy kids.
5- Low expectations- No one gets their face painting expecting a Da Vinci, we are so lucky! Balloon twisters enjoy the same luck- you are working with a balloon, there is only so much you can do! Even very simple designs are LOVED.
6- Upsale, market, add-on. It feels like PB&J how well balloons and face paint work together. On a busy Saturday we might bounce between 3 parties- adding balloons gives you the option to be at one party for twice as long- so nice! No extra travel, set up and break down but you can extend your earning potential.
Let's give up the "maybe someday" and embrace the "totally today!"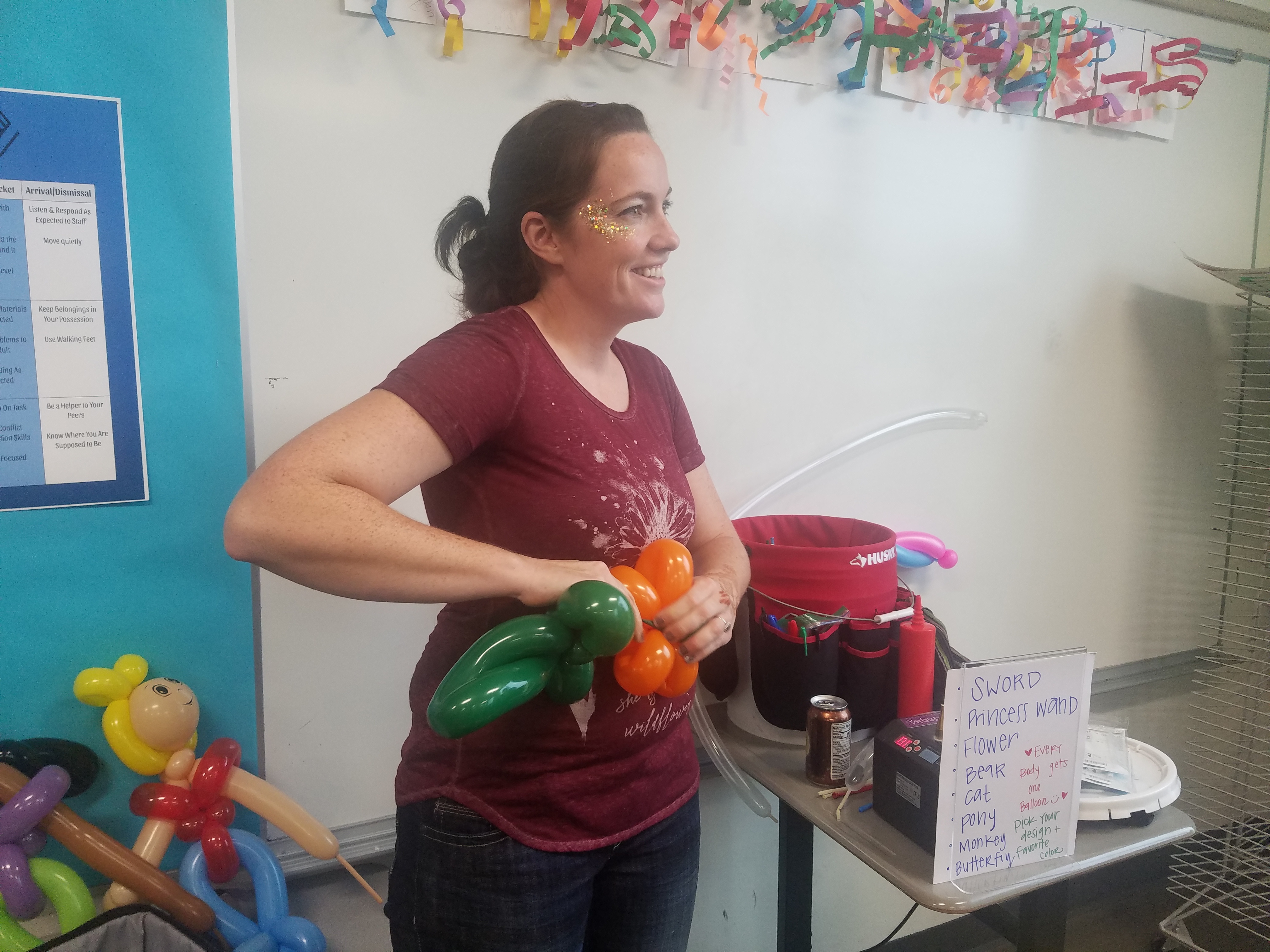 Are you ready??
Enjoy this post?

Buy Laura Pennock a coffee