Thank you so, so much.
Because of you, we were able to raise PHP4,806.75 (excluding processing fees, transfer fees, etc.) for the victims of #OdettePH.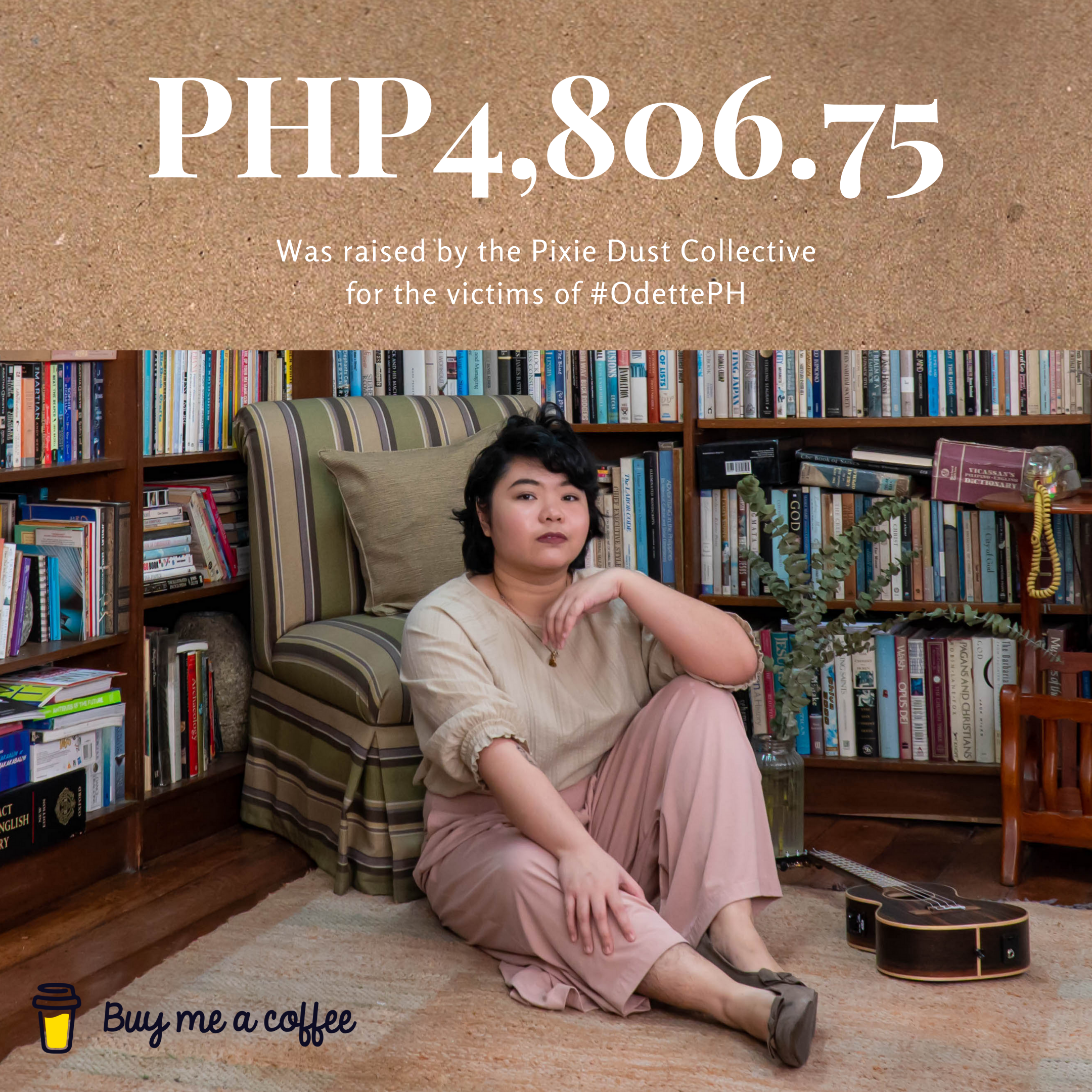 After doing some research, I decided to donate the first PHP3000 to UNICEF PH - which is just enough to put up a UNICEF Tent to be used for shelter, medicinal, and educational purposes.
Donate to UNICEF PH here.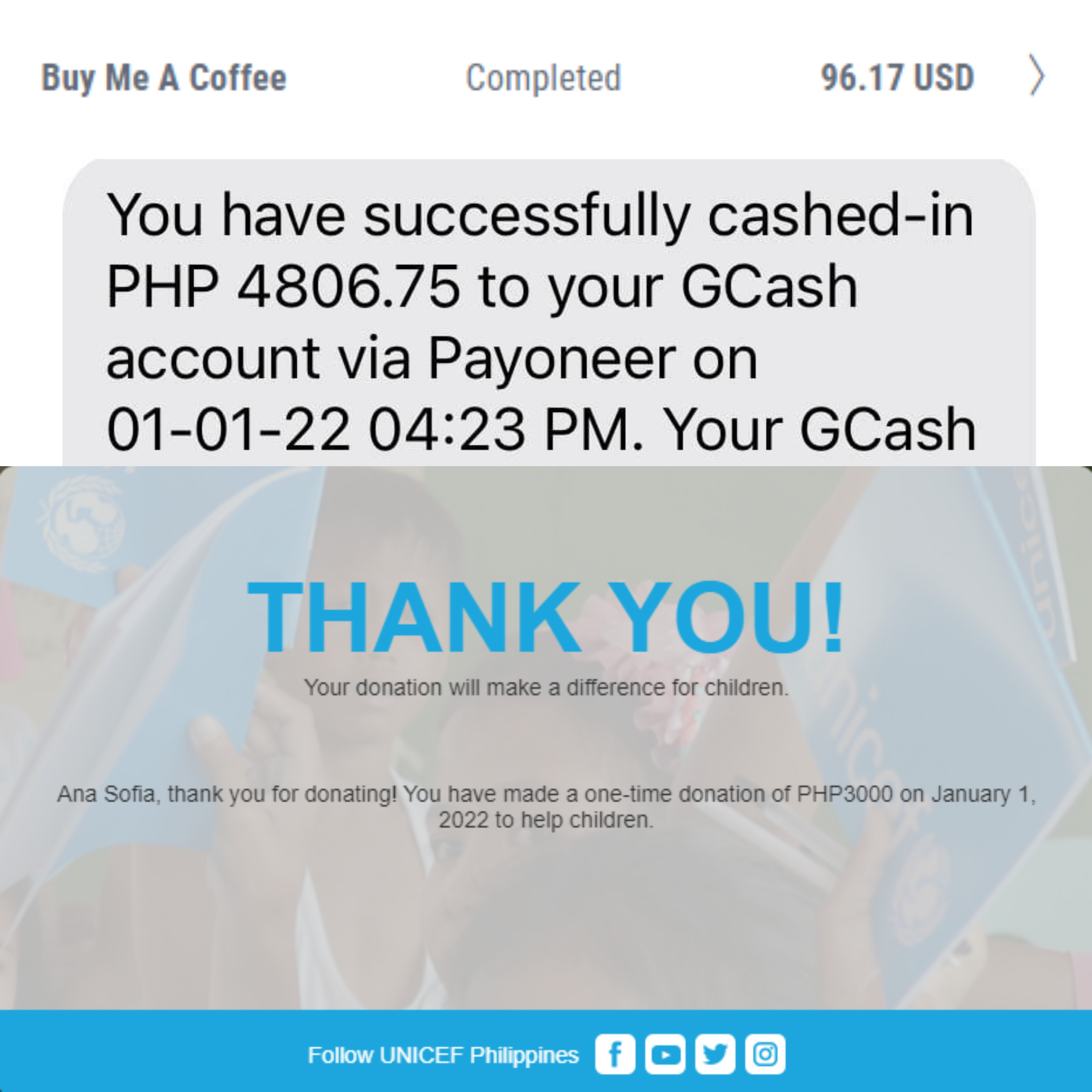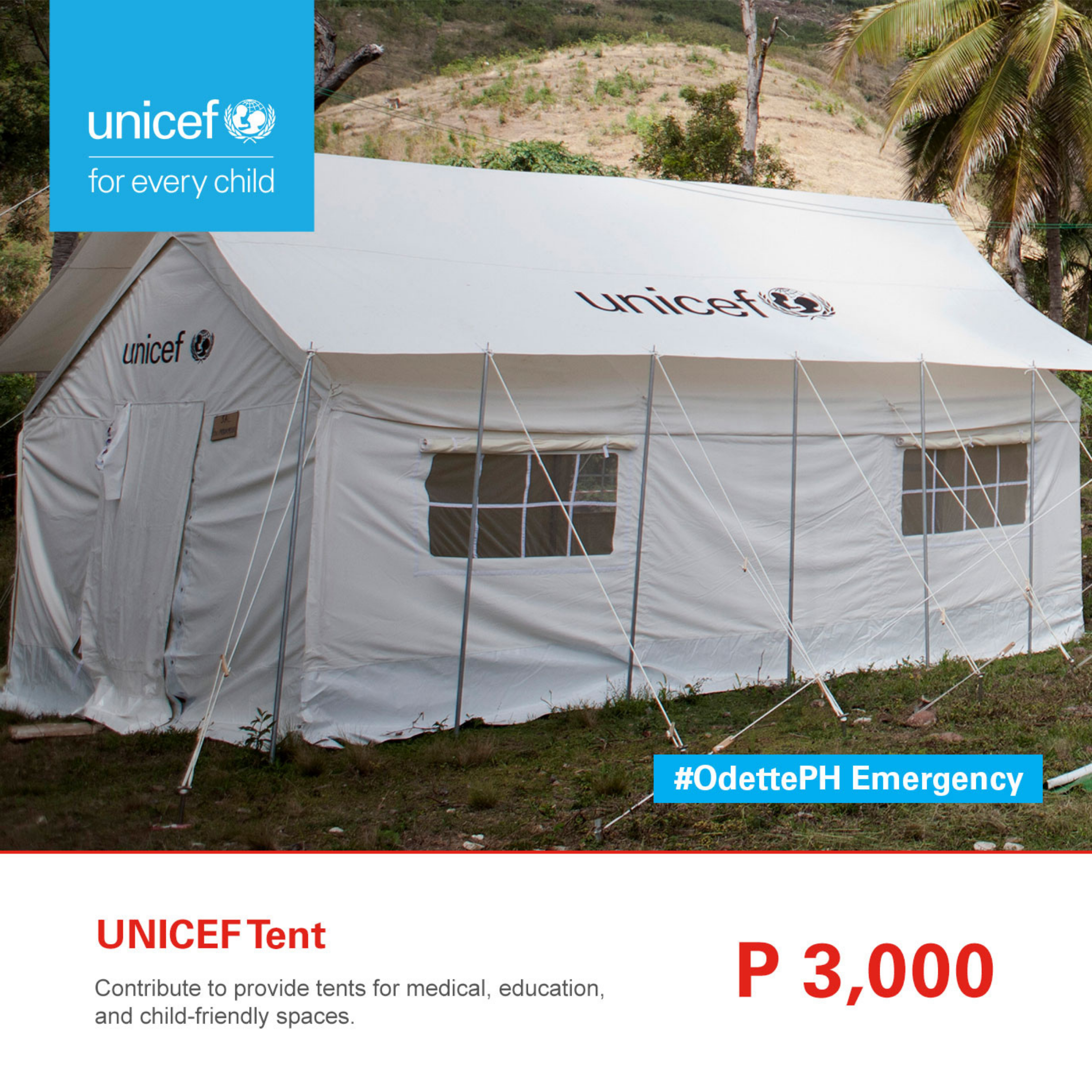 And I donated the remaining PHP1806.75 to Water 4 VisMin, in order to provide clean drinking water to affected families in the VisMin areas.
Donate to Water 4 VisMin via GCash at 09176850138 or via PayPal. You can also learn more about #Water4VisMin here.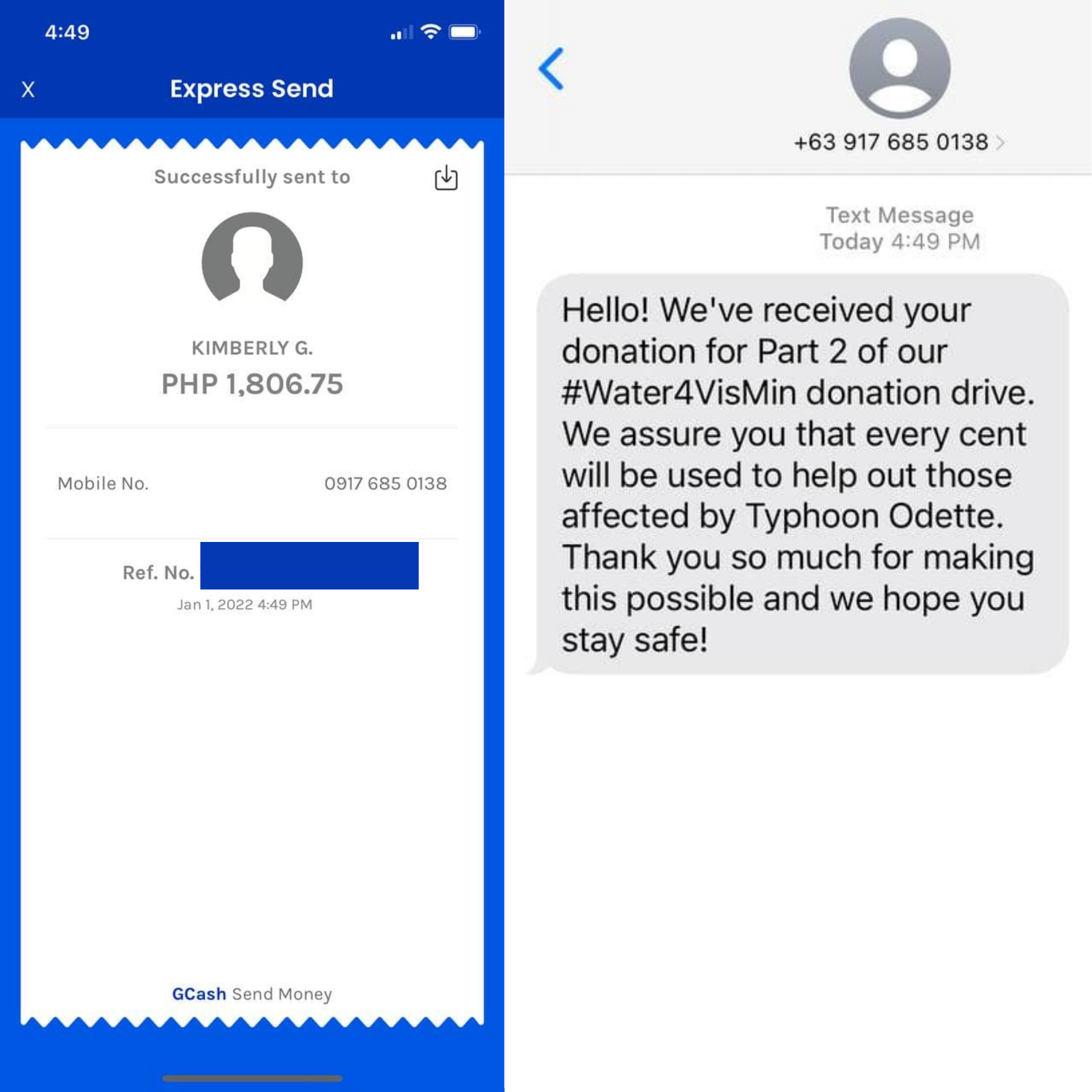 Your efforts will truly go a long way. Thank you so much once again, and Happy New Year to you all!! 🥳
Much Love,
Pixie