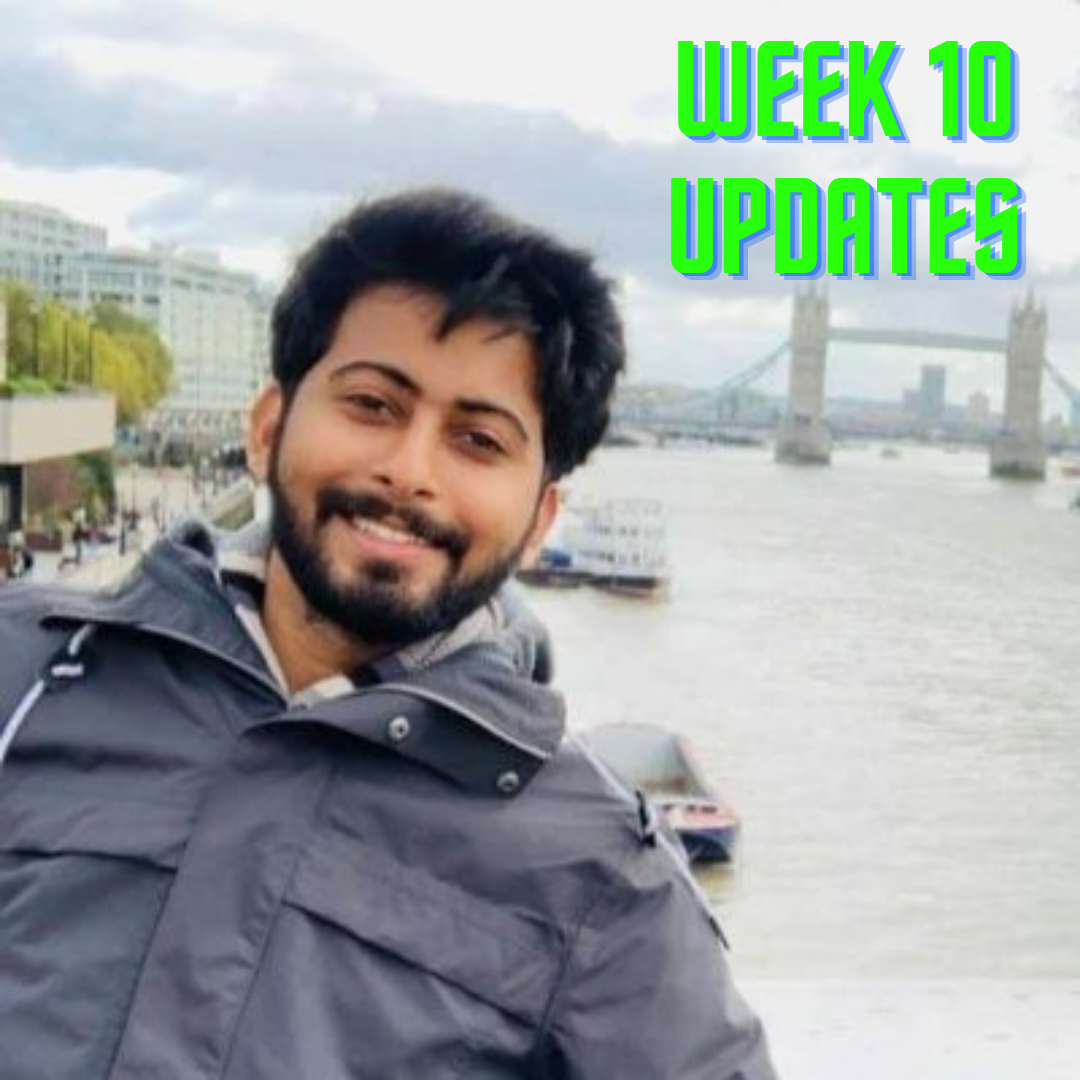 Week 10 update is a very special update. We have invited 250+ creators on to foundation so far! Yay!!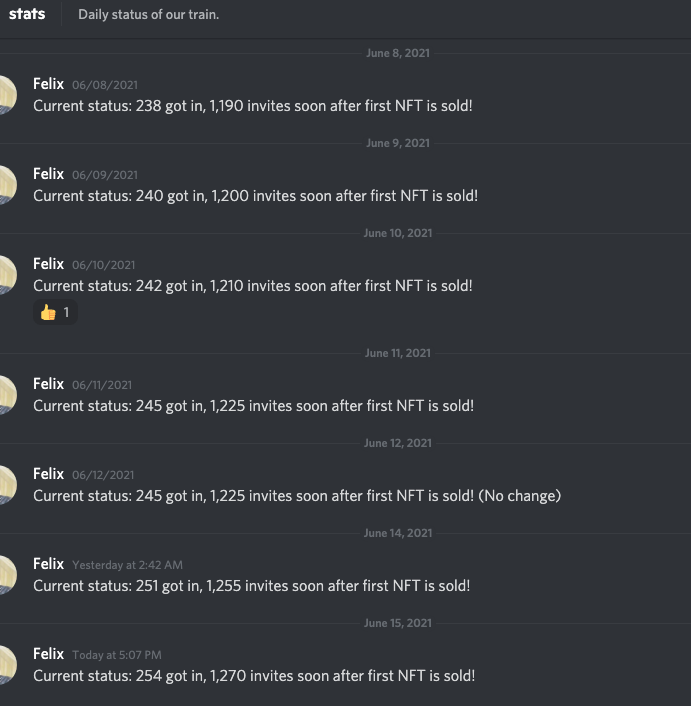 Here's screenshot from our discord community where we update stats daily.
Here is how it was back in April 2021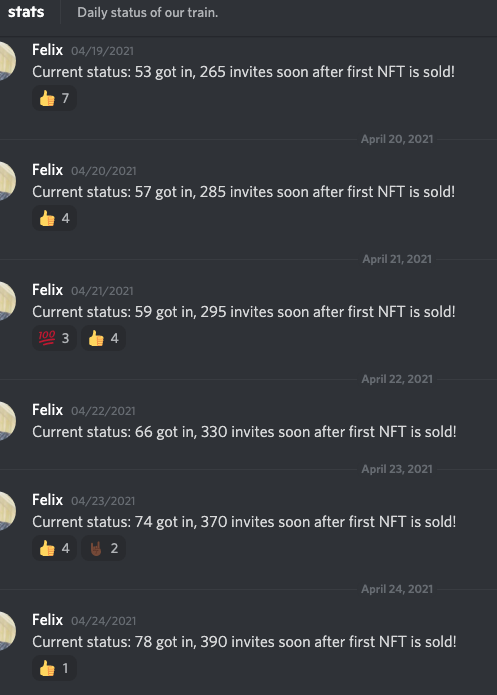 We made tremendous progress, build great knowledge-base and resources.
A creator entering to our community will have more clarity on time of launch, how to launch right, finding cheap gas fee and lot more.
I mentioned that I was still learnings (still do) on these stuffs. I got many more insights after helping 250+ NFT creators launch their NFTs on Foundation. You can read more about that here. (Some call it as ProductHunt for Creators or an Accelerator like YC). We created various knowledge-base(example), launch resources and share them with community to crack the launch on Foundation & beyond. To the least a cheer or mental support is what everyone needs while listing the first NFTs and we provide just that. The goal is to help creators reach their goals.
In my recent blog post, I mentioned this could be considered as a creator accelerator and I am not wrong;)
That's all for today's weekly update. See you next week then:)
Week 1: https://www.buymeacoffee.com/felixjosemon/100-supporters-foundation-invite-week-1-update
Week 2: https://www.buymeacoffee.com/felixjosemon/150-supporters-foundation-invite-week-2-update
Week 3: https://www.buymeacoffee.com/felixjosemon/week-3-update-tips-listing-foundation
Week 4: https://www.buymeacoffee.com/felixjosemon/200-supporters-week-4-update-covid
Week 5: https://www.buymeacoffee.com/felixjosemon/250-supporters-week-5-update
Week 6: https://www.buymeacoffee.com/felixjosemon/crossed-250-supporters-week-6-update
Week 7: https://www.buymeacoffee.com/felixjosemon/1000-creator-invites-week-7-update
Week 8: https://www.buymeacoffee.com/felixjosemon/gas-cheap-best-time-mint-week8-update
Week 9: https://www.buymeacoffee.com/felixjosemon/week-9-update-what-one-talking