We attended the Harmony Festival at the Enchanted Forest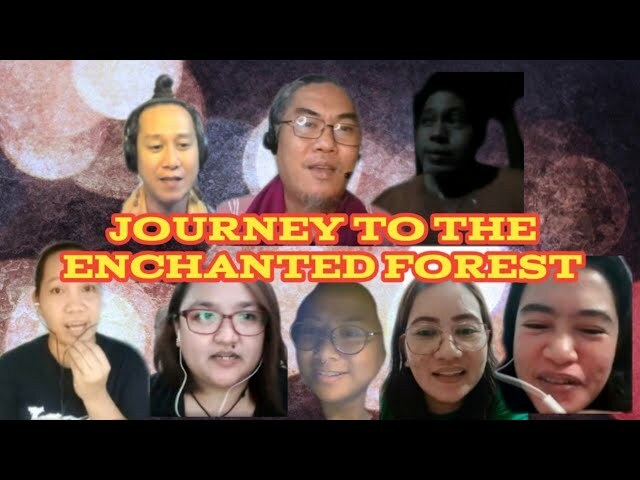 Last night was a full pack of attendees on our Full Moon Esbat observance since we open it up to the Public. What i did not expect is that Clem Dimacali one of our follower here at Buy Me A Coffee from California, USA wakes up as early as 5:30 in the morning just to be with us in a ritual which we conduct 8:30 PM Friday night Philippine Time. Aside from her we cater also our kababayan overseas such as in Taiwan also in Korea.
Actually this ritual is a continuation of our Spiritual Journey in Meeting the Native Deity of the Agutaynon and Cuyonon Tribe of Palawan whom the locals called as The Diwata Sa Kagubatan.
So to begin with, I ask the participants if they have knowledge about the Diwata and also what do they think if they heard the Word Kagubatan or Forest; i add also the common Filipino superstition that in going to the dark unknown place, why our parents told us to always say: Tabi tabi po. If you have heard this as well, kindly share your thoughts by making comment below.
So the video that you are about to see are mostly in Tagalog since many participants speaks in Tagalog at that time, but since we have Clem on board, we occasionally speaks in English. But the meditation journey is in English so you can follow as well.
In the Gathering last night, I have announced the start of our 47 months or 3 years and 11 months project which consist of Revival of the Old Filipino Diwata by conducting research about them and immersing with the people that have worship them. Ideally, the conduct of Ritual allows participant to have a personal experience with the Diwata. But aside from the meditative process of recreating the image of the Diwata in our mind, it is better if we could connect with the Indigenous People who worship that Diwata. Though for now, we do not have any resources yet such as Money to go places, and this is what we are asking you to help us to make.
Luntiang Aghama have are keeping 47 sacred names of the Supreme Diwata, and these Diwata are sacred among different tribes of the Indigenous People in the Philippines. Information about these Diwata are very rare if not, it is totally lost. And what we can find in the internet is limited. So if we have finances, we can go to provinces such as in Cuyo Island so that we can conduct an interview with the people on how they worship the Diwata sa Kagubatan.
Your untiring support on buying us a coffee will help us raise fund so that we could retrieve back the information of these Diwata in our country. If you also know some foundations that we could as for this project, I am open for suggestion and also if you are good in writing a proposal letter in asking funds, your help will be very much appreciated.
I pray that we could bring back the Diwata in our land. and if you are being touched with the Diwata, please do join us.
Enjoy this post?

Buy Filipino Magick by Luntiang Aghama a coffee