10/31:
And Happy Halloween!
It's a frosty Sunday here in Montana!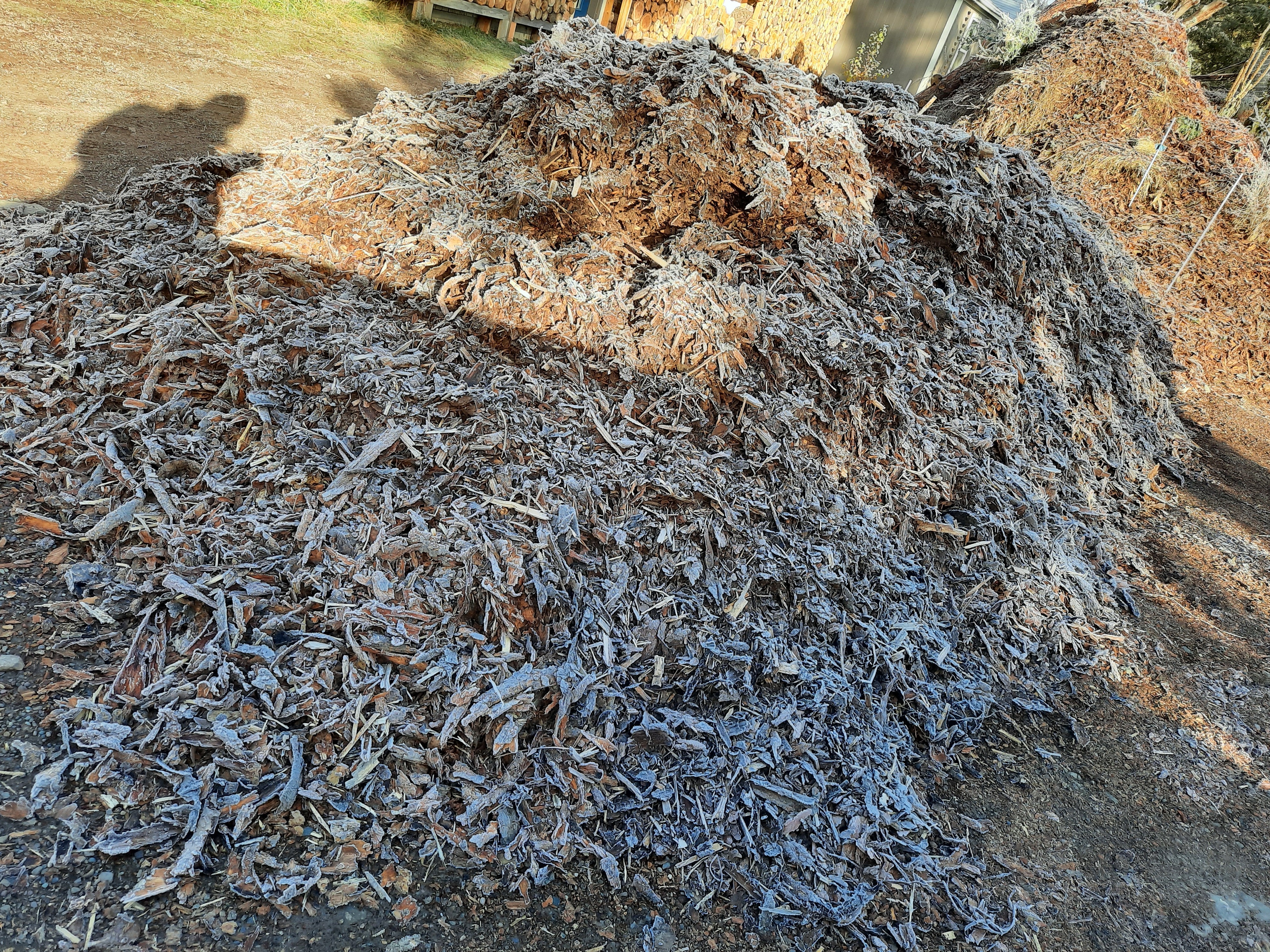 Jack Frost came and stole the mountains this morning, but left their trace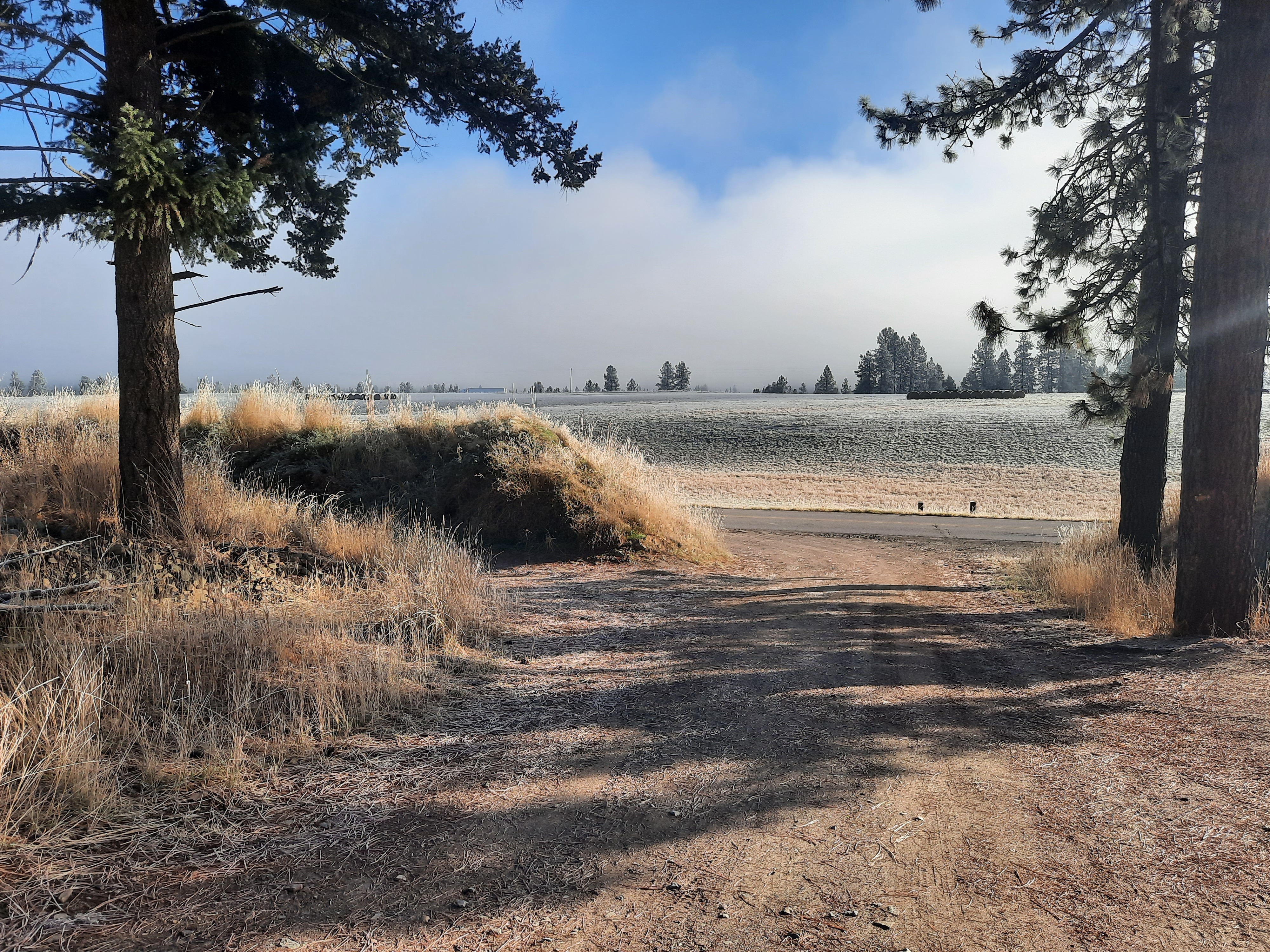 At 24° F the mat outside the cabin I've been ataying in was frozen solid to the step and made a crunch like stepping on tortilla chips as I left the comparable warmth of my bed behind to begin today's community chores. 9AM every Sunday is our cleaning blitz where we take a room of the house and spend an hour deep cleaning it for the week. This also takes an hour off of our required weekly "nest labor." Not a bad trade off to accompany the comraderie!
I've been spending more of the weekend relaxing amd reading about Roundwood building conatruction. Learning a lot not just about the process but ethical harvesting and maintaining coppice lands. I'd really love to be able to build my own round timber house some day and I feel lile I'm in the proper place t. learn how to do that. So my book recommendations for today would have to be "Roundwood Timber Framing" by Ben Law followed by "Low-Cost Pole Building Construction: The Complete How-To Book" by Ralph Wolfe. Great collections of knowledge and the former aligning kore om the ethical and non-commercial side of construction, while the latter contains very interesting construction plans that I find inspiring.
Yesterday I went into Missoula with Grey and Caleb (two of the other boots here at base camp) and did a bit of thrift shopping. Got a book on using Feng Shui, which has been pretty intetesting and insightful so far on those practices and grabbed a new beanie, both of which were free because of a mistakem overcharge on the cowboy hat I had gotten the week before 👌 so there are great people over at the Bargain Corner. Also stopped by Home ReSource and saw their massive selection of reusable hardware, tools, and building materials provided by this non-profit store! Last stop was Veera's for their happy hour donuts (which is basically right before closing to boost sales and clear out their donuts of the day). Got some decadent vegan halloween donuts at a steal of a price! 👌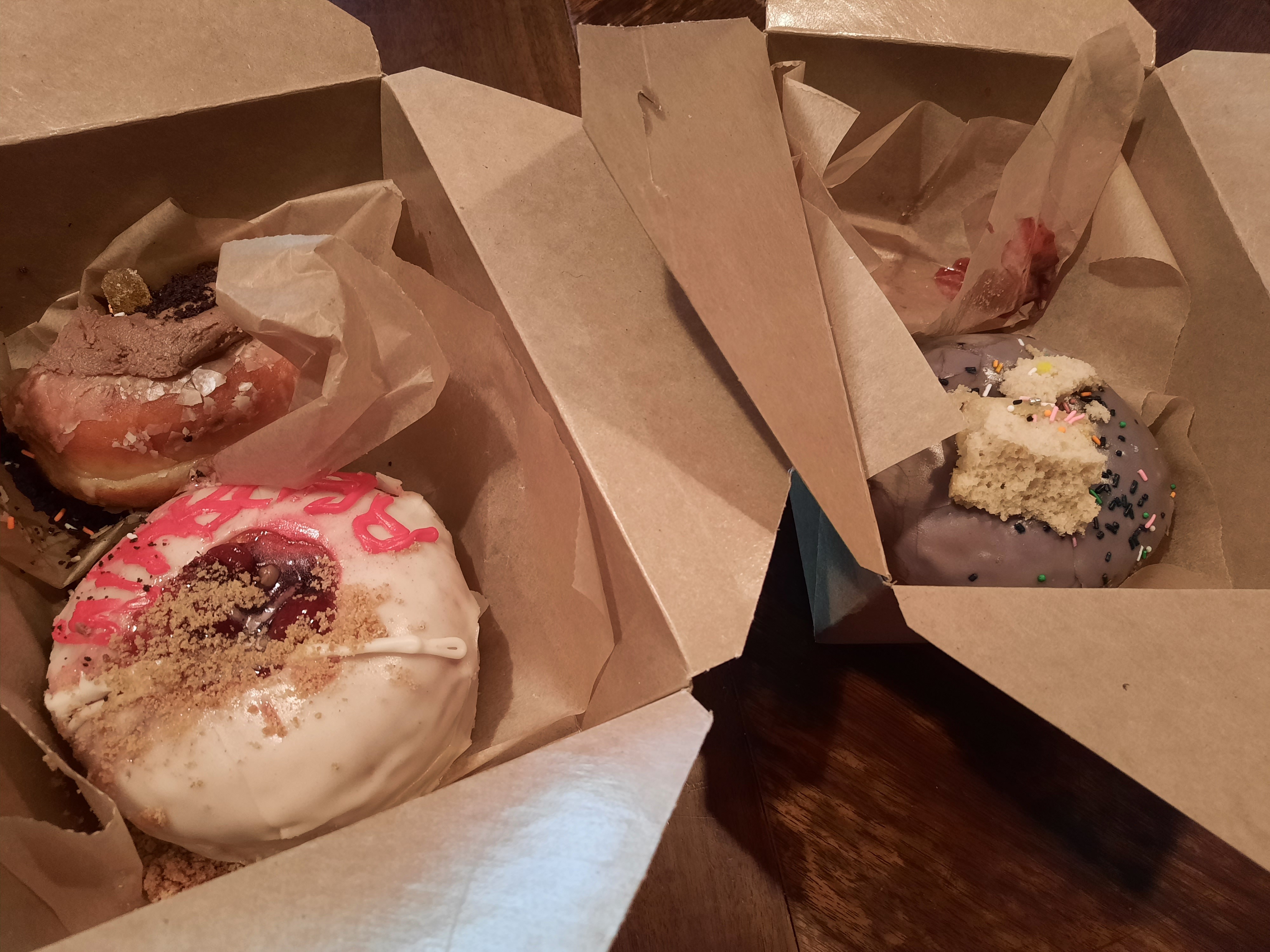 And that's all for now!
I'll catch ya next time! 🏞❤✌