Oh my god. It's almost done. I've spent this last week implementing all of the code and replacing the placeholder sprites and cleaning up some of the dialogue options and finalizing the menus and can I just say, I'm so fucking proud of myself.
We've got a functioning, animated menu. We've got a custom window icon.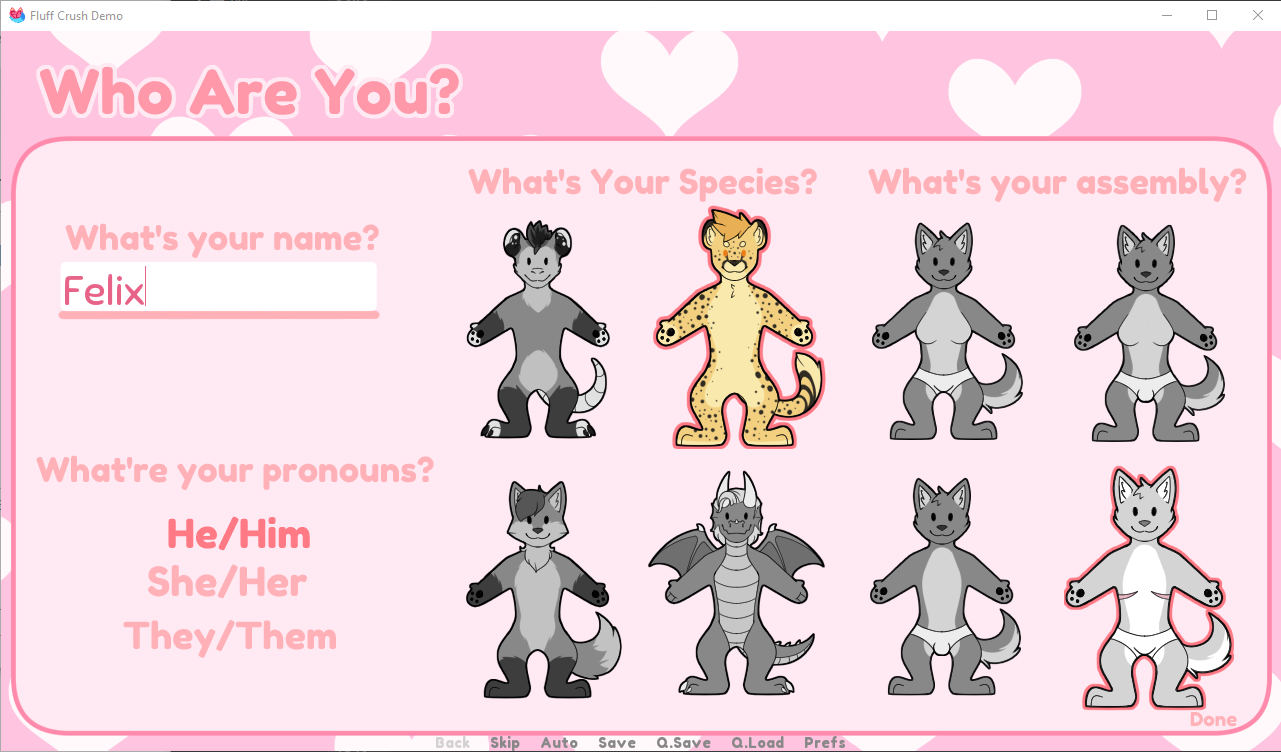 We've got a fully fledged customization menu with both SFW and NSFW options.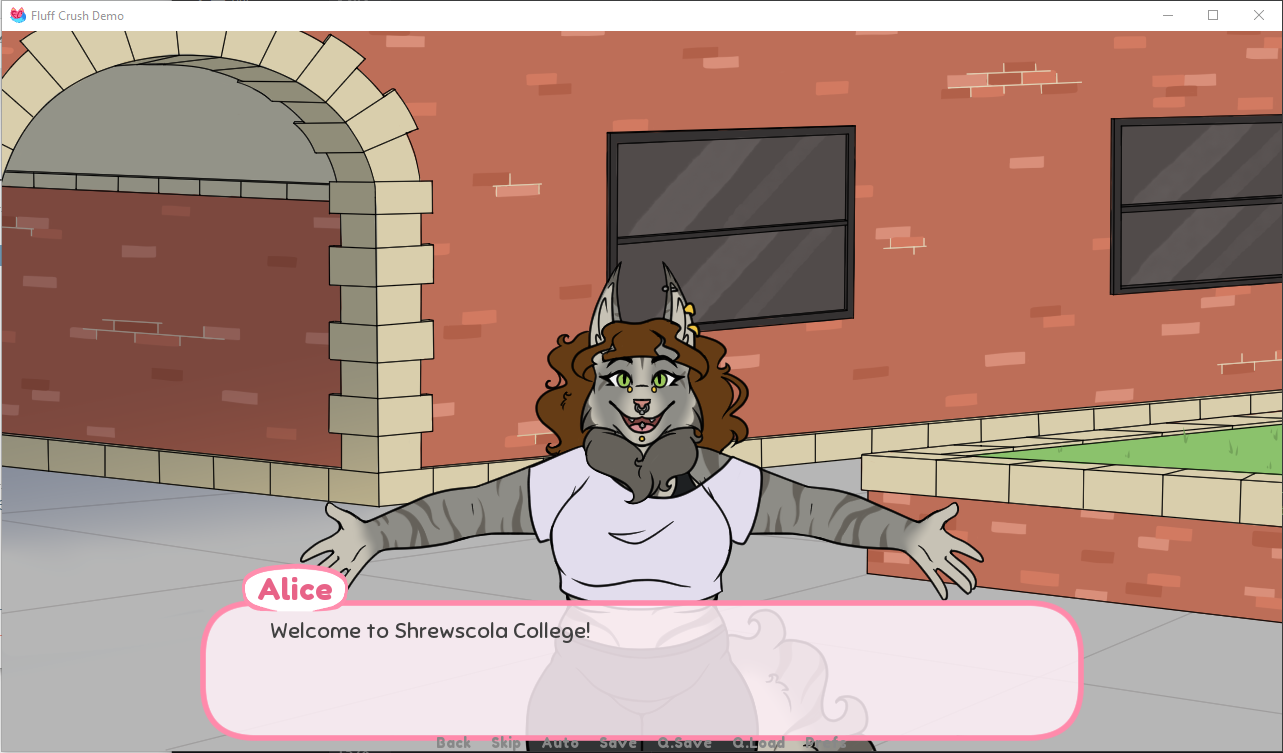 We've got custom text boxes and nameboxes and updated sprites! And what's even better is that I've spent all of today listening to music and sound clips and fiddling with them and now all of the menus and buttons have sound and I've got a list of music to add in for other parts of the game.
Fluff Crush's Demo is dropping next week. Keep your peepers peeled for that!!!