Oh, look--a horror update
Earlier this week, a bright yellow notification popped up on my phone. Time for some honesty...
...I'd sort of forgotten about this platform. Okay, so I didn't forget about it, but it wasn't on my radar. That's my bad, and this was the case partly because I didn't think anyone was paying attention to this page yet. Since I now have evidence that there are kind folks here checking in, I'm going to try to be more active on here. Tomorrow the plan is to get the first writing tips video or two recorded for the "Dabbler" tier, and I'm going to start actively sharing updates here.
Giving a more detailed update on the progress of The Doll Man Duology feels like a good start. If you haven't checked out the trailer, here it is:
The book is available for preorder, which will save you a whopping $2. 👌 (Hey, the economy is trash--any bit counts, right?). After the release date of Nov. 23, the ebook will be $2.99.
Oh, look... The cover art for the print edition is finished! 😱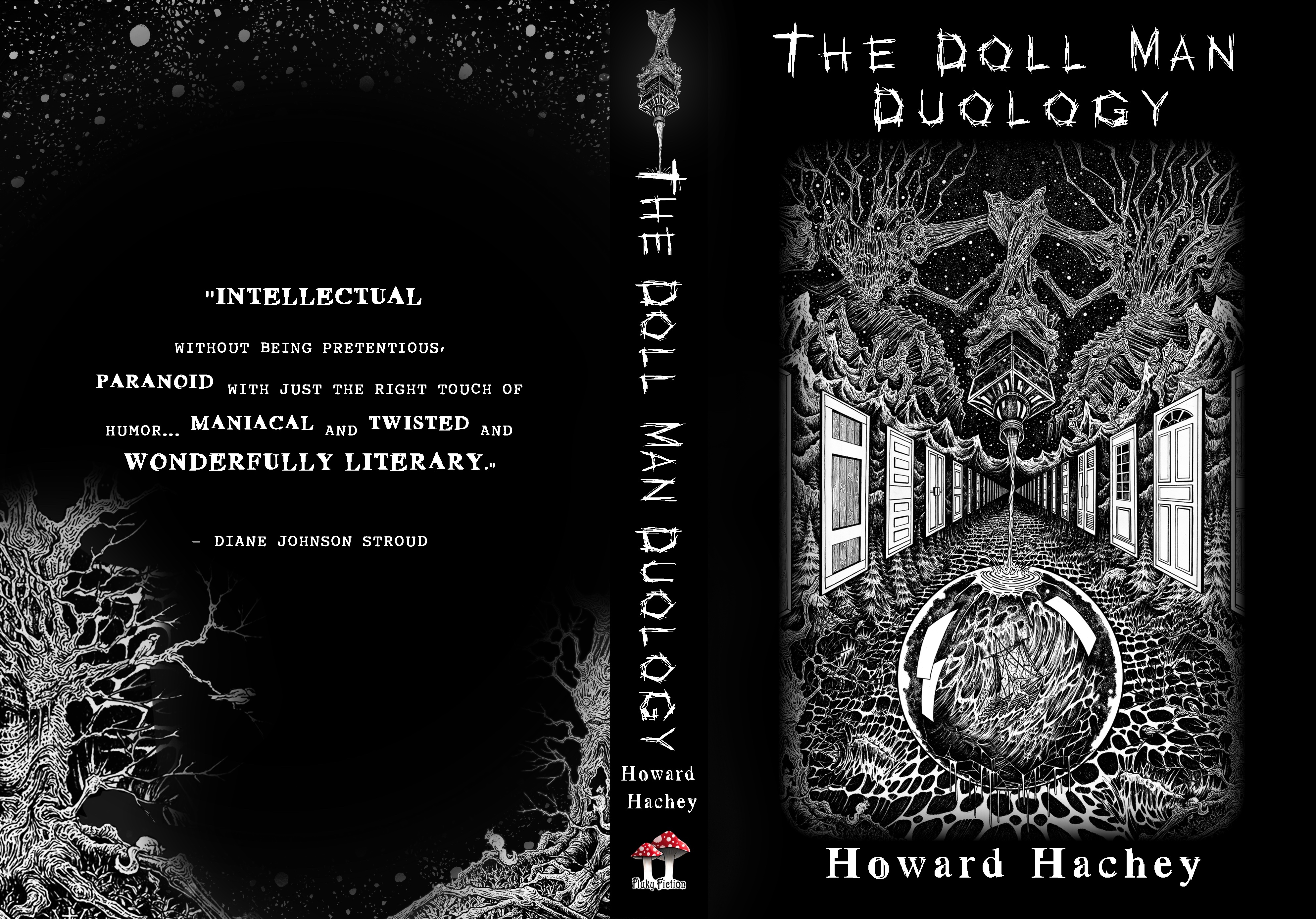 Sure, we might need to make some tweaks here and there, but here it is. Sam (our graphic design intern) did a fantastic job with this, and we are forever grateful for her enthusiasm, dedication, and hard work. With this being our first hardcover publication, I'm so glad we were able to have an Adobe professional like Sam help us with this. We're still playing around with the interior design a bit, but it is coming along nicely.
Right now, I'm working on the final proofreading to weed out any typos I missed all those years ago when I was just beginning my journey as a book editor, and holy Moses--I'd almost forgotten how beautifully written this book is. When I first started reading this book again, there was that thought in the back of my mind that it might not be as I remembered it. I was still in my twenties, after all, so there was that bit of fear that the book wouldn't hold up for me now that I'm a smidge older.
But oh, how wrong I was.
Diane's quote on the back of the book is spot on. Howard Hachey's debut novel is bitterly dark, but at the same time, it is sophisticated...eloquent...and at times hilarious. While ready this, there is a distinct voice in my head, and I can't help but slip into the paranoid thinking pattern that the narration conveys. There are parts that make me cringe; there are parts that make me chuckle. In case you didn't have the privilege of ready the first release of the duology, here are some snippets.
There, in an organized pile, were the gangrenous remains of a dismembered girl. Her body had been cut and stacked like cordwood, her head placed at the top like some kind of sick, biologically constructed human pyramid. It was clear now that this was the smell that Eric had been complaining about only moments earlier. Nieko stared in overloaded horror at the sunken eyes of the once youthful face that now dripped and watched over them. Several flat stones forming a rough star formation, with the girl's parts acting as the central piece, encompassed this teepee of limbs. He noticed the killer had put her long, strawberry blonde hair in neat pigtails sometime after dismantling her body.
A little later in the same chapter:
"I don't want it to be this way!" he exclaimed, his tone now that of mourning for the little girl whose death he was responsible for. "I tried religion. I tried books. I tried drugs. Nothing keeps them from bleeding through. THEY are all around us right now, and only a fraction of people can really see what's happening. Our minds and our reality are being raided by these...THINGS. That's what THEY do, you know. It took me a long time to be able to figure out where they're coming from and why only some of us can see them. But now that I know how to keep them away, things are on the up and up."

That sly, toothy smile slowly peeled back across his ghoulish face.
So many of the pages have passages I've marked as being wow, but I'll stop myself there. Even though this is likely the tenth (or twentieth) time I've read this book, the ride is still so twistedly beautiful.
Have you subscribed to one of the reader memberships on my page? If you have and are interested in grabbing either an advance reader copy (get the ebook early) or a hardcover, leave a comment or slide in my DMs. I'll hook you up with your free copy. 👍
Want a copy of the book even though you're not a member under one of the reading tiers? 👉Here's the link to the Amazon page.
Time to hop off the computer for a few minutes to get ready for a book coaching session on Zoom, but I plan to be back tomorrow with more updates. As usual, thanks for your support, friends.💕
Enjoy this post?

Buy Fluky Fiction a coffee