Hey, friends!
I don't know about you, but the holiday season is already off to a busy start. Black Friday was the date I'd originally planned on doing this post, but time wriggled away from me. Tomorrow it's back to school, so I wanted to at least hop on to do a quick post. My apologies if it isn't super eloquent or full of amazing content. The appreciation post might need to happen later this week once I have a moment to be a bit more reflective and thoughtful. For now, I'll fire off as many updates as possible.
The Doll Man Duology rerelease was a success!
Anyone who follows me on Twitter is probably pretty sick of hearing about this, but the sales for Howard Hachey's novel were way higher than we expected. The book made the #1 Best Seller slot in at least 2 categories, which is something we hadn't anticipated. We're still anxiously waiting for the first review to come in.

Oh, the hardcover proof finally decided to show up. It looks fantastic, so it is now live.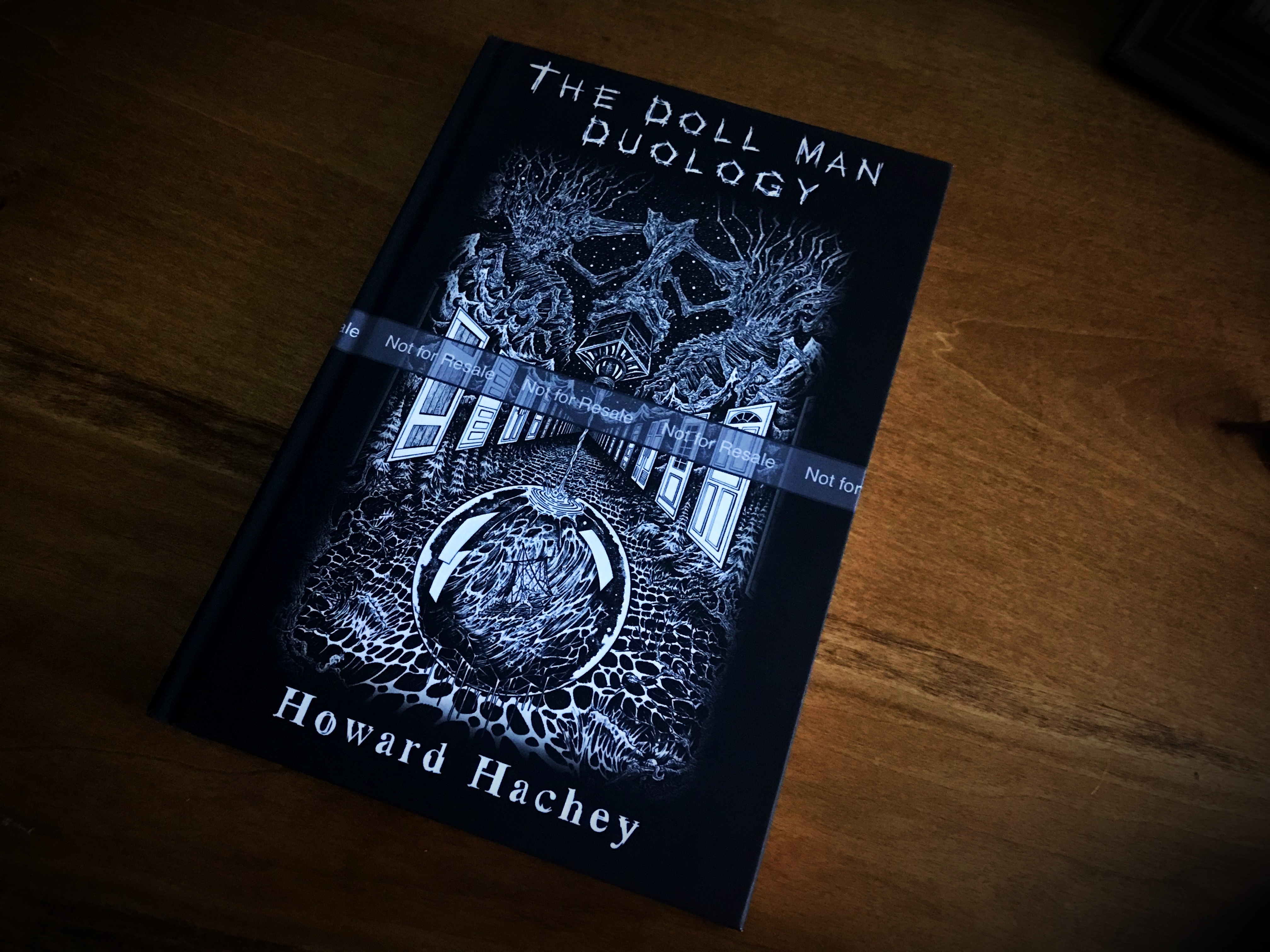 (Try to ignore the gross "Not for Resale" banner...ick.)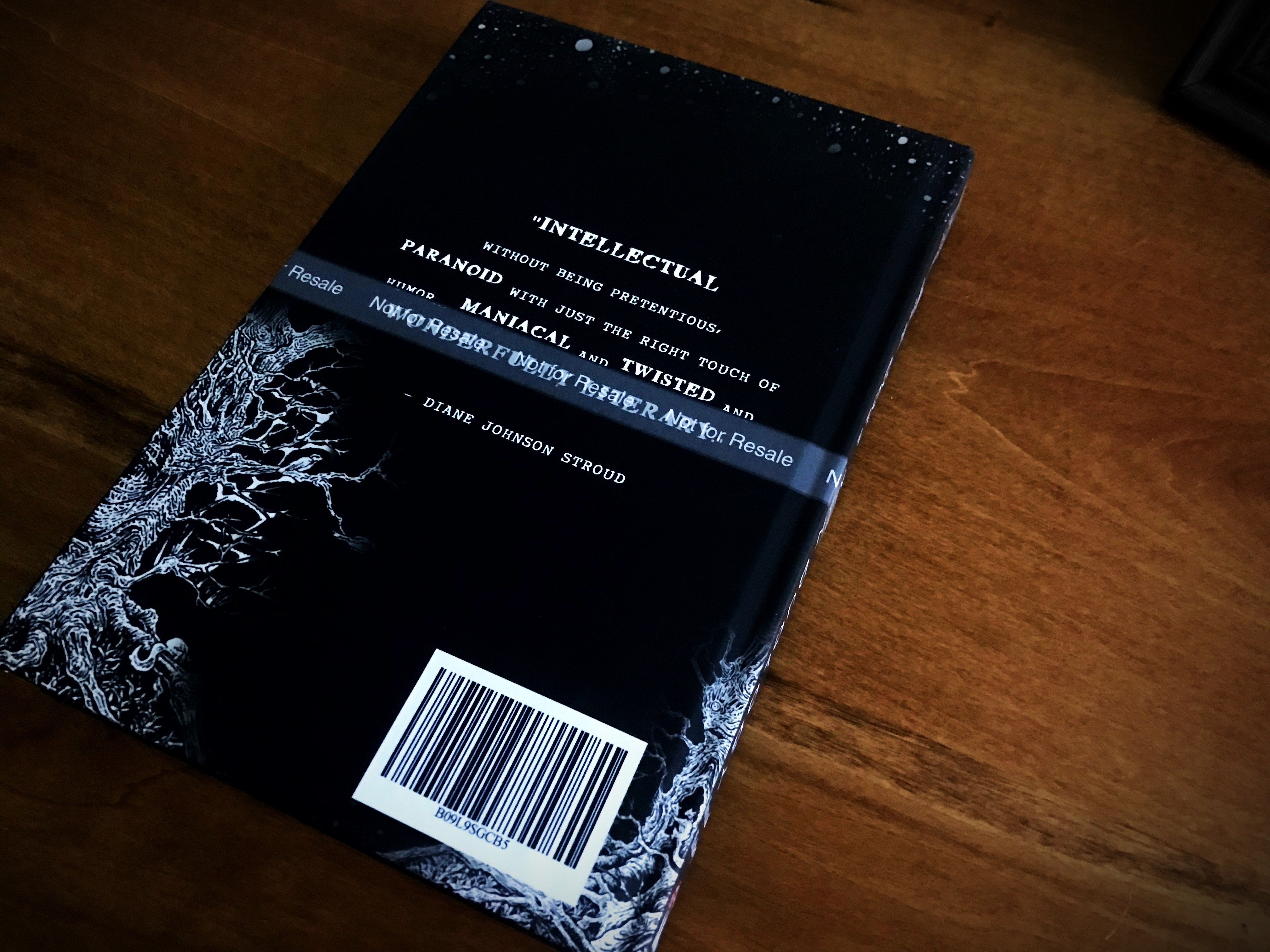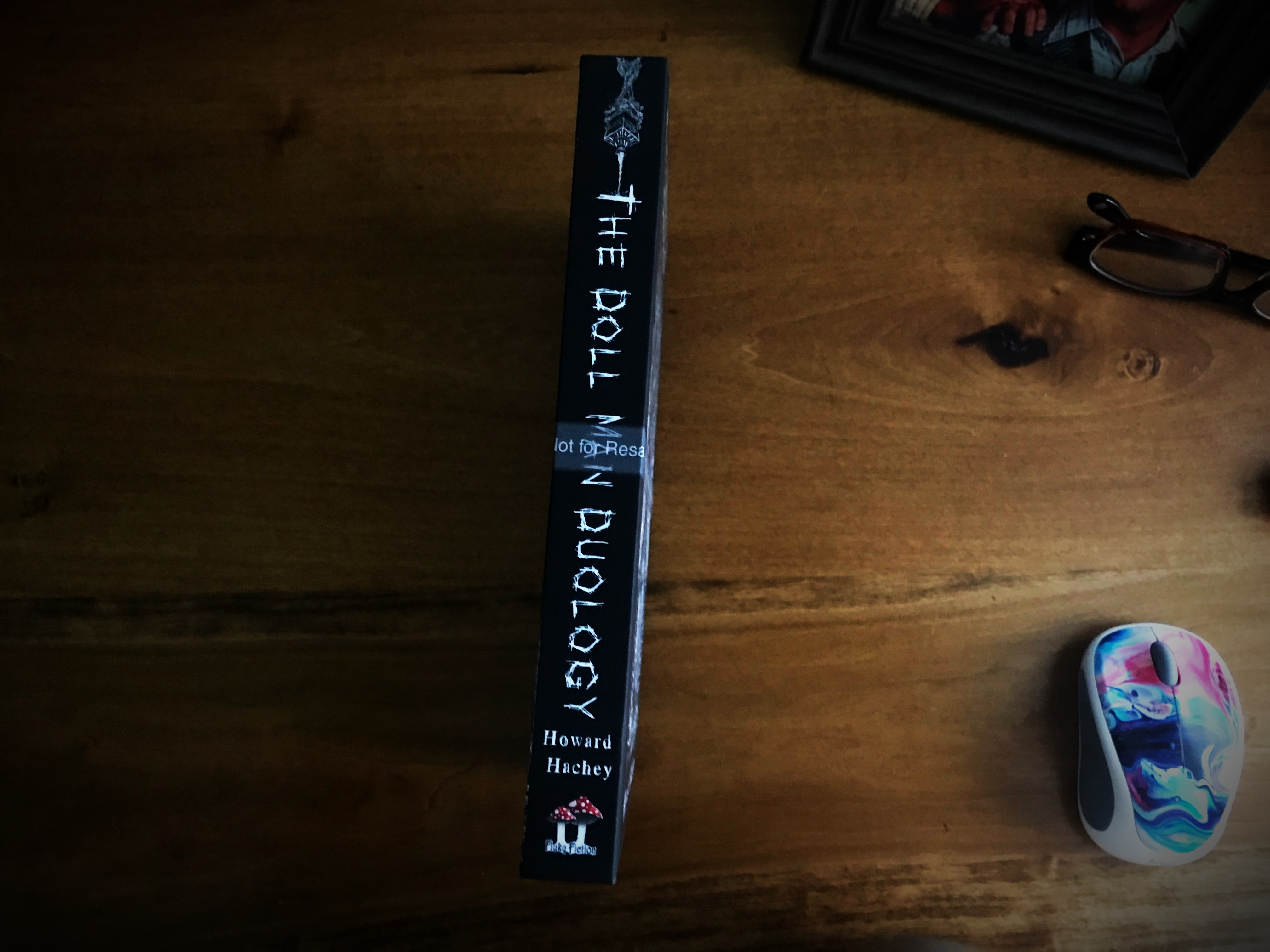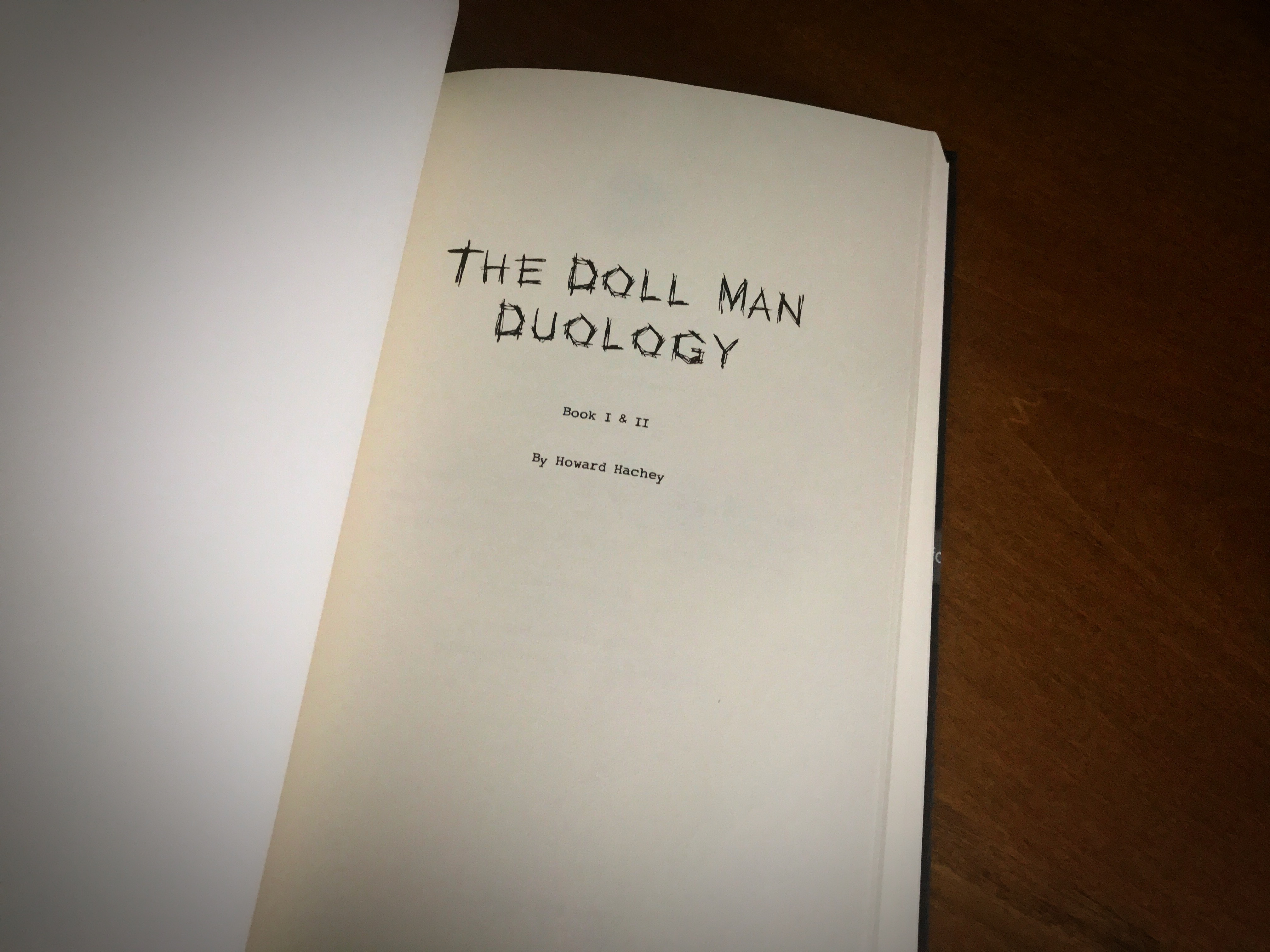 Samantha, our might intern, did a phenomenal job formatting and designing the cover. Without her help, we wouldn't have been able to focus on the other to-dos for the rerelease. Collaborating with her is definitely at the top of my "thankful" list, and she is on her way to greatness!
There will be book sales each week.
With it being the holiday season and all, we've decided that each of our publications will be on sale for a full week, and each week will be dedicated to a different author. Money gets tight this time of year, so we're going to lower our prices as much as Amazon will allow us to. Since Howard's novel was just rereleased, this first week will be his. Stay tuned for a fun little promo for (In)Valid Circumstances, but here is the link if weird short stories tickle your fancy.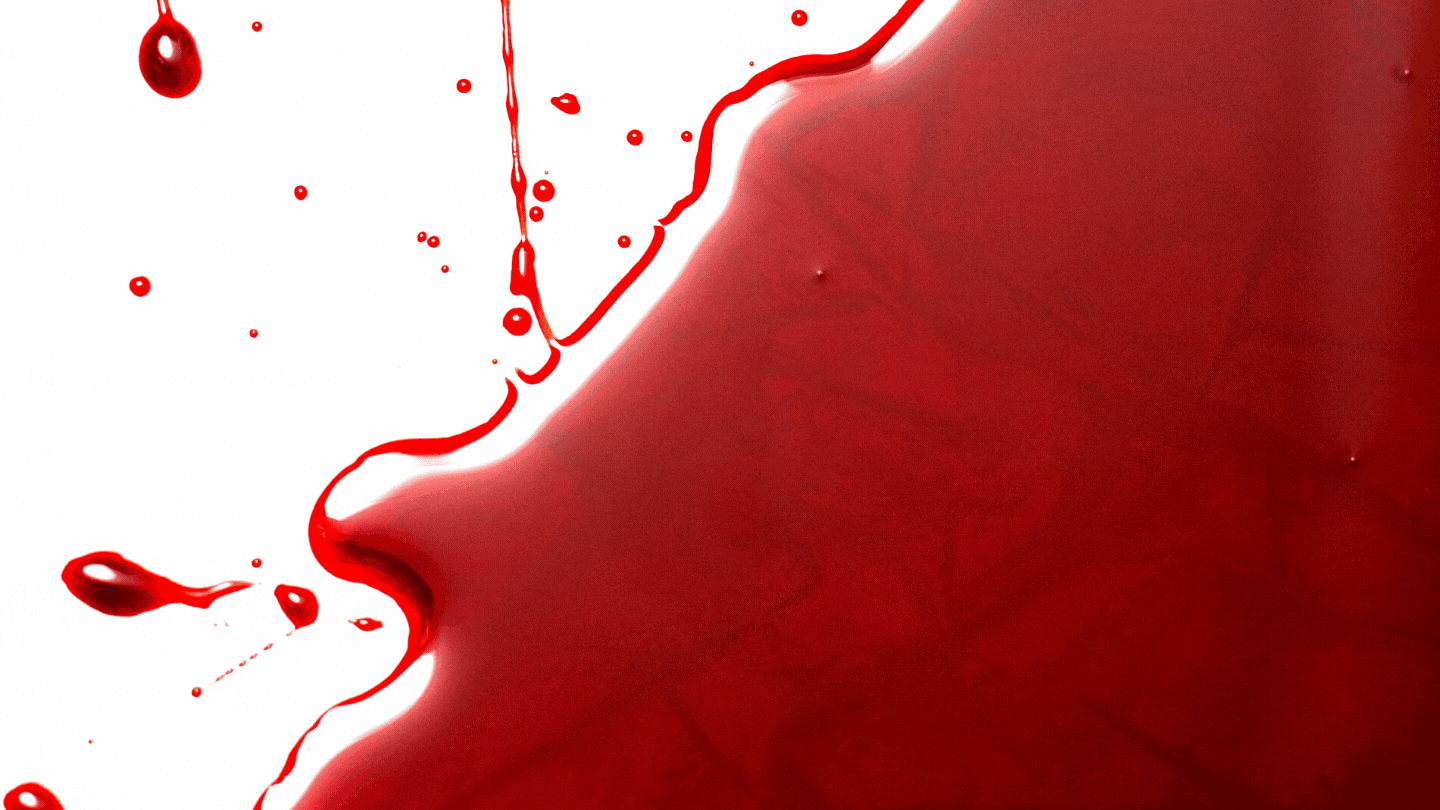 We will be announcing a new author/title soon!
Right before All Bones Are White's launch, we signed a contract with a talented author who lives in France. I absolutely loved the first book I read by the author, and when he reached out about his interest in publishing his next book with Fluky Fiction, I was over the moon. There will be more on this soon.
I was hoping to post more updates, but my kiddo needs to get to bed. I'll be back with more updates and reflections soon, and my apologies for this rushed post. If you celebrate Thanksgiving, I hope you were able to spend time with loved ones and filled up on your favorite foods. Baking pies is my favorite. 🥧