The PFS Sheet Super Bowl LV
OUR NFL PREDICTIONS FOR SUPER BOWL LV WERE PUBLISHED ON THE PFS SHEET. AS WELL AS SEVERAL PAGES OF CURATED NFL DATA AND ANALYTICS THAT WERE ALSO UPDATED ON THE PFS SHEET.
WE'VE HAD KANSAS CITY AS THE NUMBER ONE TEAM IN OUR POWER RATINGS FROM WIRE TO WIRE. WE ALSO HAVE THEM WINNING BACK TO BACK TITLES AND COVERING THE SPREAD. BOL!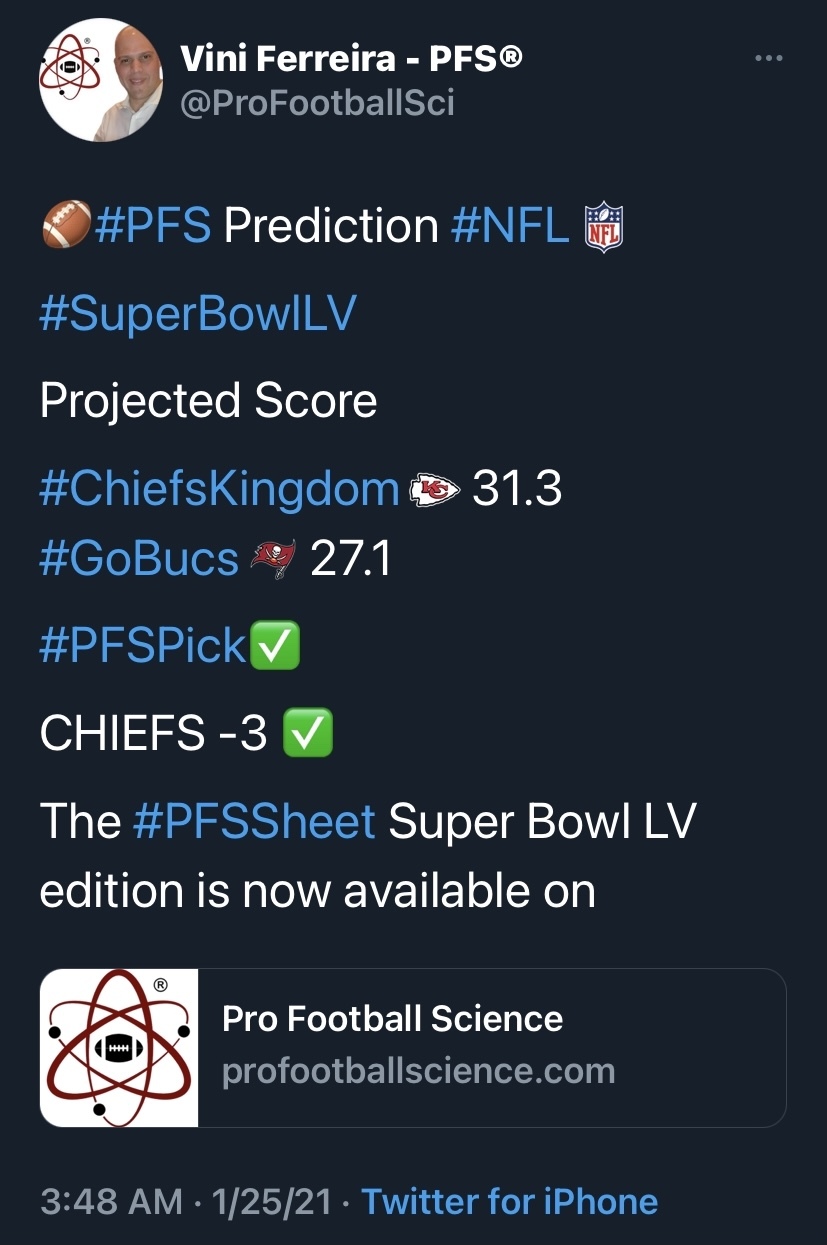 Enjoy this post?

Buy Vini Ferreira - ProFootballScience.com a coffee