Free Download - Holistic Development Cards
Hi there groovy Forest School folk,
I've just uploaded a new document to share which I thought you may be interested in – 'Holistic Development Cards – S.M.I.L.E.S'.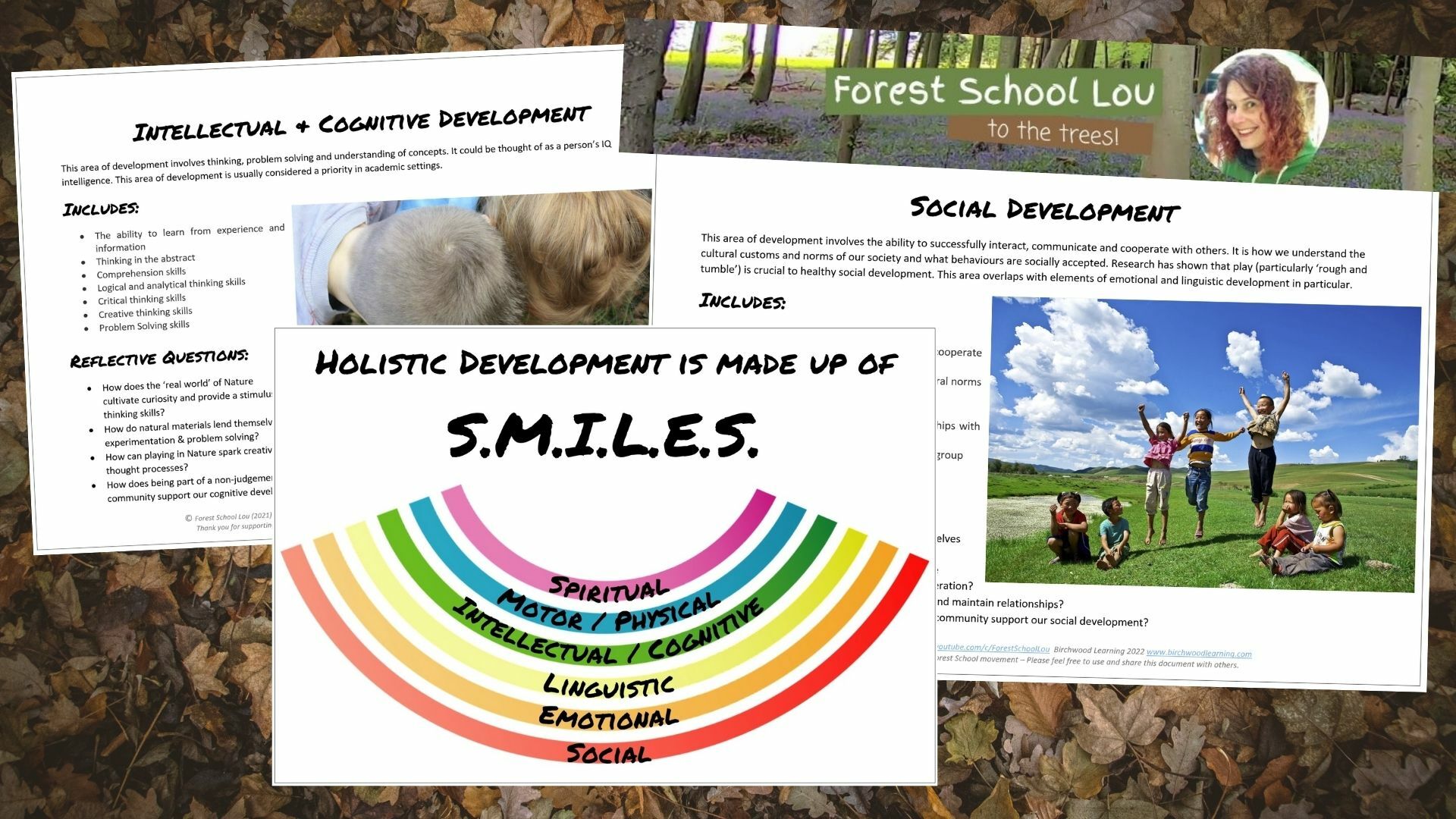 Here is the direct link - https://www.buymeacoffee.com/forestschoollou/e/64376
I developed these cards as a training resource to encourage exploration of the different areas of human development and how Forest School supports them. Each one has a brief explanation and some reflective questions.
I like to remember the areas of development through the acronym S.M.I.L.E.S:
· Spiritual
· Motor / Physical
· Intellectual / Cognitive
· Linguistic
· Emotional
· Social
Holistic Development is made up of S.M.I.L.E.S! :-)
My latest video is a raw lecture from our Forest School training course exploring holistic development and Forest School, where I use these cards with my students - https://youtu.be/niiYv_H5u1k
Hope these cards help you to reflect and deepen your understanding of the holistic benefits Forest School can support.
Feel free to share the Forest School grooviness far and wide!
Thanks for your support
Sunshine, Brimstones & Chiffchaff song.
Lou & Lily-Roe!
Enjoy this post?

Buy Forest School Lou a coffee