New 'Guide for Helpers' available
Hi there groovy Forest School people,
We've just uploaded a new document - 'The Role of the Adult at Forest School - A Guide for Helpers'. Claim your copy for free here - https://www.buymeacoffee.com/forestschoollou/extras
I originally wrote this when I was running Forest School at a High School and the school staff just didn't understand the play-based, non-judgemental nature of the ethos - especially when working with challenging behaviour!
Hope some of you may find it useful!
Lou x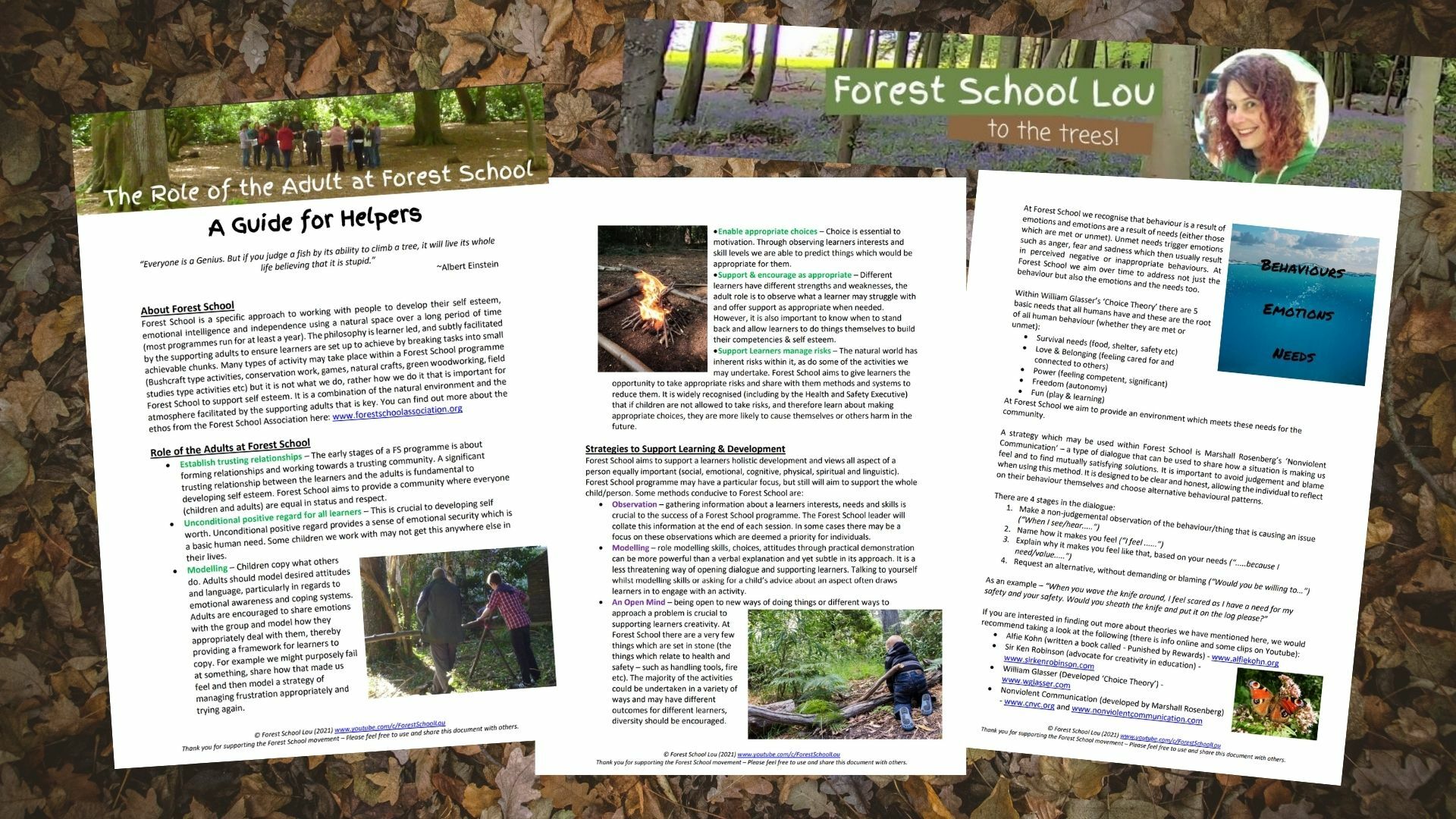 Enjoy this post?

Buy Forest School Lou a coffee