'Supporting Risk' in March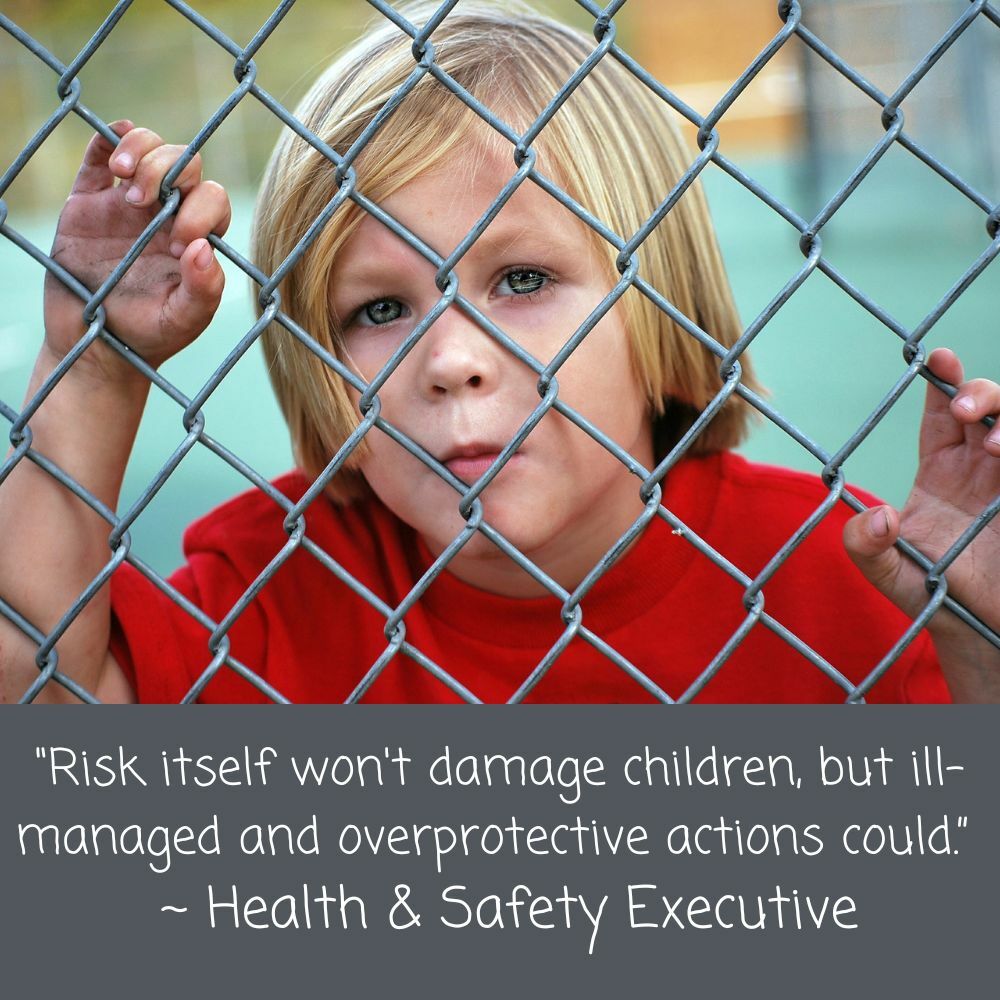 Yep, you read that right...
The UK government department for Health and Safety recognises that wrapping children up in cotton wool can be harmful to them!
They are fed up with being blamed for not taking children outside and engaging in riskier activities and play. To the extent that they have published various statements and guidance for practitioners, schools and playworkers. Check out the poster below from www.hse.gov.uk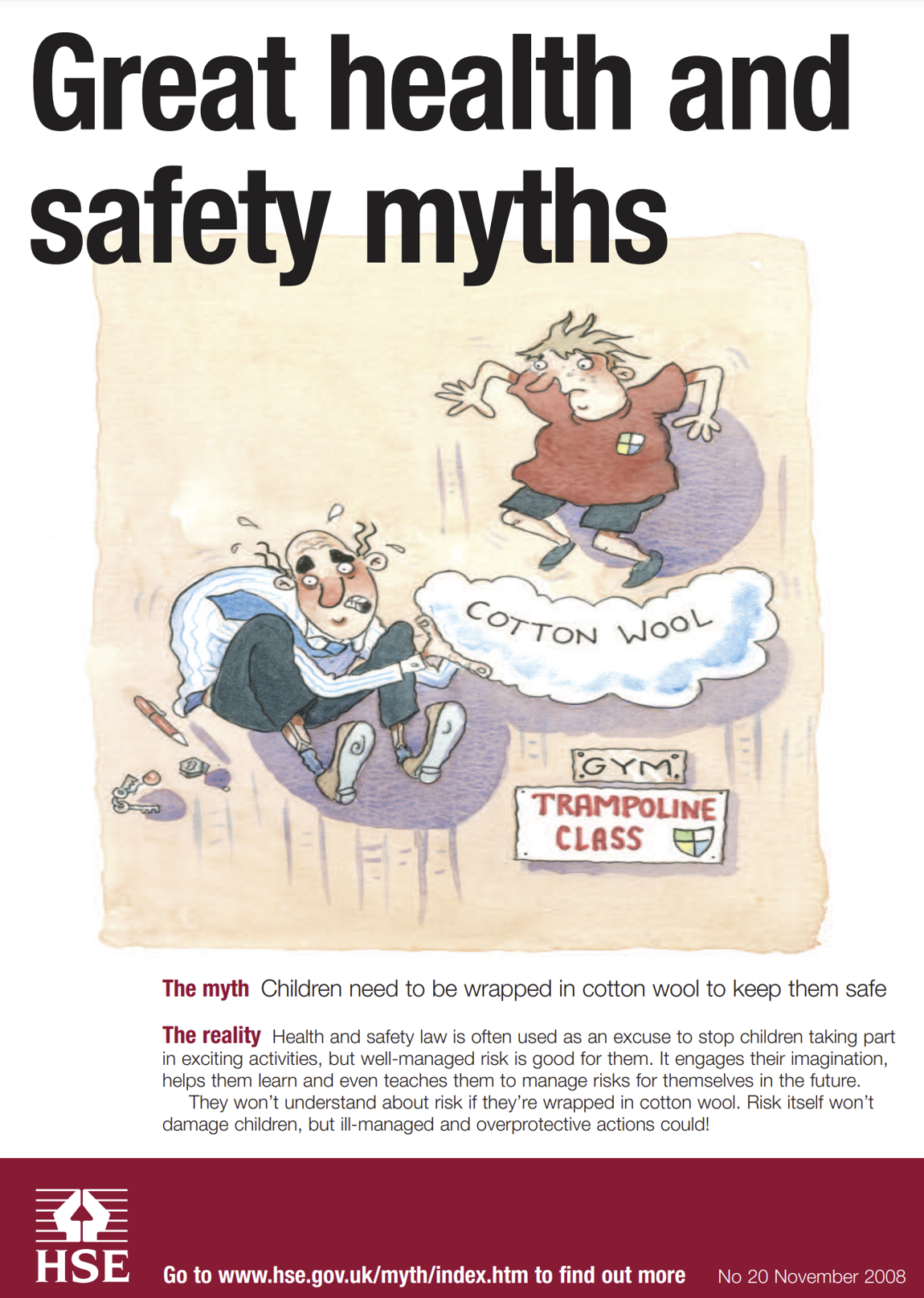 They also have a statement about 'Children's Play and Leisure – promoting a balanced approach' - https://www.hse.gov.uk/entertainment/childrens-play-july-2012.pdf
As Forest School practitioners we already know the value of risk.
It is one of the six principles of Forest School to "offer learners the opportunity to take supported risks appropriate to the environment and themselves"
However, not everyone in our society is comfortable with risk. We may have to talk to concerned parents, colleagues or general public who have worries about exposing children to 'danger'.
We also have the responsibly to get the balance right between benefits and risks – what is an 'appropriate' risk for one learner may be too much of a risk for another and not a risk at all for yet another.
It's a lot to juggle!
If you want to take the plunge and explore more about why risk is so essential, why we should advocate for it, and how to support it at Forest School, join us for our next Community Connection Call (CCC) where we will be exploring this FS principle together.
March's CCC - 'Supporting Risk' – Tuesday 21st March 2023, 8-9.15pm (UK time)
Register for free - https://www.buymeacoffee.com/forestschoollou/e/123582
Join us live online to connect, chat, share (and laugh!) with other groovy Forest School folk.
Muddy knees and bramble scratches
Lou & Lily-Roe
P.S. Here is a quick video of me & Lily-Roe chatting about the March CCC call - https://youtu.be/4_YWVQBOhZY
P.P.S. If you or your friends are looking to invest in face to face Forest School training I have a couple of spaces available on level 3 Forest School Leader & Level 2 Forest School Assistant training courses starting on the 29th March in Norfolk (UK). Check out my website for further details - http://www.birchwoodlearning.com/what-is-a-forest-school/
P.P.P.S. We've created a new googledrive folder to share the resources from the CCC calls. The notes from the 2022 calls and those so far from 2023 (including a Springtime Ideas resource pack) are in there and we plan to add to this each month so it becomes a useful collection of Forest School resources. Get access (for free) now - https://www.buymeacoffee.com/forestschoollou/e/110374
Enjoy this post?

Buy Forest School Lou a coffee