We were so 'Inspired by Spring' we made a resource pack!
Turns out - Forest School folk love the spring!
We had our February Community Connection Call (CCC) on Tuesday evening and many lovely Forest School folk brought all sorts of groovy Springtime ideas to share.
There were so many great ideas shared, that what I thought would be a short compilation of notes has turned into a 17 page resource pack! Plus a separate book and resources list!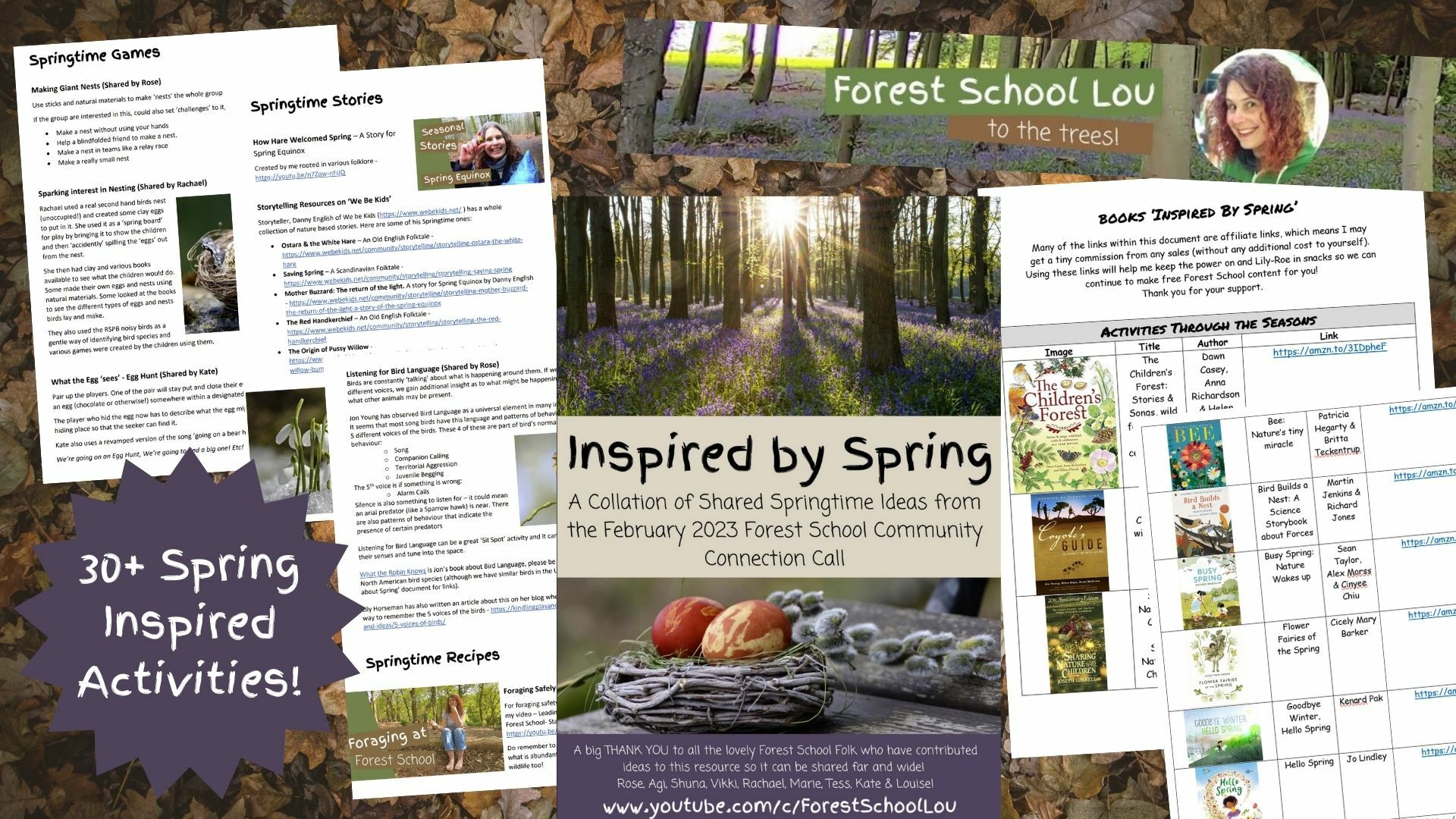 We want to share the Spring inspiration with as many of you as possible – so have added a folder for all this Springtime grooviness in our 'CCC Resources' googledrive.
Inside this folder is:
· A 17 page Spring Inspired resource pack – a compilation of all the shares and more from the call
· A 'Books about Spring' - resource and reference list
· A few Springtime pdf resources gathered from other organisations
If you haven't already gained access to this google drive folder, you can (for free) by registering here - https://www.buymeacoffee.com/forestschoollou/e/110374
It contains all the notes, resources, reflective exercises and links from the past CCC calls as well as this new folder of Spring resources - 'Shared Springtime Ideas – from February 2023 CCC'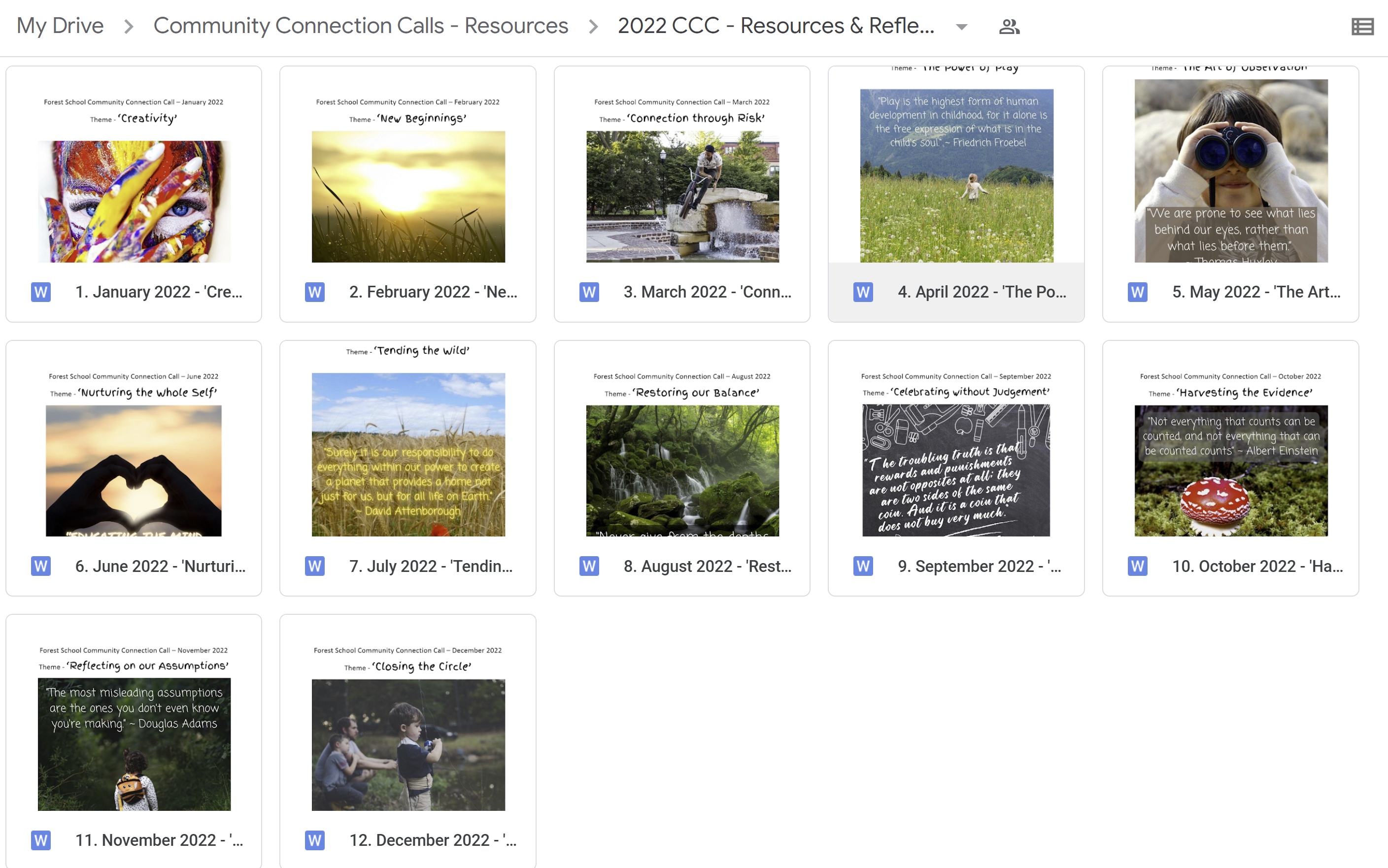 We hope it might be a useful, ever-growing, collection of Forest Schoolsy stuff for you.
Thanks for your support!
Spring energies rising, Primrose faces and bird twitterings
Lou & Lily-Roe!
P.S. We connect each month through our online CCC's to chat and share about different Forest Schoolsy topics. They are open to anyone, anywhere wanting to connect with other Forest School folk and are on Tuesday evenings. 8-9.15pm (UK time). Here are the next dates & themes in case you want to get them in your diary!:
· 21st March – 'Supporting Risk'
· 18th April – 'Co-Creating Community'
· 16th May – 'Sharing Summer Ideas'
· 13th June – 'Growing Holistically'
I will open them for booking via my Buy me a Coffee page at least a week or so beforehand - so look out for them.
Enjoy this post?

Buy Forest School Lou a coffee