Bear!
His name is Bear. This is the second dog that we have dog sat in our house. I think have mentioned that our home is a 2 bed, 2 bath condo, not big but not small. But shrinks quickly whenever we add another life form in the mix. The two girls and mom are currently in a hotel funded by a county program. They have about another week before that runs out. But everyone needed some space to reset. More on them later.
Bear and his human mom live downstairs, diagonal to us. Bear's mom is quite a bit older than us and uses a cane to get around. She took a fall the other day and it has knocked her out of commission pretty for the last week or so. Bruises, soreness, and preexisting conditions mixed with medication is currently preventing her from handling Mr Bear.
One of the other neighbors has had Bear up till now, but he needed a break and is going out of town first thing tomorrow so we volunteered to help. Bear's mom was one of the first people we met in the building and the boys really like her and really like Bear too.
Bear and our dog, Ollie have always got along. This is apparently a special feat since Bear is particular on who he likes to sniff and associate with. Bear is noticeably confused by our rats. He is a mix of a lot of breeds and is not aggressive to the rats, but more like a WTF reaction. Our aunt has the same reaction.
Ollie is protective of his couch. That is his bed and chair. He at least shares with us, but no other dogs are allowed up on the couch.
Not sure how long Bear will be here. but as long as he is here, he's gonna get lots of pets !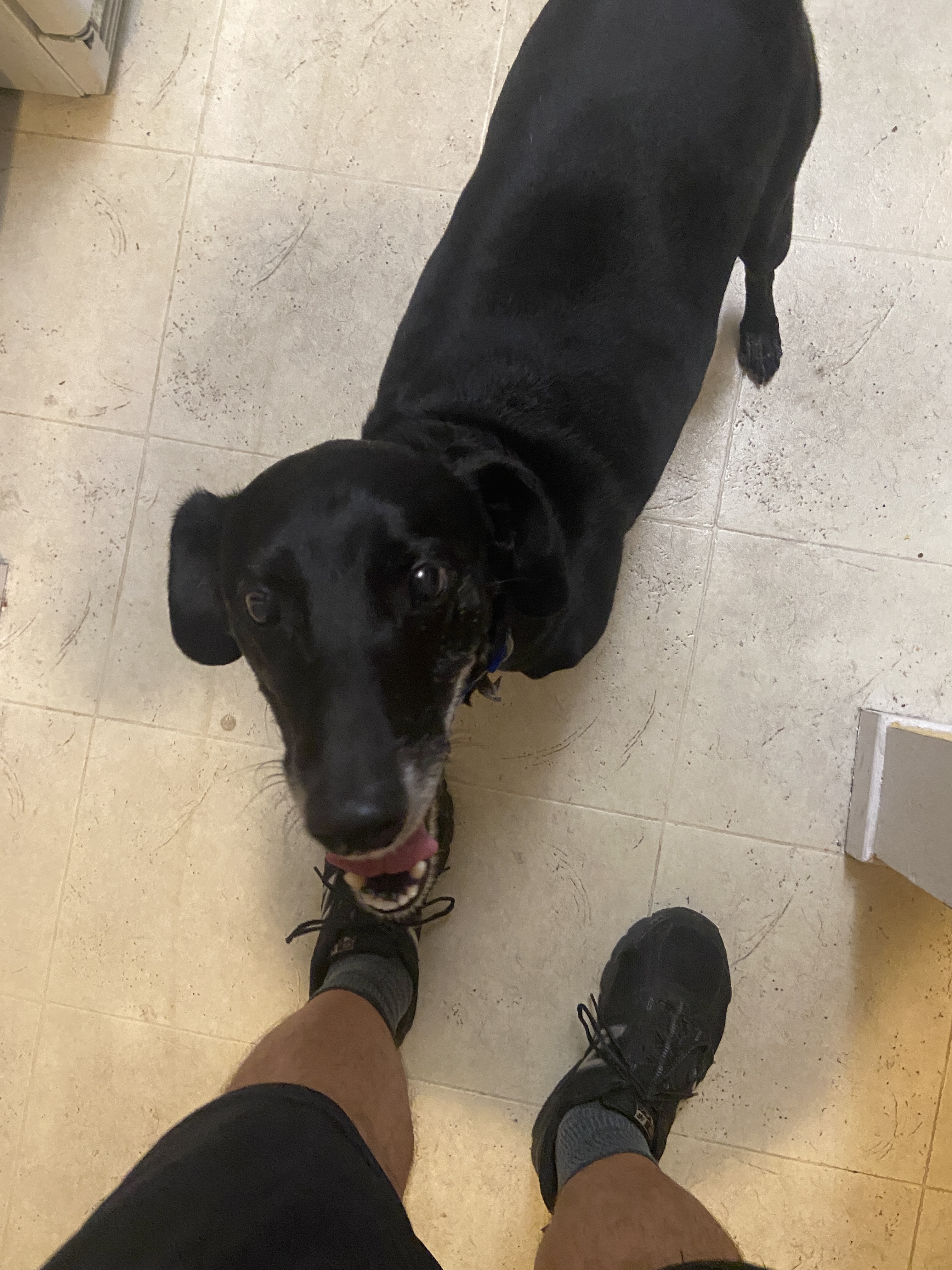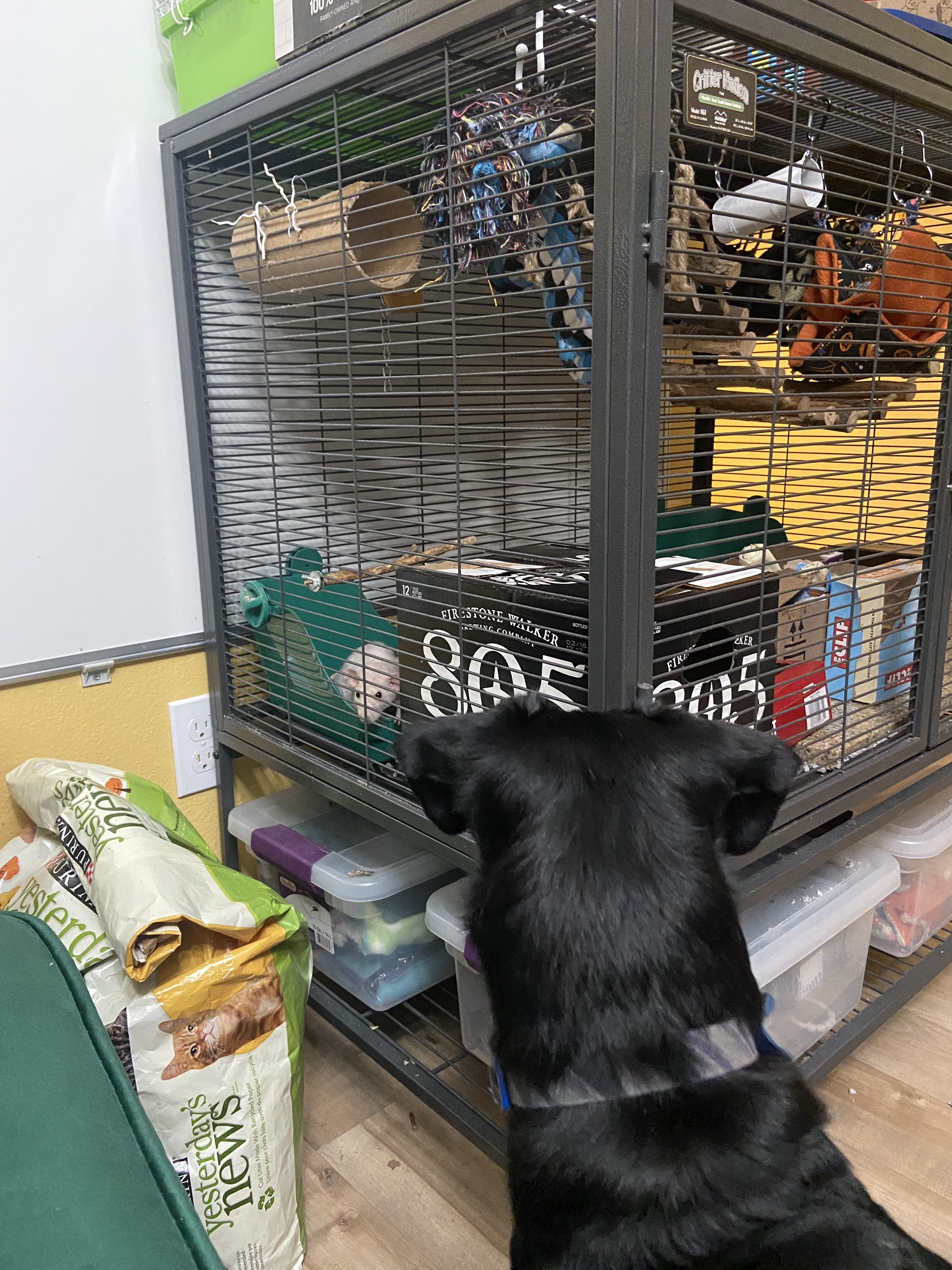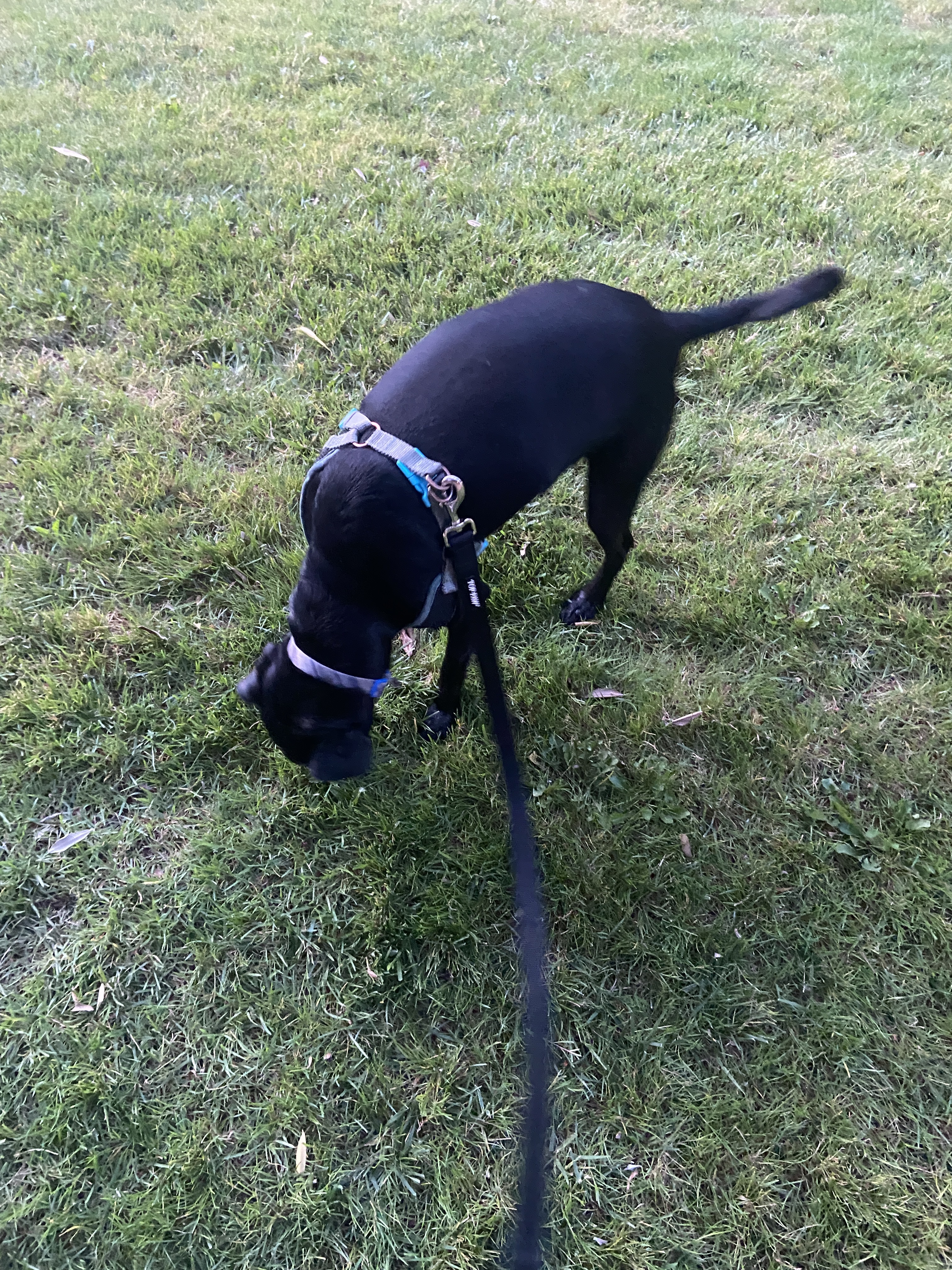 Enjoy this post?

Buy GrendelRage a coffee