Rest In Peace, Death, and Perspective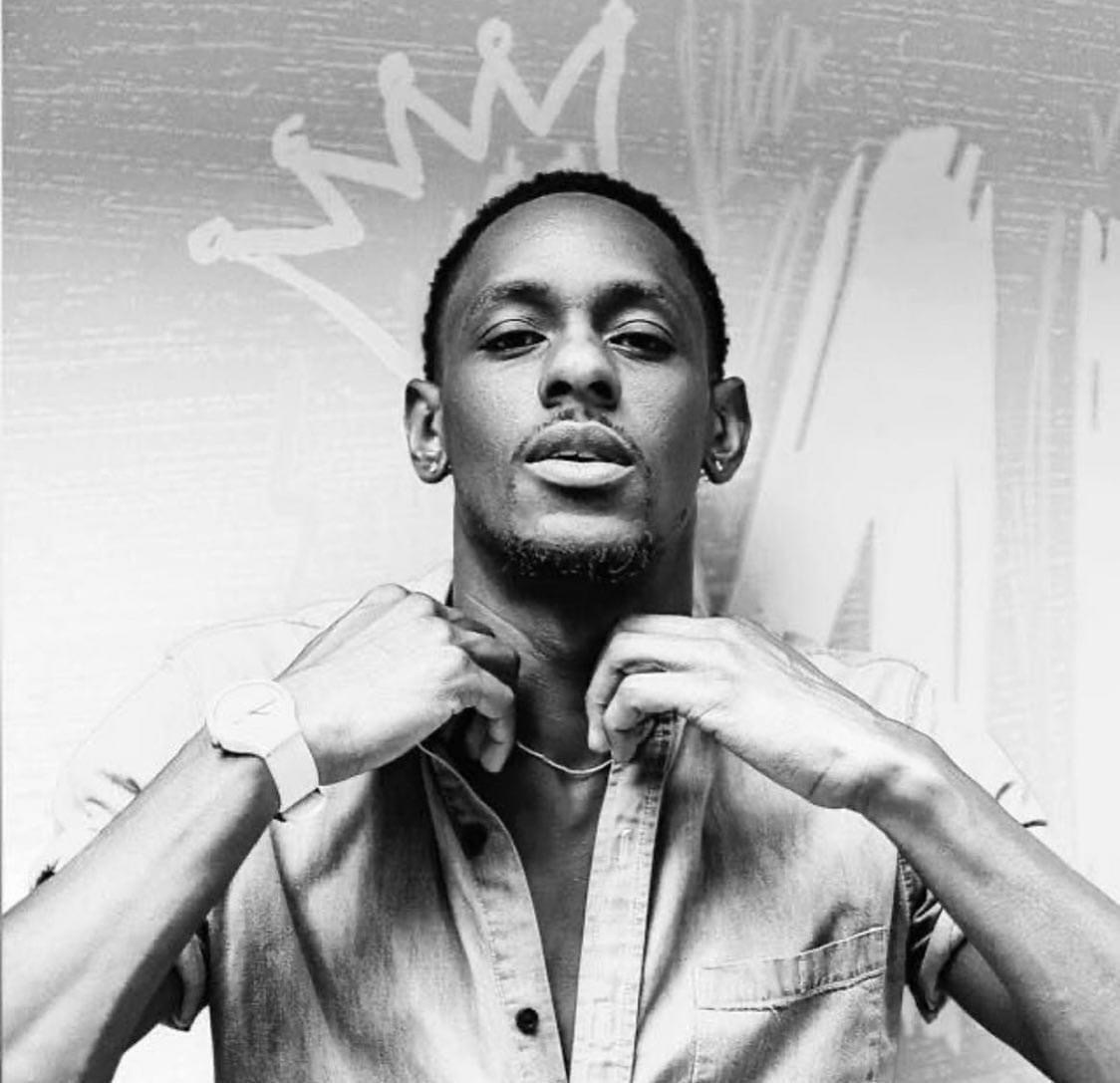 Hi Team-
While this seems different than a usual post. I offer it here because the more I contemplate death the more I see it as a part of life. I hope you find inspiration and strength in Darius's impact in my life.
Stay Kind. Stay Curious. Lift each other up.
Darius, Sweet Darius.

I don't enjoy writing these. I have a unique little relationship with death. It seems to be an effective way to feel what my body or psyche wants to ignore or numb to, allowing access to the tears and grief.

Darius, I've just heard the news of your passing and I'm in complete shock.

Darius was a young, strong, talented, kind, affectionate, and loving human being, beyond a triple threat and multi-hyphenated artist.

Our time as friends were forged, yes forged, working together on a Broadway production "that never got to broadway" called SuperFly. From 2011 to 2015 I was involved, as were many, in a workshop directed, and choreographed by the great Bill T. Jones.

The experience was surreal, magical, and one I'll never forget. Here you are in a room creating a Broadway musical with Tony-winning orchestrators and directors musicians. Finished runs of the show are attended by Tommy Matola, and Robert Dinero, with costumes, full sound, and lighting in secret locations around New York City and New Jersey


The adrenaline and rush are exactly as high as you would imagine and with each closing presentation waiting for news of the theater, or the money, or the promise of what is next. For the artist, you feel as if fate holds the keys to EVERYTHING or NOTHING.

The demands on the dancers and actors are incredible. If anyone has seen Bill's Choreo and the way he uses movement and bodies to narrate a story it is NOT easy on the body and I was always amazed at the athletic ability and resiliency of the core ensemble. Jay Staten, Darius Barnes, Shernita Anderson, and many, many more gave sweat, tears, and literal blood in each run, of every song, of every production like There. Was. No. Tomorrow. I've never seen anything like it in my life. In fact, these workshops represented physical and mental acuity which is not represented in any professional sporting event we watch on television. Dancers are a special breed. Know. This.

I offer the above backdrop to frame how powerfully my memories of Darius are patterned in my head. I have not seen him in years and massive the levels of dopamine that washed and bathed the above experience have solidified their spot in my eternity. These are forever memories. I share them to honor Darius.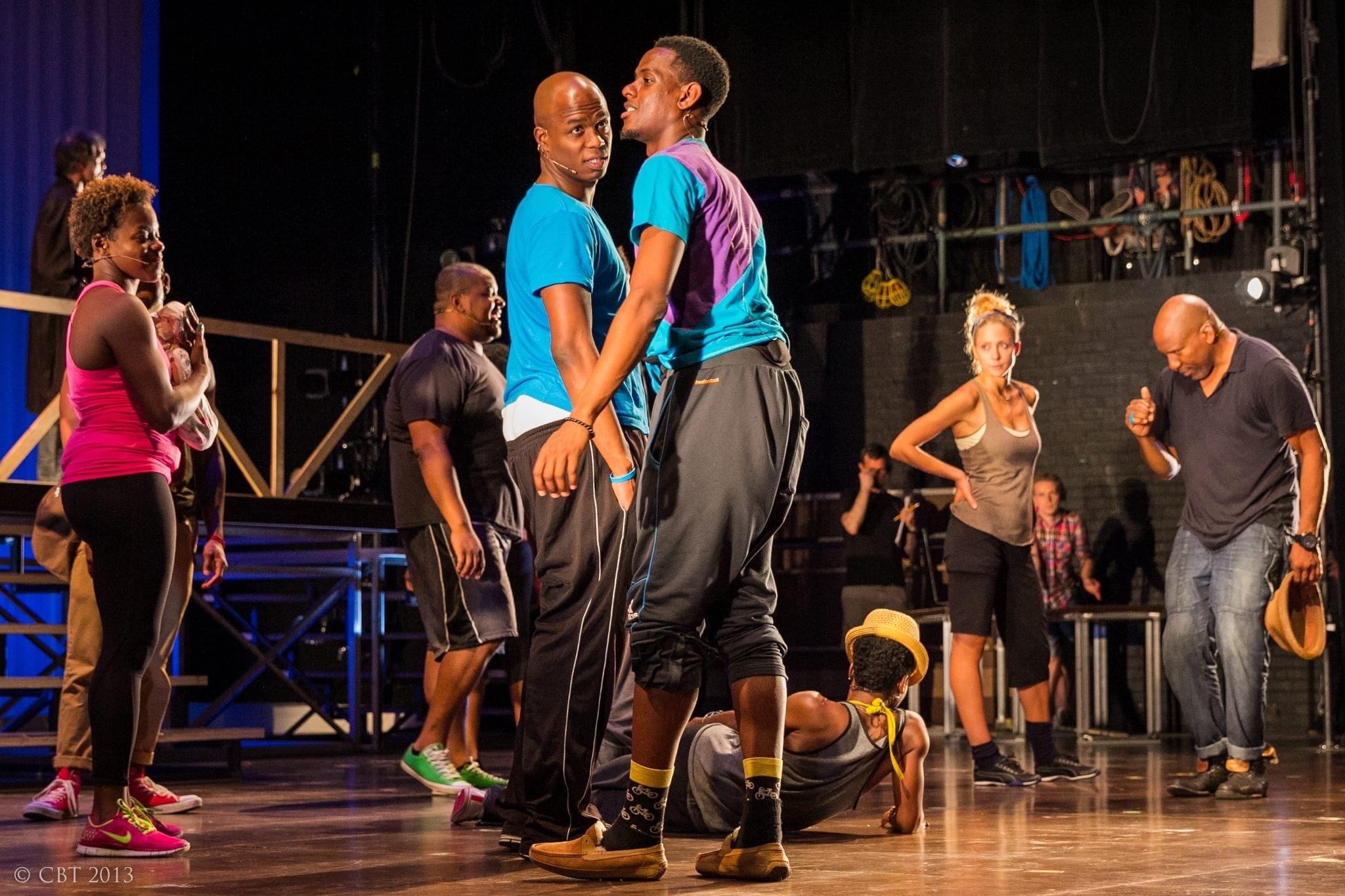 I can say I will always remember his sweet smile, holding the Starbucks that almost made him late walking into New 42 Studios, praying for a spot in the packed elevator to make an on-time start for morning rehearsal. His smile was honest, filled with warmth and kindness, and dramatically involved a lift in his soft eyes which invited you to open his persona.

I will always remember his strong physique flying through the air, unbounded by gravity embodying the choreography of Bill T. and teaching me what it meant to be a true artist. He could turn, jump, lift, and more. His frame wasted no space, taken up only by bones and sheer muscle and heart.

I will never forget standing backstage in NJ in an undisclosed theatrical location, holding hands in a circle with our complete cast praying for a beautiful run, and NOT for a SPOT on Broadway but inviting the spirit into the space, into our bodies, to do our storytelling the justice it deserved. Standing in full costume, anxiety filling the space, the smokey burn of dust simmering on the gels in the back of the theater, musty curtains, and sweaty dancers ready to explode with emotion. Forever.

There are so many more.

And while SuperFly never happened, a very common occurrence in the theater world, Darius would go on to have an incredible career. On Broadway he was in Mean Girls, Kiss Me Kate, Charlie and the Chocolate factory, Spider-Man, and Cinderella.

AND.

Darius also acted as Associate Executive Producer, Associated Creative Director, Choreographer, writer, and editor of the inaugural Antonyo Awards. On television, Darius is featured in music videos in addition to appearances on Good Morning America, Halston, Katy Keene, Macy's Thanksgiving Day Parade, New Year's Eve With john legend, One Night Only: Best Of Broadway, Smash, The Today Show and the Tony Awards.

Darius, my regret is that as life took us in our separate directions I never told you how proud I was and how deserving of the abundance you received in your career. Every TIME I would see a playbill announcement or mention of your name included in an ensemble cast I would think, Go, Darius! How LUCKY is that creative team! I always viewed your achievement with pride and your wins and success felt like mine from our time tied to a project that was special to me.

If that sounds weird, I can only say that once you've been in a state of creation with someone for a long enough timeline, in my lived experience, their wins feel like yours. Quantum entanglement in theater...maybe it's a thing.

Death is something I think, fear, feel, and explore often through my own timeline.

What I have come up with as of late: In a world spinning around a ball of fire, in the middle of a universe...in the middle of many universes, dare to choose kindness. On the timeline of eternity, we are the flap of a butterfly wing. Have the courage to go after your dreams and create something.

Fall in love with something.
Fall in love with something.
Fall in Love with Something.

I don't believe we will ever "figure out "the constructs of life so spend more time celebrating the "Darius-like humans" of the world.

Darius, I celebrate you, your kindness, your warmth, and your DISCIPLINE as an artist. You continued showing up in an imperfect industry, in an imperfect world to create so much beauty.

My love and prayers to your family and the theater community.

I grieve all of the art, productions, and the not-yet-to-comes that we won't get to see.


Dance on friend. Sing with the angels. Keep creating in another timeline.

"Anything you do, let it come from you. Then it will be new. Give us more to see." Sondheim



Enjoy this post?

Buy Freddie-Set-Go a coffee