La boule horaire et le One O'Clock Gun ⏰
Avez-vous déjà vu une boule horaire ? C'est chose rare de nos jours mais il y en a une à Edimbourg au sommet du Monument Nelson sur Calton Hill, à l'extrémité Est de Princes Street.
Depuis 1852 la boule est remontée le long du mât (une croix blanche au sommet de la tour) quelques minutes avant 13h pour descendre soudainement à 13h précises, tous les jours sauf le dimanche, à Noël et le Vendredi Saint.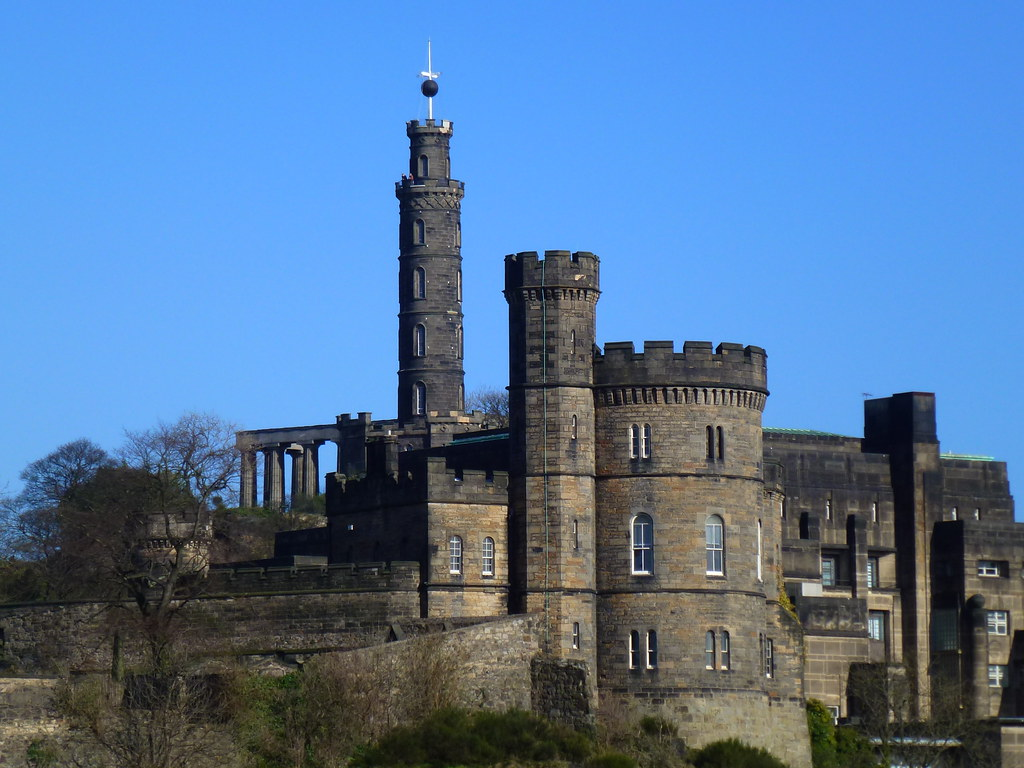 Cette boule horaire avait pour mission de donner l'heure aux navires croisant dans l'estuaire du Forth ou ancrés au port Leith qui pouvaient ainsi régler leurs chronomètres et instruments de navigation. Mais cela devenait assez problématique les jours de brouillard, le "haar" comme on l'appelle ici.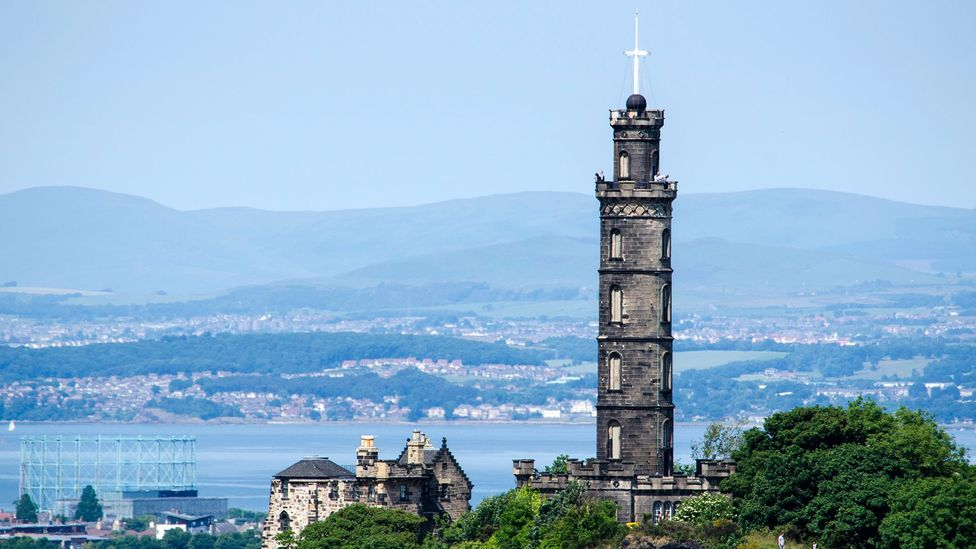 Du coup, depuis 1861, la boule horaire est doublée d'un coup de canon tiré du Château au même moment : le "One O'Clock Gun" ou le coup de canon de 13h qui résonne dans toute la ville, jusqu'au Firth of Forth.
Choisissez le bon moment pour visiter le château et assister à cette cérémonie militaire, en général très apprécié des visiteurs. Le canon moderne, se trouve dans la basse-court, juste après la Batterie d'Argyll sur votre droite.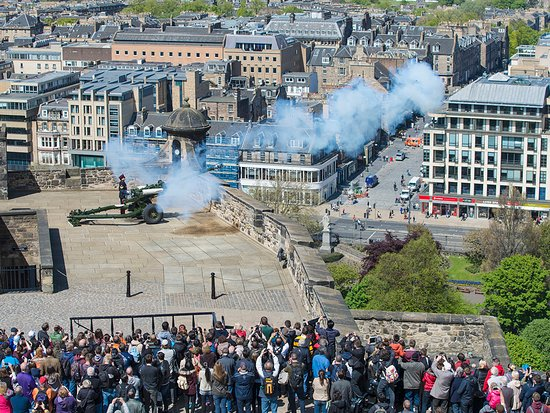 Si vous êtes en ville à 13h, vous reconnaîtrez facilement les Edimbourgeois qui jettent juste un coup d'oeil à leur montre, la mette éventuellement à l'heure au son du canon alors que les touristes font un bond, souvent surpris par cette explosion inattendue !
Welcome to Scotland !
Enjoy this post?

Buy Fred Storyteller a coffee