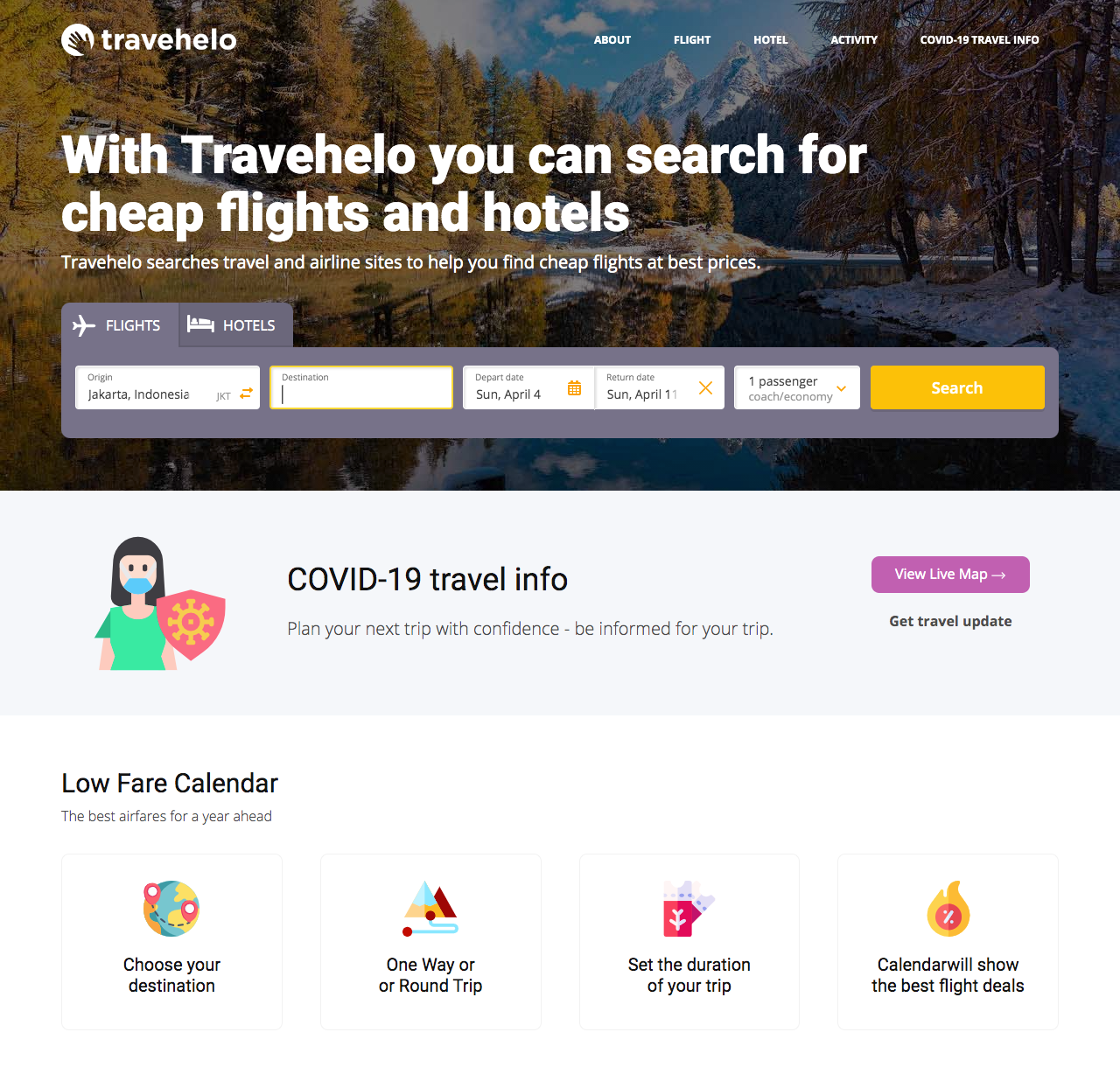 Bludit CMS is a super CMS that is lightweight, fast and cool. I built a travel website using Bludit CMS for my client and it looks fantastic.
Travehelo is an affiliate website for the sale of flight tickets, hotels and activities. Travehelo is based in Bali, Indonesia.
If you want to build an online business, we are open to discussion.