FRINGE FIVE - Content (Pt.1)
Welcome to Fringe Five where we will regularly be covering 5 of our unique keys points on various aspects of music business - which we have experienced first hand.
This time its content..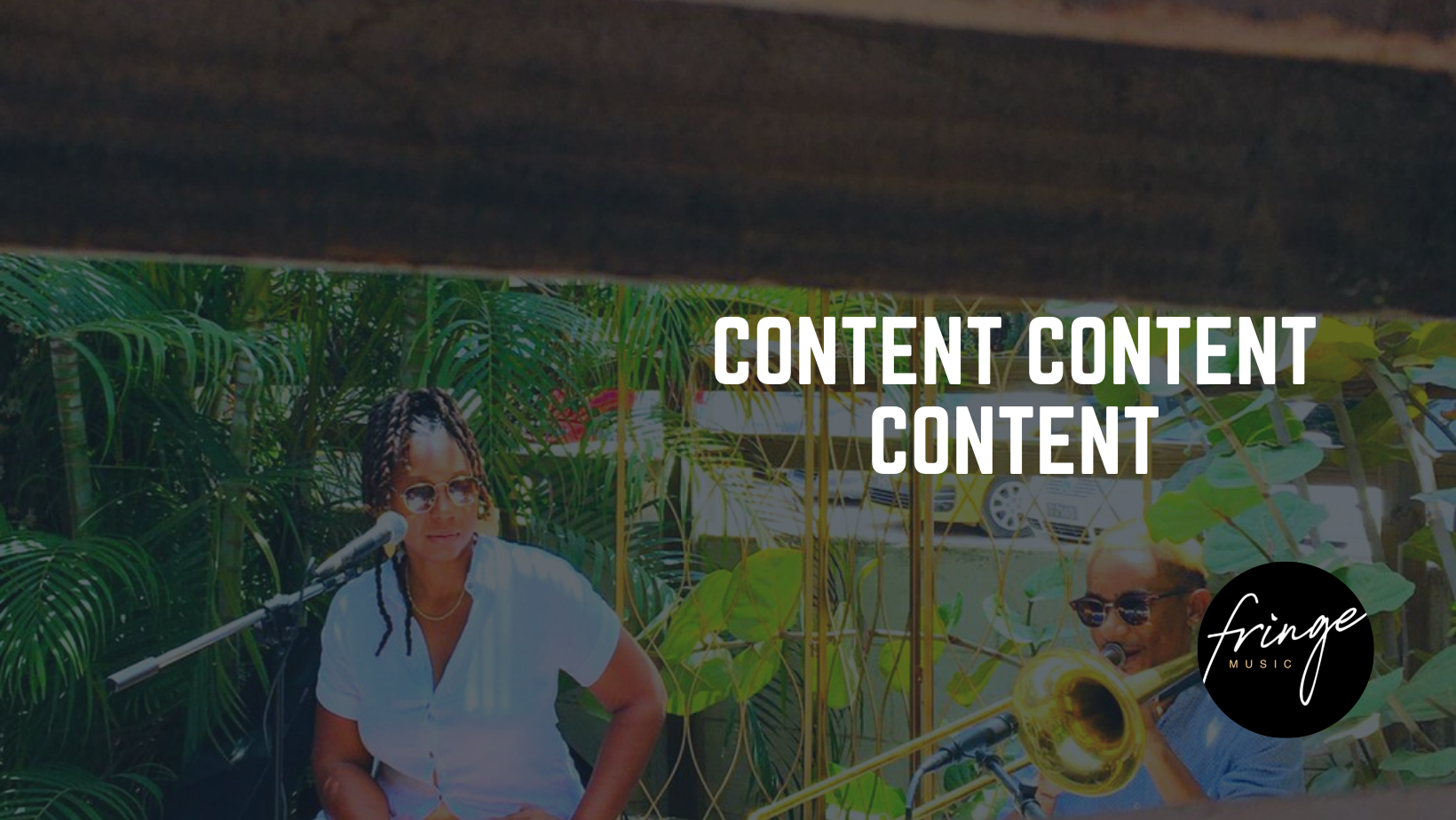 We've touched upon branding, IG and Canva but we would be absolutely NOWHERE in any of these things (or many other things) without the magical C word - CONTENT! Here is our first, very simple breakdown..
What is it - content can be anything from a story post on IG to a full performance video on YouTube and anything in between.

There is no such thing as too much - we don't mean spamming people with irrelevant nonsense just because - but keep your story going in a real (meaningful to your brand) and organic way..and..

Save it - keep it all in one place (a folder/hard drive - something with a lot of memory!) where possible - even if you don't think you want to use it now - it may come in super handy for something down the line.

It doesn't all have to be fancy or super produced (just be real & provide some sort of value) - candids/bts/clips/voice notes/recordings - anything to do with you and your musical journey - people love to see it and it keeps the growth and momentum going. Also try and use a call to action (directing your fans somewhere) where fitting (more on this in Marketing)

Use it wisely - have a plan for it and be consistent (the other magical C word). Even one simple, strong piece of footage for example, can be broken down into many bits and pieces if you think it through first and have a strategy. Many people use a content calendar for this. We would also advise having weekly content meetings as its a whole (important) topic within itself.
Enjoy this post?

Buy fringe.music a coffee