UX Review | Crypto Currency Startup - Cape Crypto
When I was asked to review a new crypto startup product offering, I was super excited to finally share my wish for a more usable decentralized finance solution and this is what the result looked like: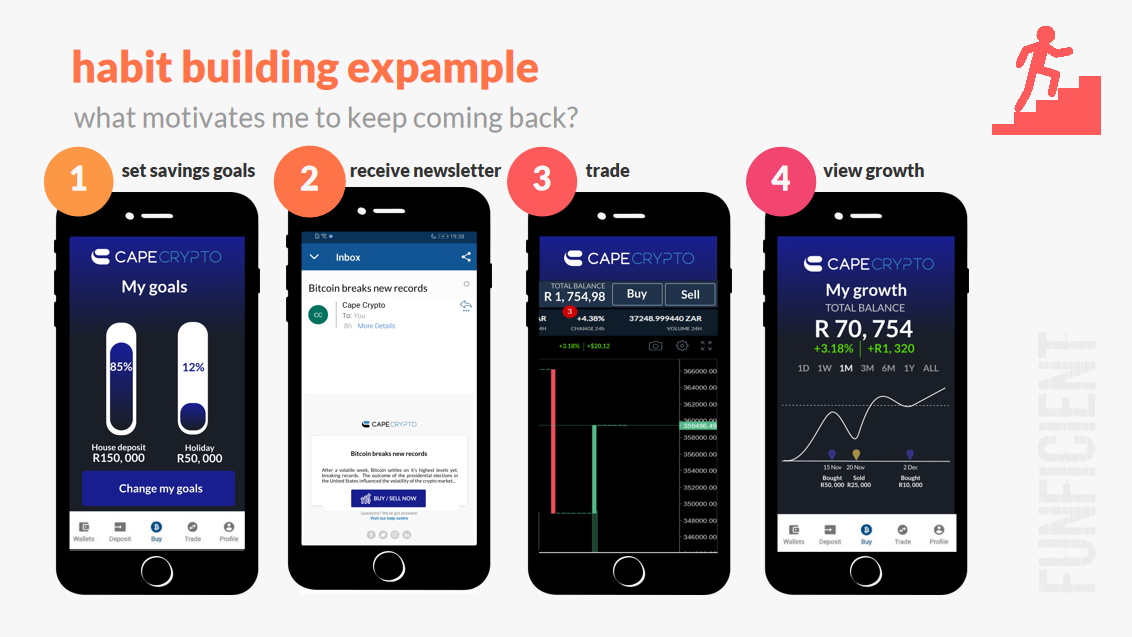 With decentralized finance on the rise and more and more crypto wallets and exchanges available, usability is becoming the single most important differentiator that makes one product stand out about above the rest.
The problem
One of the primary issues with most crypto wallets and exchanges today is that they are too complicated for a new user used to fiat banking. Decentralized banking is not being adopted by the mainstream community as such, often leaving users so overwhelmed that they'll never try it again. What Cape Crypto did right is to simplify the complexity and only focus on one currency, namely Bitcoin, and one key value proposition, namely low fees for trading.
Like most other service providers, however, they focused on the features and not the user experience. Although it is true that a system is made up of a bunch of related features, a bunch of features does not necessarily make for a system. Not a good one at least.
So how do you make a good one?
The user
Cape Crypto, still very new, has a clear vision. They want to get everyone to use crypto. That's a big goal though and hard to make the next best step clear.
So I drilled down into a more focused user to help them gain a critical mass before expanding to the broader 'everyone'. Below is the current primary main user the system is designed for.

The core user is a very local user, focused on a specific city in South Africa, and it is a risk taker, as most people I spoke to were not interested in crypto currencies at all. So identifying the successful entrepreneur as smallest possible audience, Cape Crypto can now focus their efforts by designing a system that will appeal to this user, which is more likely to try the solution than the broader 'everyone'.
To align with their bigger vision, however, I included a potential next most important user to focus on as summarized in the following user persona:
To reach the ambitious 'everyone' it is crucial to include the younger generation as they are more likely to experiment and try out new products than the older generation that grew up with fiat banks and too comfortable to go through the pain of change, with banking in South Africa primarily digital experiences that is pretty well designed.
This demographic will look for vastly different features and experiences though so it is important to focus first on the primary user before moving on to the next persona. This is also why it is important to zoom into your core users as much as possible. It's easy to create patterns based on a lot of data to make existing solutions broader available, but it is hard to generalize a solution for commercial take-up when you don't at least get it right for the smallest possible audience.
The solution - Learning loops
Knowing the primary audience, it's time to create a compelling user experience. How do you do that?
You identify a core learning loop. How can you create an experience that makes users come back? Again, and again and again until they're so used to your product they use it as default option.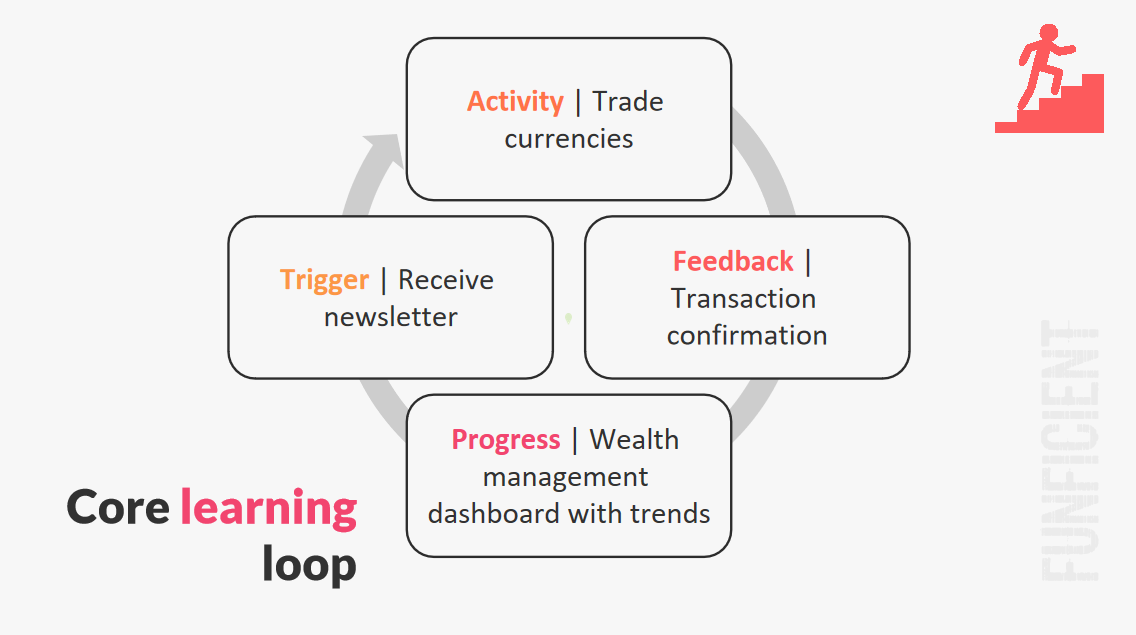 A good learning loop starts with a trigger that reminds the user to use your product to do that core function or feature you developed, in this case, trading. It then gives you feedback that tells you how this action positively impacted you in some way shape or form.
The initial offering from Cape Crypto only had the trading option number three in the slide above, providing the functional ability to trade, but without the trigger in the form of a newsletter or the impact of the action in the form of a dashboard showing growth over time.
Simply by adding a more contextual user experience users now have a more compelling reason to return.
For the full report click here. If you would like a similar review of your product or service, visit www.funficient.com or send me an email here.
Enjoy this post?

Buy funficient a coffee