🍁🏆Fall Surprise BONUS for ☕Members & Supporters!!!
Thank you to my Members & Supporters!!! I appreciate all of your comments, kind words, likes, and support! To show my appreciation, I have created a NEW Fall BONUS - Class Reward Jars! I hope that you enjoy this seasonal surprise!🍁🏆
If you have already bought me a coffee this Fall, Thank You💜, please login to the coffee page and go to the Posts Tab to make a copy 😊 (Go to Thank You - Fall Bonus post, September 5). If you choose to become a Supporter or Member and buy me a coffee, please make your copy from the Supporter Post while you are logged in. I hope that you and your students ENJOY it!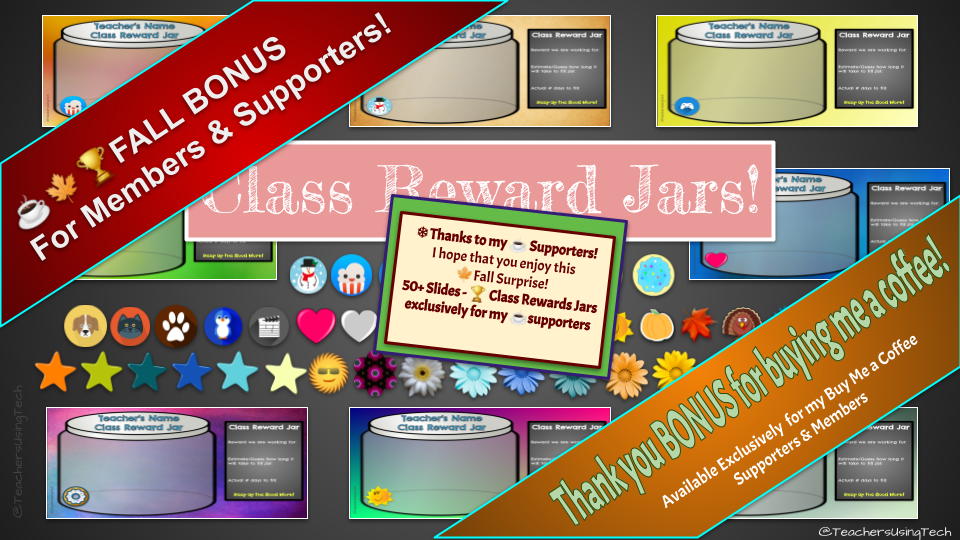 Enjoy this post?

Buy gail.f a coffee