Groundhog Day 🚍Virtual Field Trips, 🎮Games, & More!🎴
Have fun making predictions, learning about the traditions, and playing online games for Groundhog Day! Check out this Fun Bundle that I just shared!
Make a copy to use and enjoy: https://bit.ly/ShareCopyHappyGroundhogDay_TeachersUsingTech
Check out lots of other free resources at https://www.teachersusingtech.com/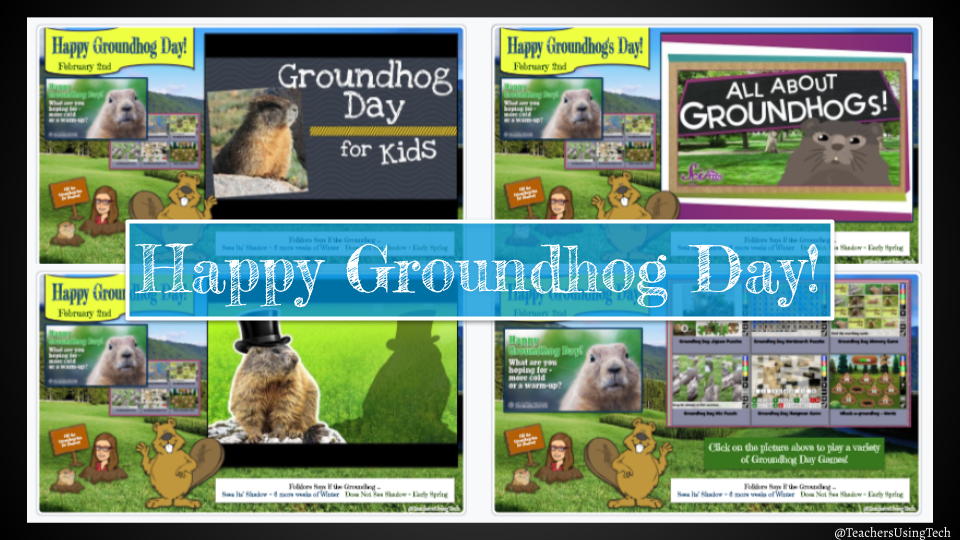 Enjoy this post?

Buy gail.f a coffee