Math 🎮➕➖✖➗ Virtual Arcades
Here are 2 new virtual Math Arcades! One includes a variety of math puzzle games and the other is for fact fluency practice! Students can choose to practice addition, subtraction, multiplication, or division - the games allow the user to choose. These virtual arcades include lots of fun online games!
Make a copy of each one to use and enjoy:
http://bit.ly/ShareCopyMathPuzzlesVirtualArcade_TeachersUsingTech
AND
http://bit.ly/ShareCopyMathGamesFactPracticeVirtualArcade_TeachersUsingTech
Check out lots of other free resources at https://www.teachersusingtech.com/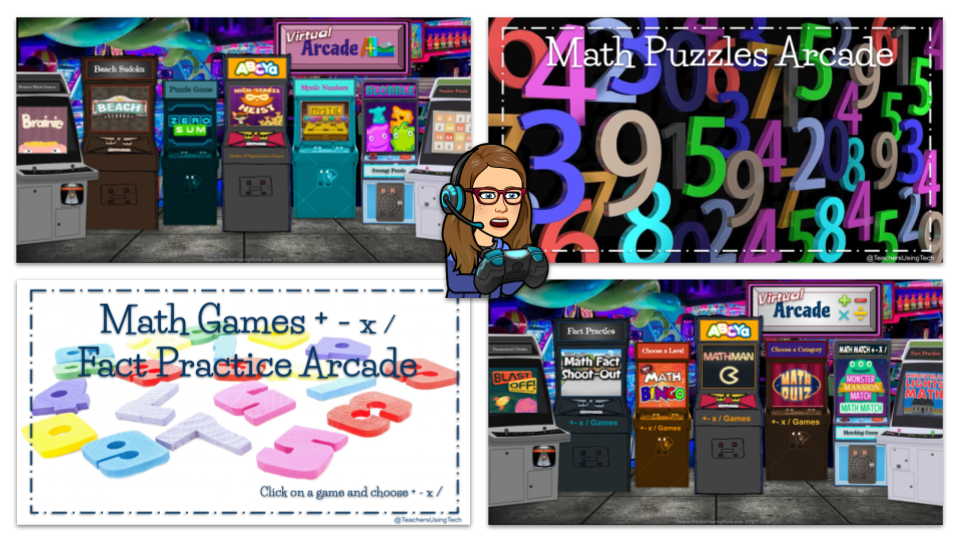 Enjoy this post?

Buy gail.f a coffee