New 'Extra' Preview: 125+ Google Classroom Banners
Here is a Preview of what is included in this large set of 125+ FUN😊🌈Google Classroom Banners! Available as an 'Extra' at https://www.buymeacoffee.com/gail.f/extras OR INCLUDED if you become a ☕Monthly Member.
These FUN banner slides are completely customizable & even include clip art to create your own designs using these exciting backgrounds! Bitmoji search terms included for the examples shown. Reminder: when using custom banners, GC adds a grey overlay as an ADA accessibility feature and cannot be permanently removed.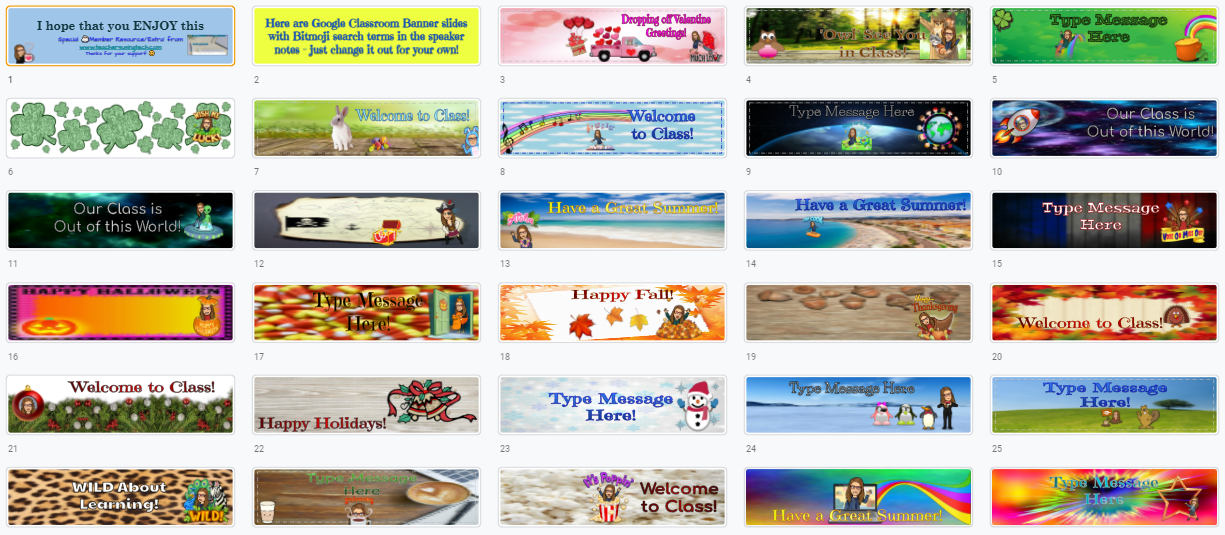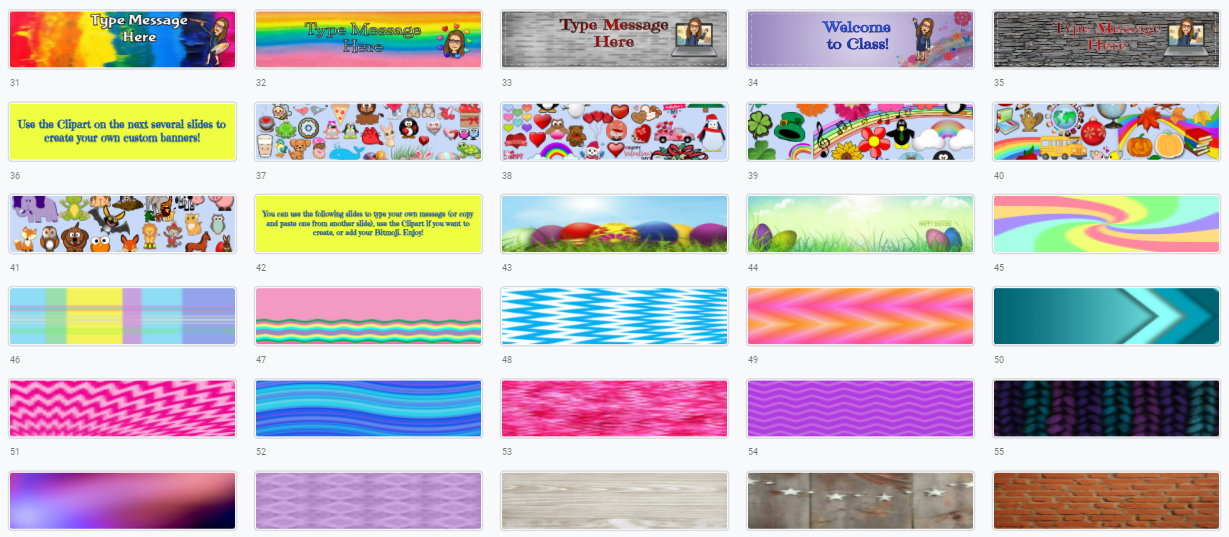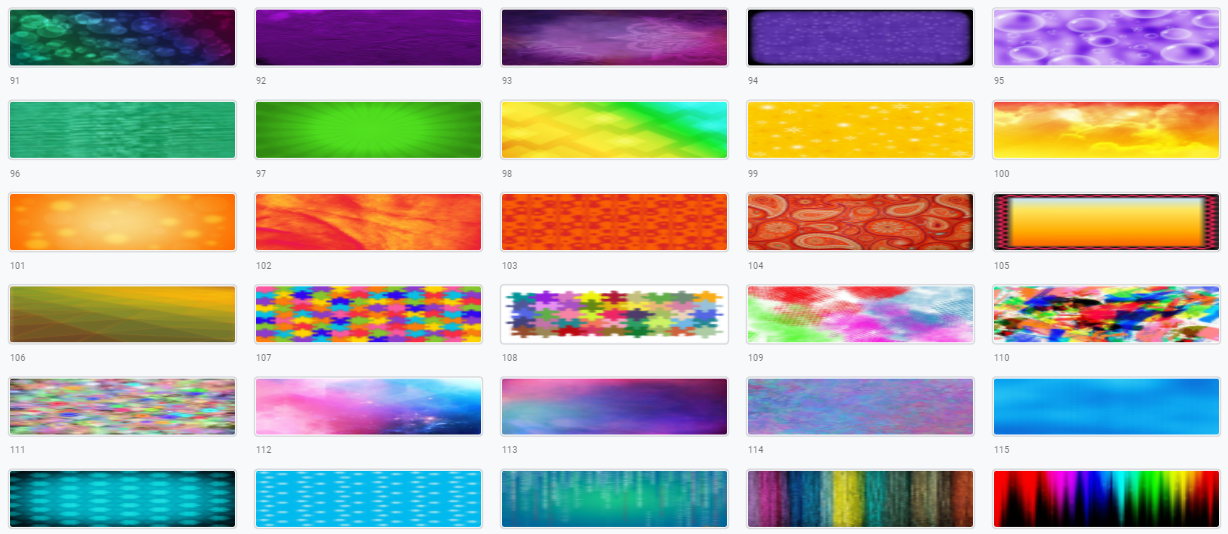 Enjoy this post?

Buy gail.f a coffee