🦋🌷Spring Surprise BONUS for ☕Members & Supporters!!!
Thank you to my Members & Supporters!!! I appreciate all of your comments, kind words, likes, and support! To show my appreciation, I have created a NEW Spring BONUS - Spring Art Room & Spring Story Room! I hope that you enjoy this seasonal surprise!🦋🌷
If you have already bought me a coffee this Spring, Thank You💜, please login to the coffee page and go to the Posts Tab to make a copy 😊 (Go to Thank You - Spring Bonus post, April 18). If you choose to become a Supporter or Member and buy me a coffee, please make your copy from the Supporter Post while you are logged in. I hope that you and your students ENJOY them!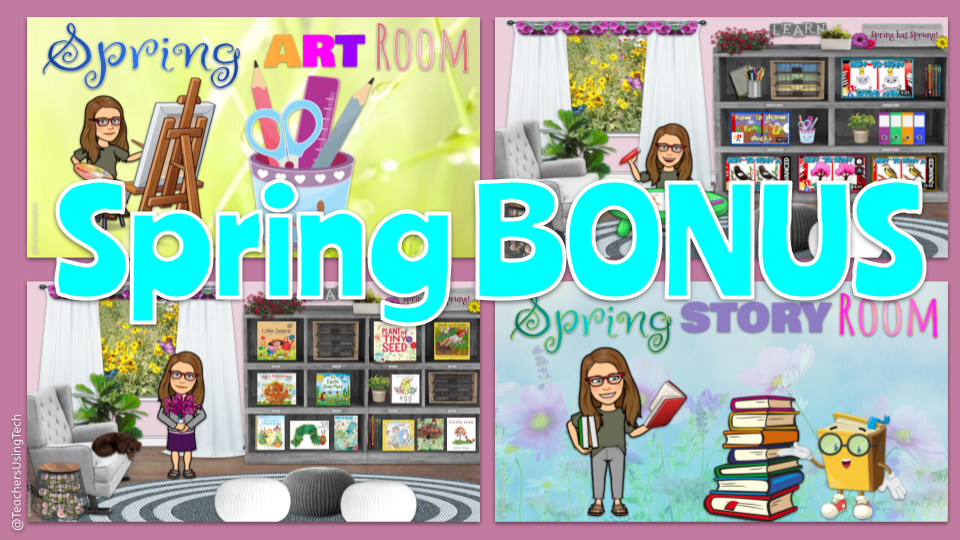 If you would like to receive this Spring Bonus PLUS All of the 'Extras' - consider becoming a ☕Monthly Member☕. Members receive new surprise extras every month! You can check out the Extras here which are Included with Membership.
🦋🌷Thank you and happy Spring!!!
NOTE: Login is in the top right corner of the page; the Posts tab is just below the banner at the top of the coffee page; Also, if you experience difficulty making a copy of the file, please use your personal email/gmail to make a copy of the link as many districts block links from outside of their domain, then you can share the file with your school account.
Enjoy this post?

Buy gail.f a coffee