UNMASKING MOSCOW'S INSTITUTE OF THE USA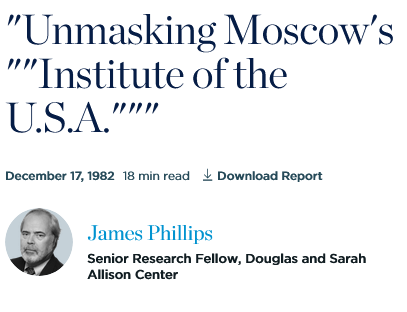 How did the former Soviet Union manage to recruit and groom so many figures in the West, so many people that today are working to undermine our free societies?
Among the many avenues the KGB used to identify, recruit and groom the individuals that would later become influence agents, a special place is held by the "Institute of the USA and Canada".
In this paper from 1982 you'll get an introduction to that vastly successful recruiting ops, run with impunity in the West.
Enjoy this post?

Buy Gavril Ducu a coffee