Please Note: Any third-party links are standard links and don't earn Nathan/Geek In Da Kitchen any additional revenue, these posts and articles remain possible through your support of buying me a coffee on this page, and that is extremely grateful and appreciative - Dirty Cloud Supply doesn't pay me to promote their products, and I receive no commission and the business didn't have any sway or input in to the post.
If you're in the carry world you know that better gear means the world to us, and carrying gear we often refer to as a juggling act, and some times that's not far from the truth.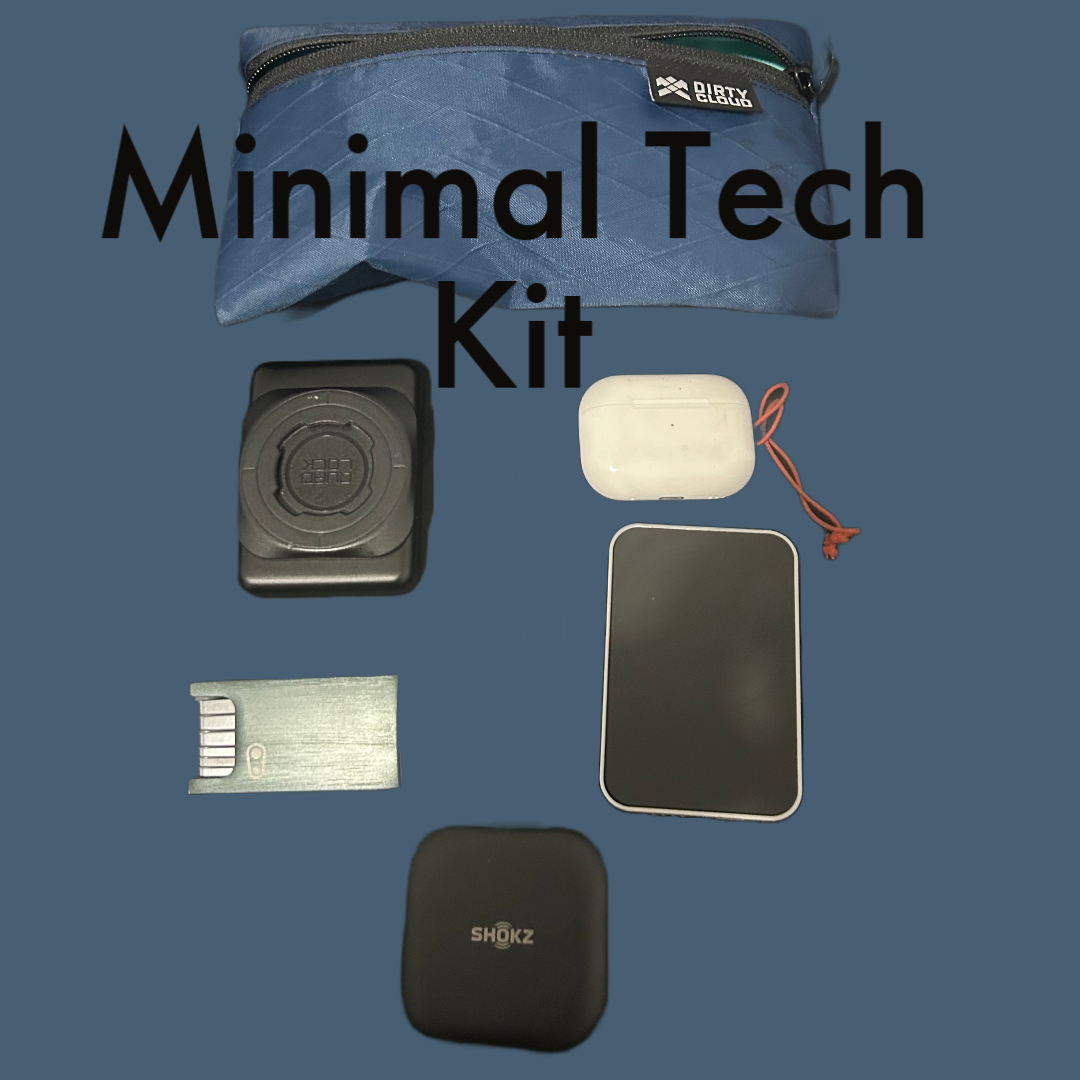 We used this on a recent travel to Melbourne, and it was a minimal daily driver tech kit, and repair kit, I am a cyclist so it's always important to have the right tools and the right tech, everything I needed and then some easily fitted in this pouch.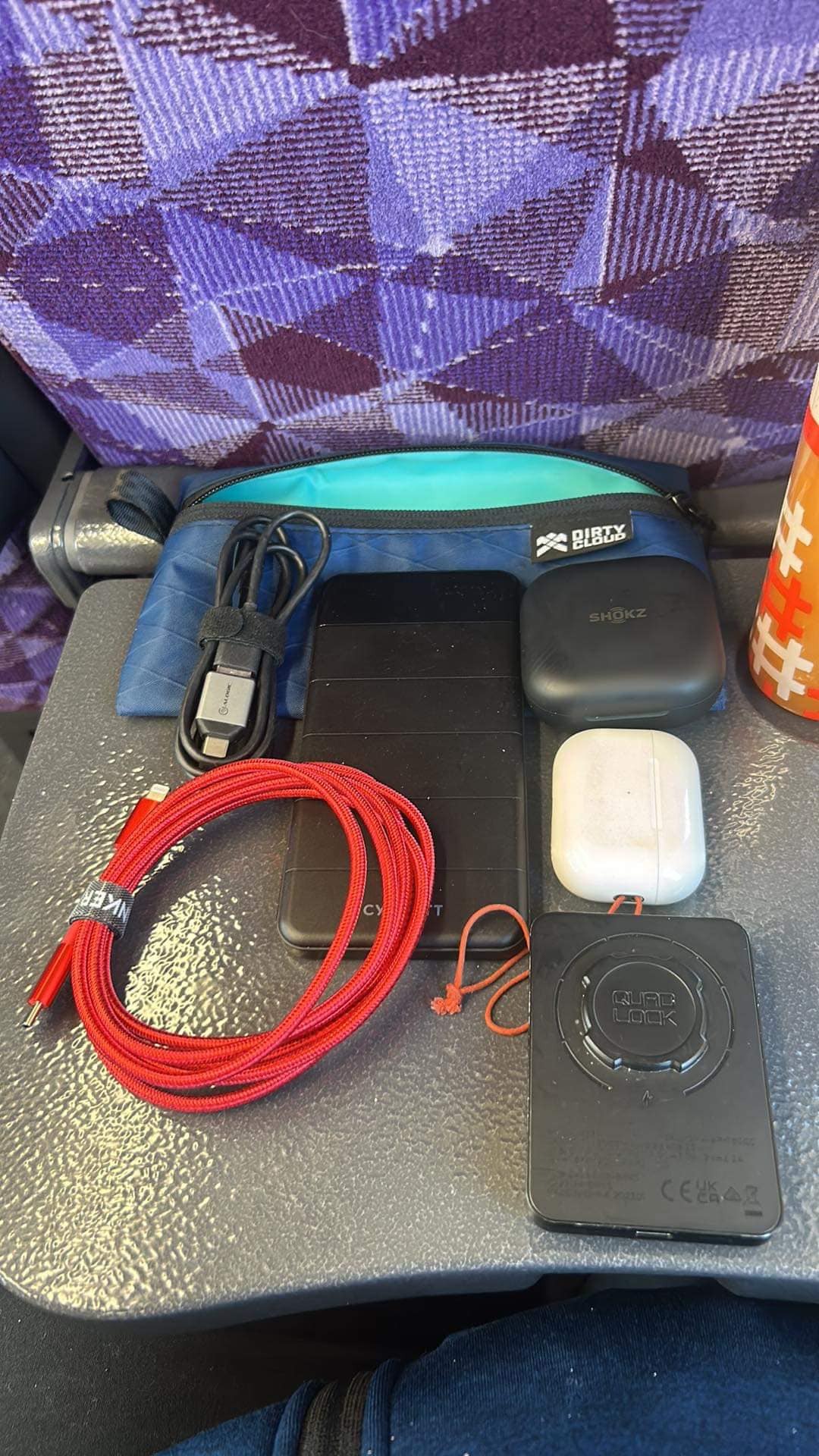 This was my first time using the pouch with a bit of a over killed load out but the pouch has still managed to deliver.
I think it's well suited as an over sized pencil case, but at the end of the day, we who carry know about defining the laws of what something is meant for and that's just the factors of life.
We talk about EDC and the carry community and in the land down under we've got a great community with the carry world.
I have been experimenting with a few different load outs of this pouch and I will be showcasing some of my best load outs, and you will see what works for me, and what works for me, may not work for you though it's all about working out what works for you.
At the end of the day, you know what you are going to carry and what will work for you and that's what matters when it comes down to carrying gear.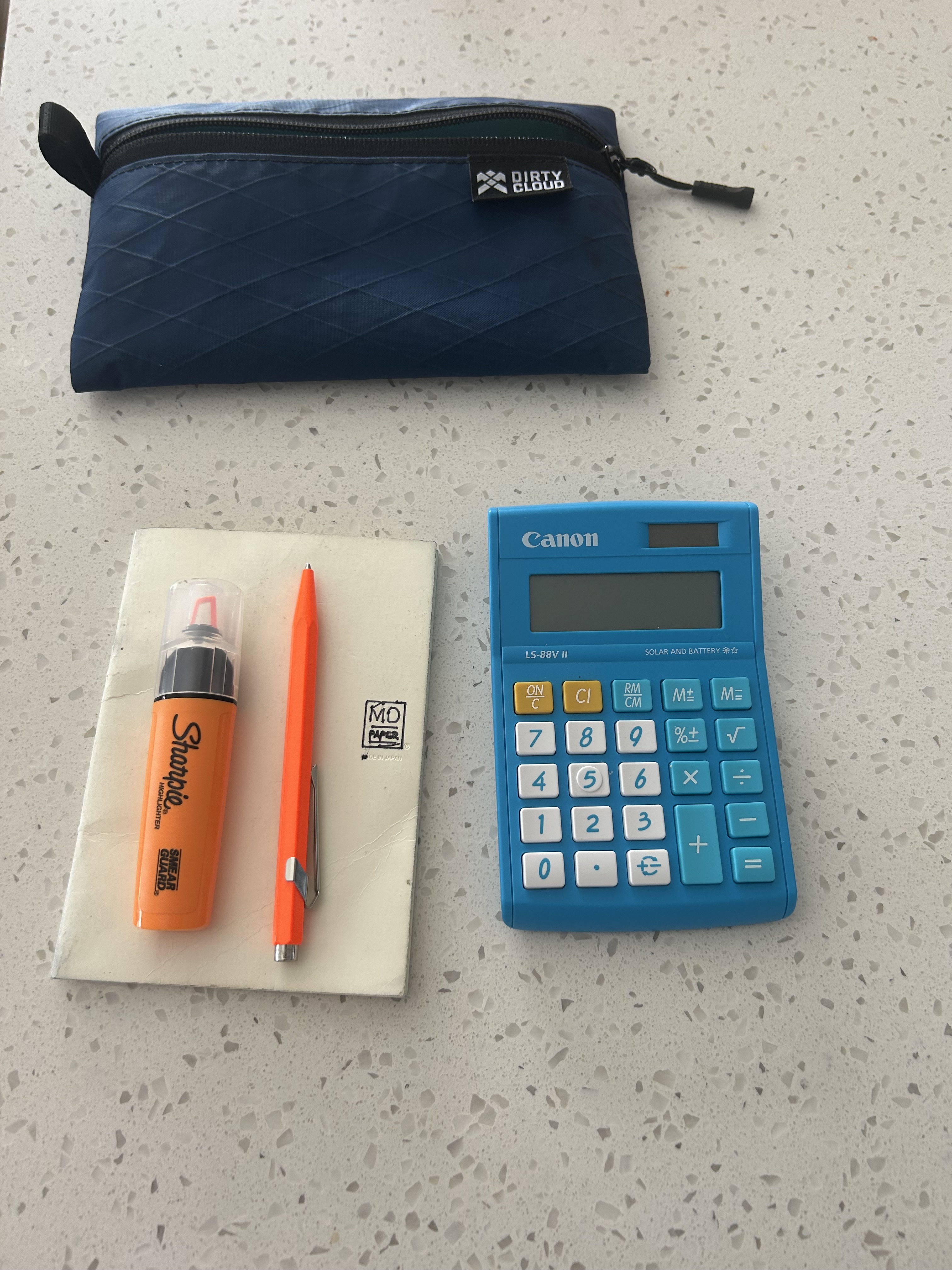 The Mini Mobile Office - This includes one of my favorite notebooks to use at the moment and that's the Midori Paper Rule - these are fairly affordable and sold in a three pack at Milligram! I will link these here, it's a very basic mini mobile office and has the core essentials for what I need when I am travelling or even just sitting at my desk. The notebook 9 times out of 10 lives in the pocket of my FXD work pants while I am cleaning so yes it's a dirty notebook. I prefer to carry a calculator over using a phone for calculations, I am very much old school when it comes to things and that's not a bad thing, well at least I don't think it to be honest with you.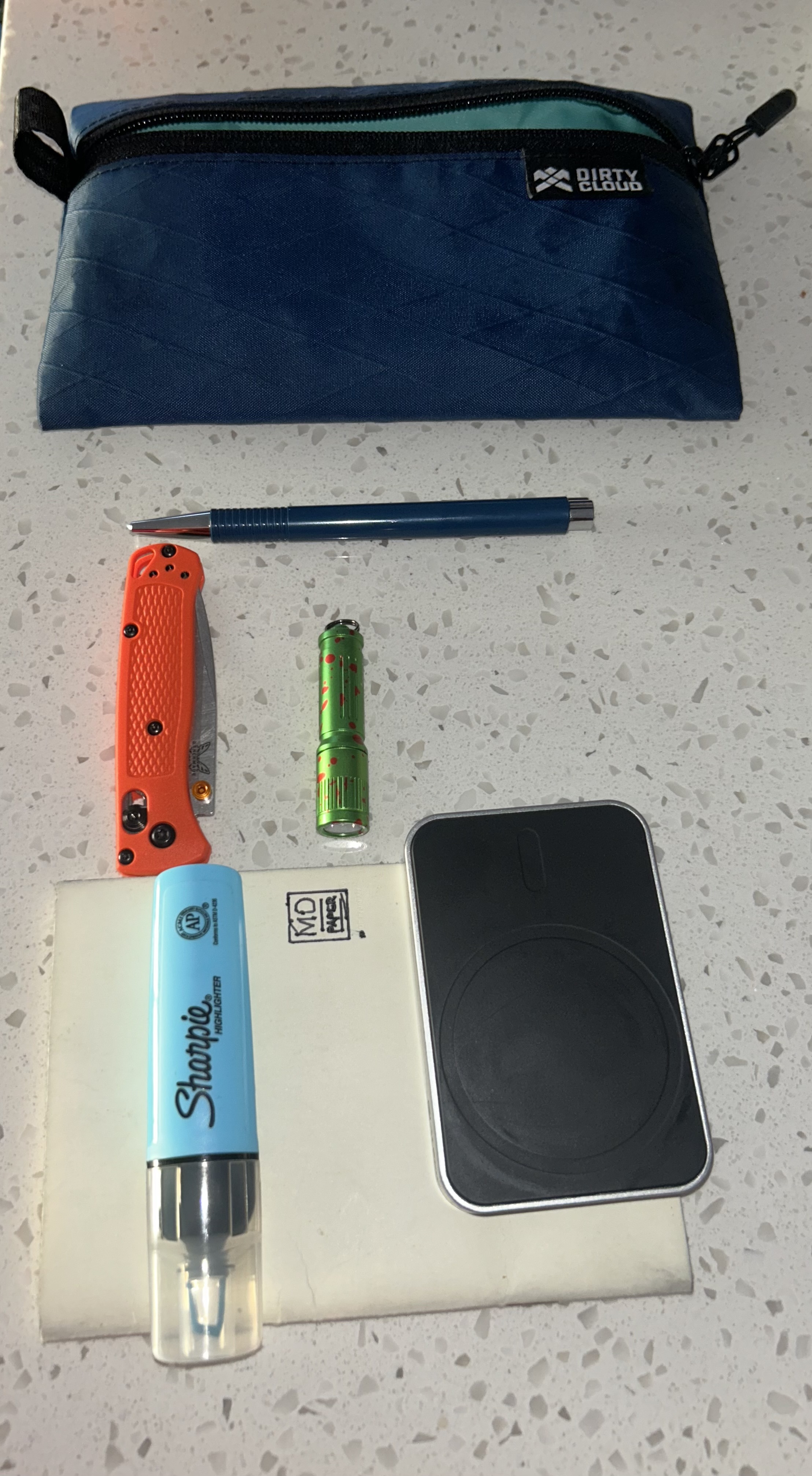 This is another take on a very basic kit, with a knife, torch, power bank, notebook, pen and highlighter it's got the bare essentials I would need no matter where I am, and what I am doing.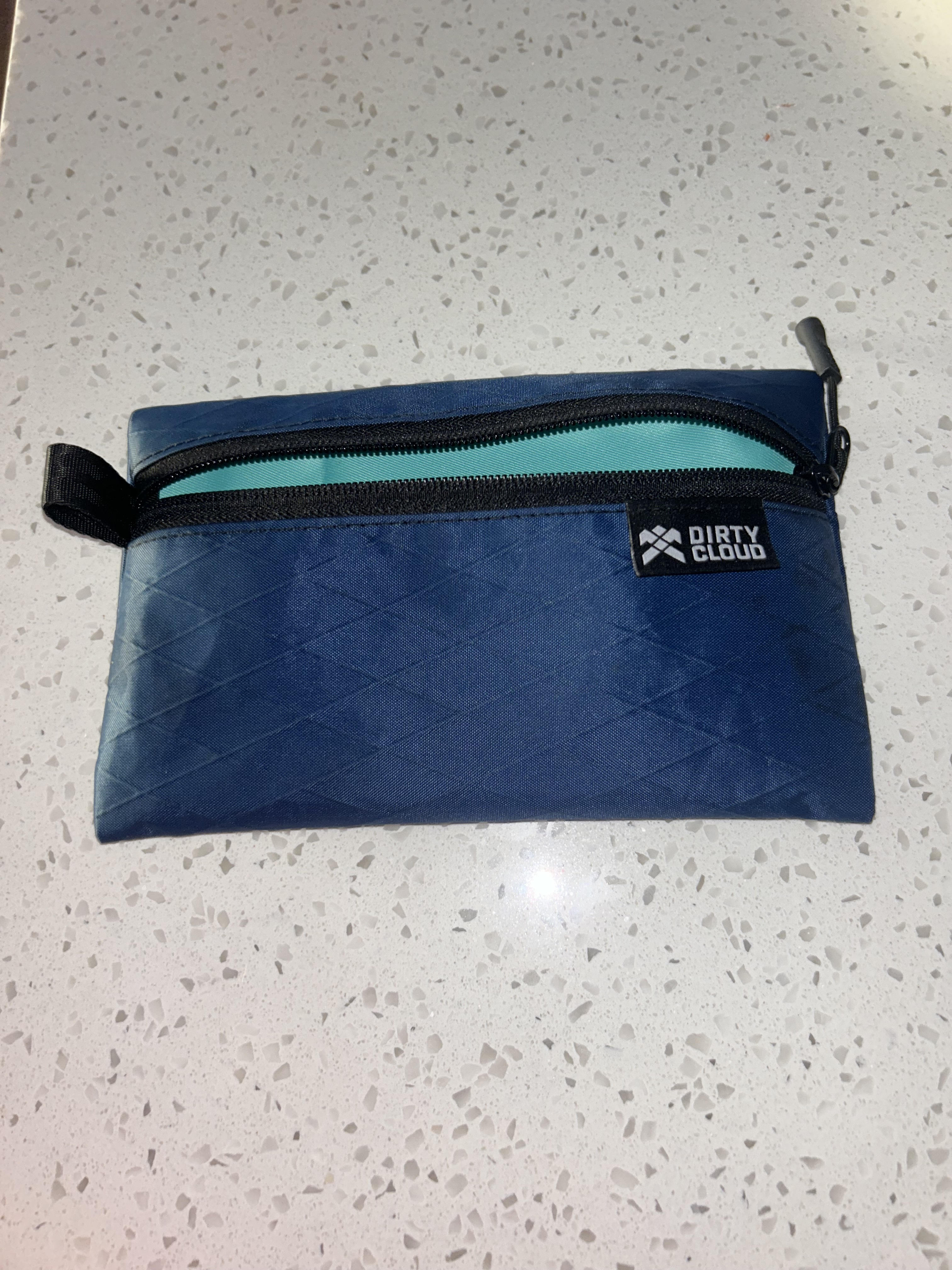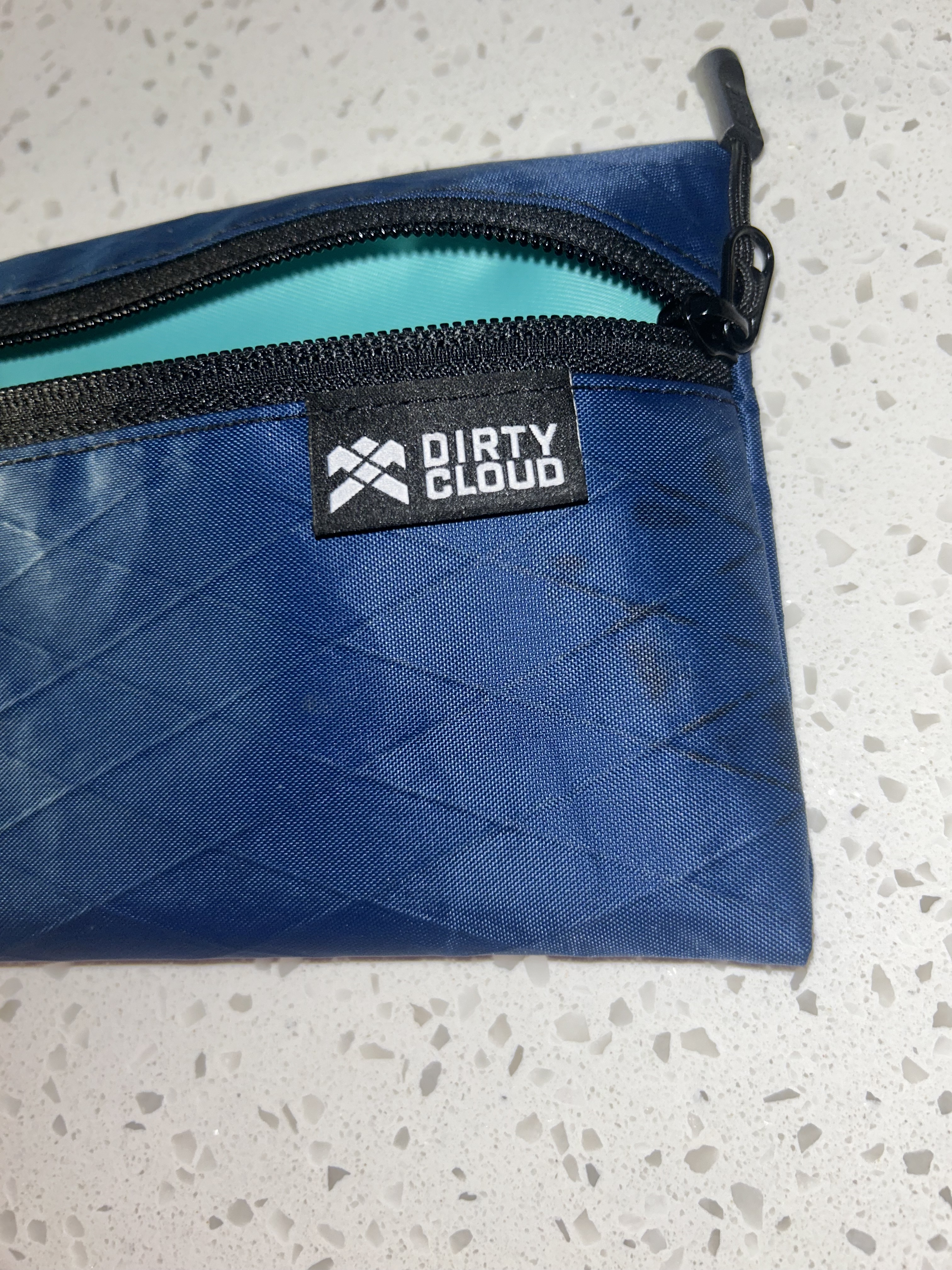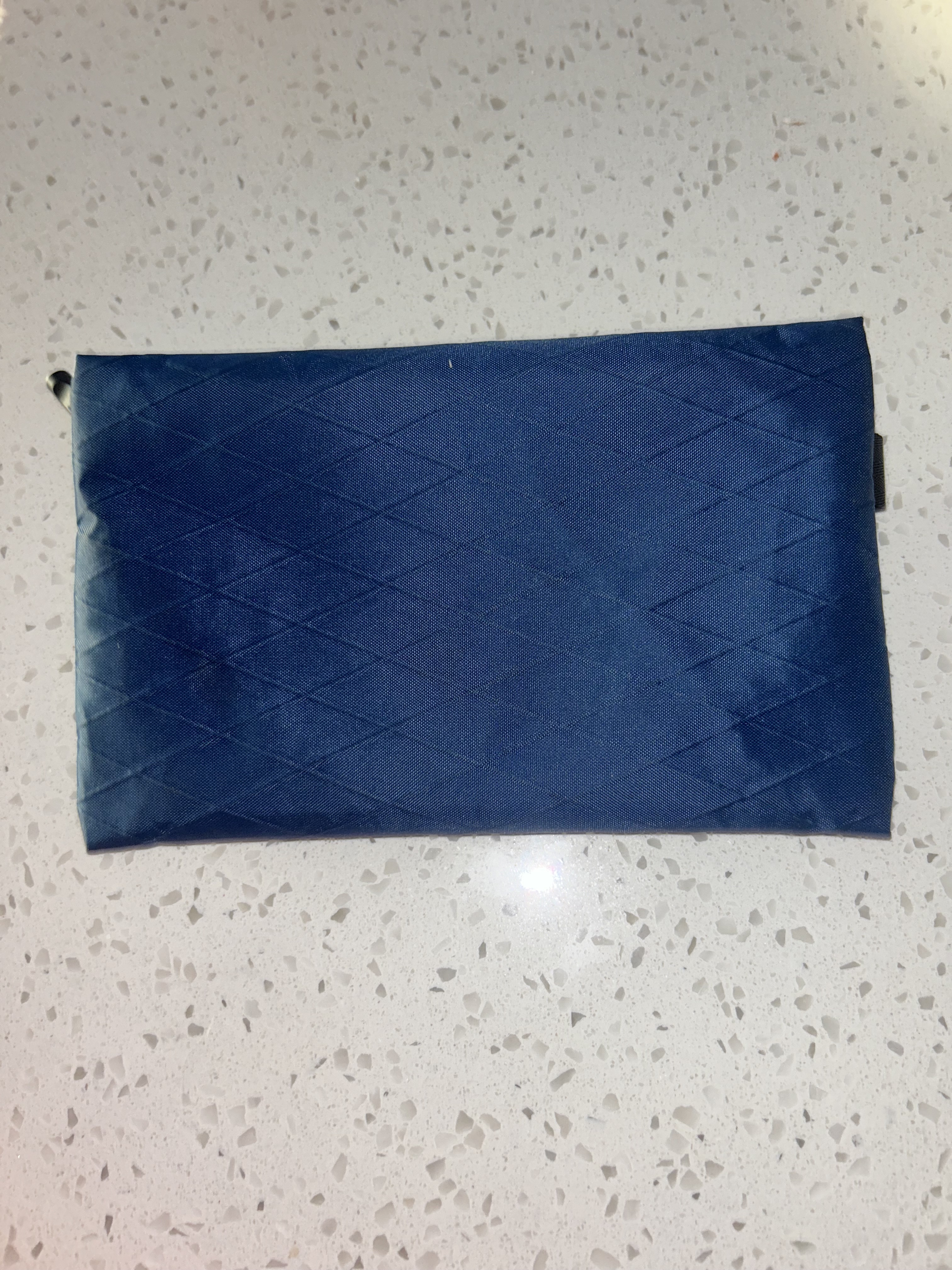 The fabric has worn extremely well during the light use I have given it and it's handled well, there's superb quality and stitching and the zippers are smooth and buttery and the custom zipper pulls are a next level nice touch, working with material like this is definitely a nice skill to have and they have definitely mastered it and that's not a bad thing at all to be honest with you, I think all in all Dirty Cloud has the protentional to be one of the those hidden gems that the carry community will come to know and love and their products will evolve, they are one person team based in NSW so it's aussie made and it's fairly affordable, I certainly have some ideas for some stuff that I will be running past them in the future and I also can't wait to get my hands on more of their stuff as I experiment with load outs and so fourth