Our 'KEY TO THE WHITE HOUSE' can be Yours!
Every single person, that has ever contributed a 'coffee', has the chance to take over the ownership, of our sacred, "Key To The White House". *This includes all previous early supporters, and everyone else, ending April 30th, 2023.
This key, has been one of our most prized 'WH45' possessions, ever since we were gifted it, back in early 2021.
As much as we want to hold on to this, the need and urgency, to keep doing what we are doing, and our ability to create real-world change - far beyond 2024 - holds more value to us, than caring for this amazing piece of American History. For us, it's the intangibles. The esprit de corps.
So, we want one of YOU, to take over the responsibility of keeping this safe, for generations to come!
As you know, these were created for World Leaders and Dignitaries, and VIP visitors to the Oval Office, during President Donald J. Trump's presidency.
One was famously gifted to Israeli Prime Minister, Benjamin Netanyahu, on September 16, 2020.
A very limited number of these Keys, were later presented to top White House staff, in January of 2021, including a few Special Guests. The Key itself, sits in a carved wooden presentation case, which is housed in an outer cobalt blue box. Both the carved wooden box, and the outer storage case, bear the 'Seal of The President'.
It's simple. Every "Coffee", gives you 1 x chance for your name to be randomly chosen (digital randomization) come, April 30, 2023.
1 x Coffee = One Chance, 5 x Coffee's = Five Chances, etc.,

Every Coffee = One line, with your name, into the digital randomizer.

The eventual, 'keeper of the key', will also have a choice, of one of two 'WH45' items, which to our knowledge, can only be publicly found at, '45 Wine and Whiskey Bar' within TRUMP TOWER. You truly, cannot put a price on these.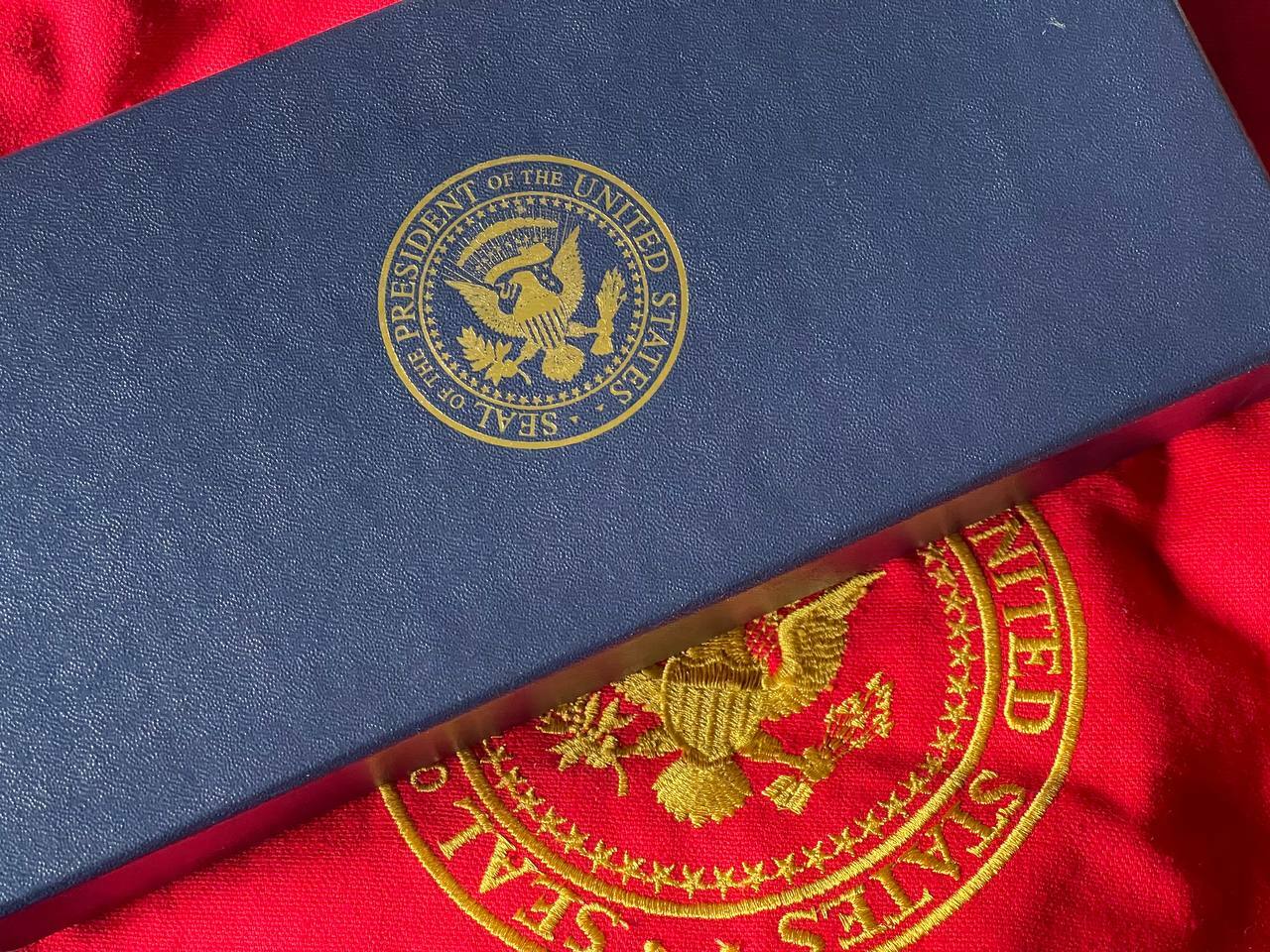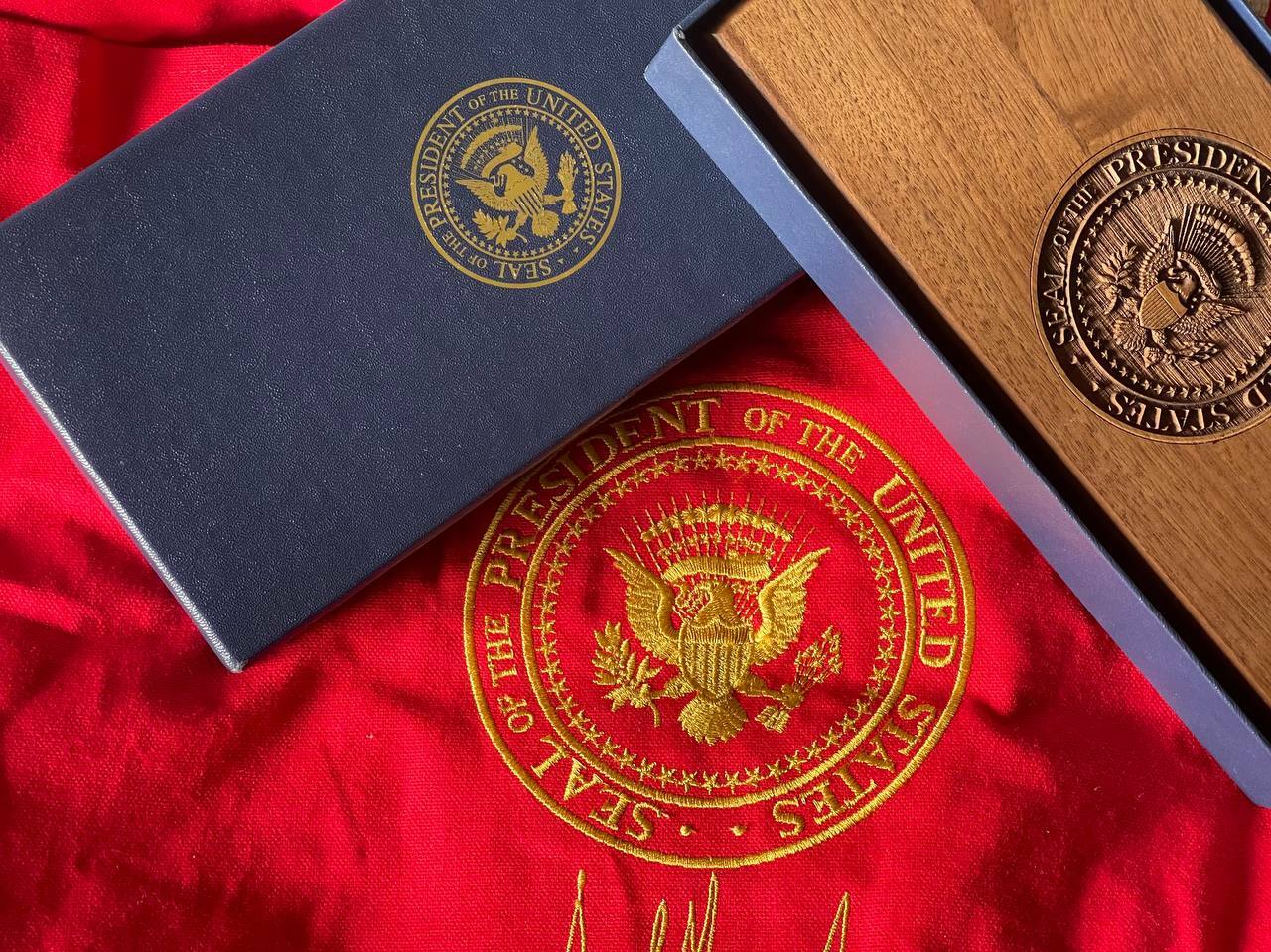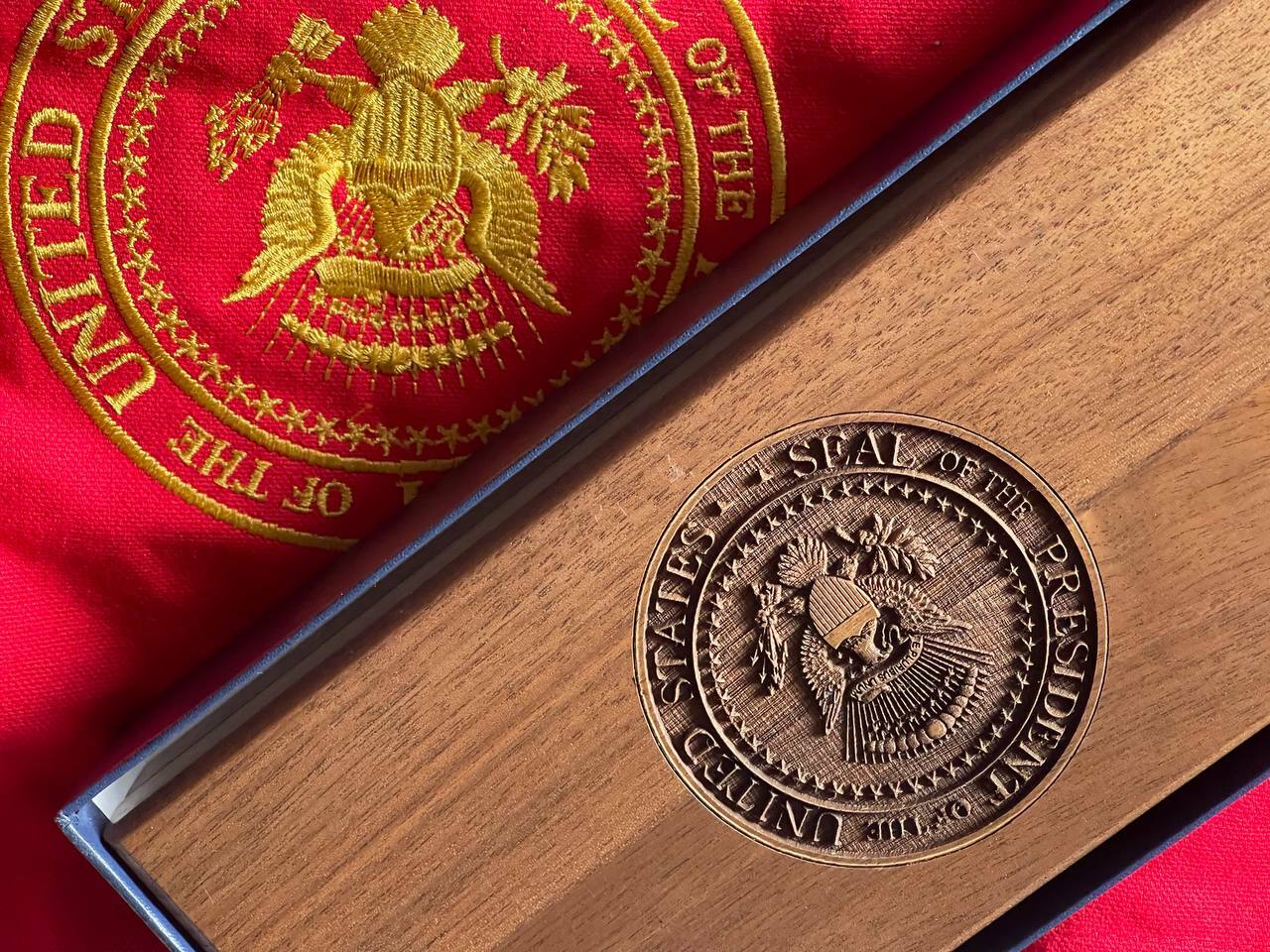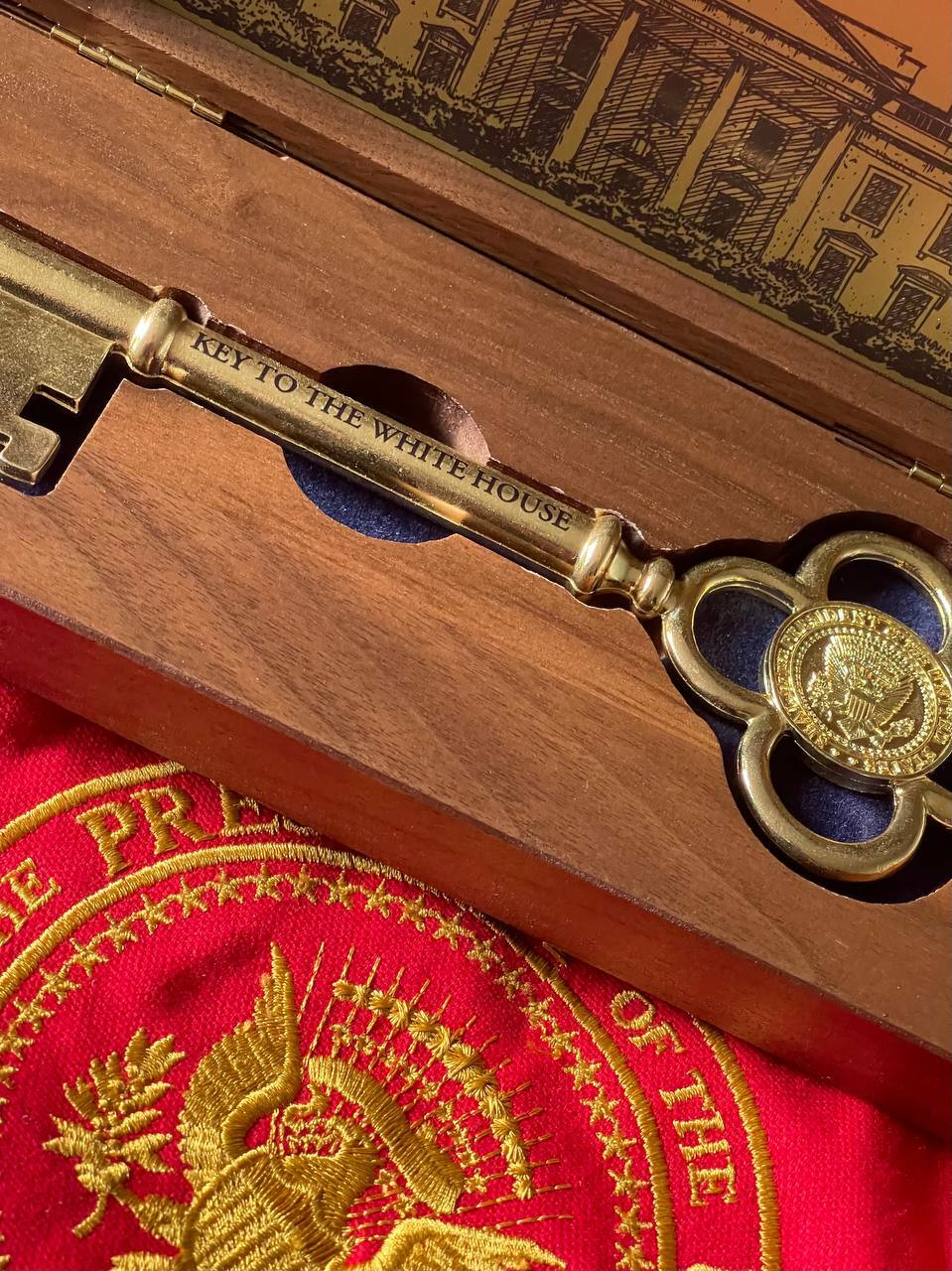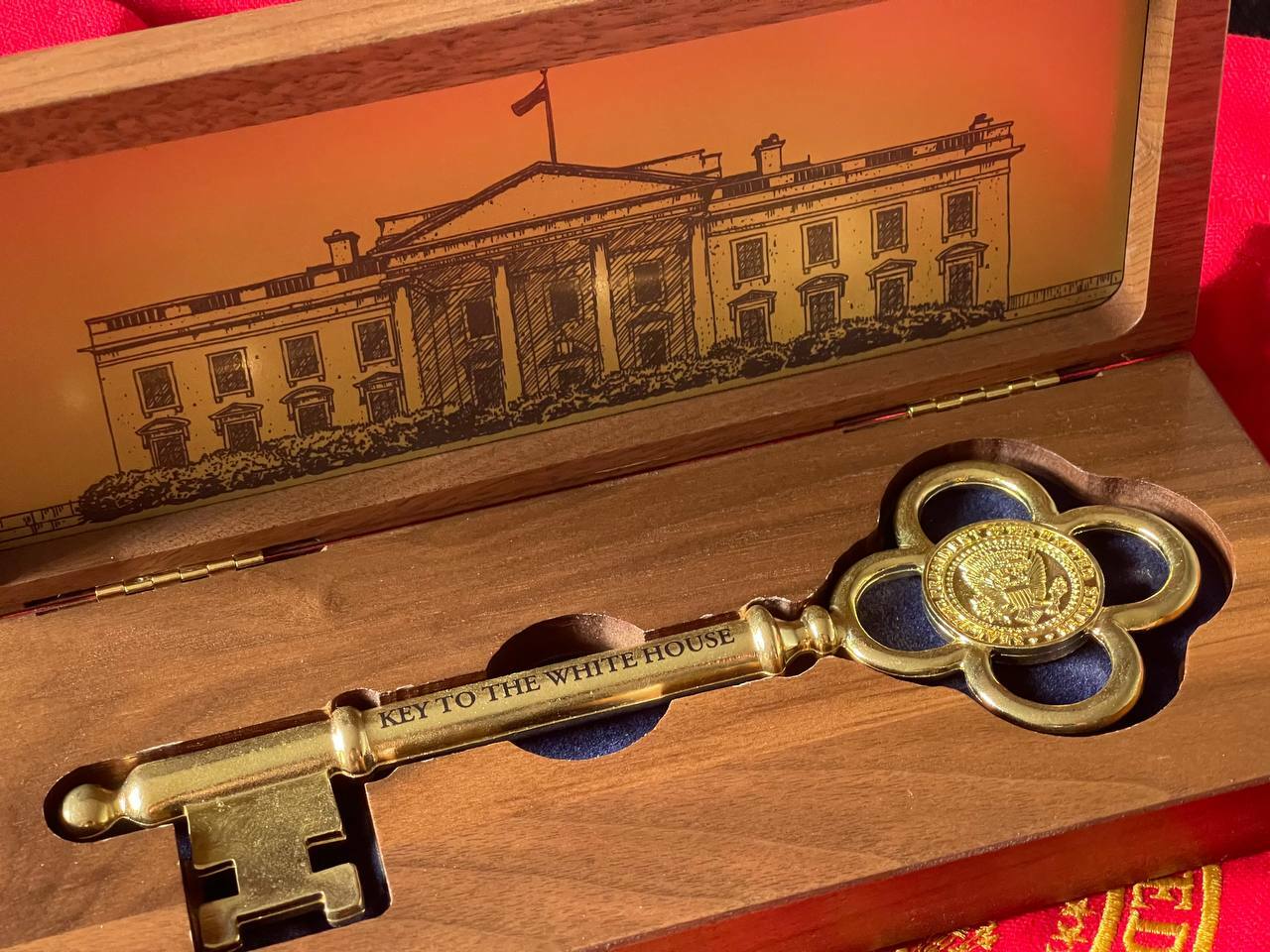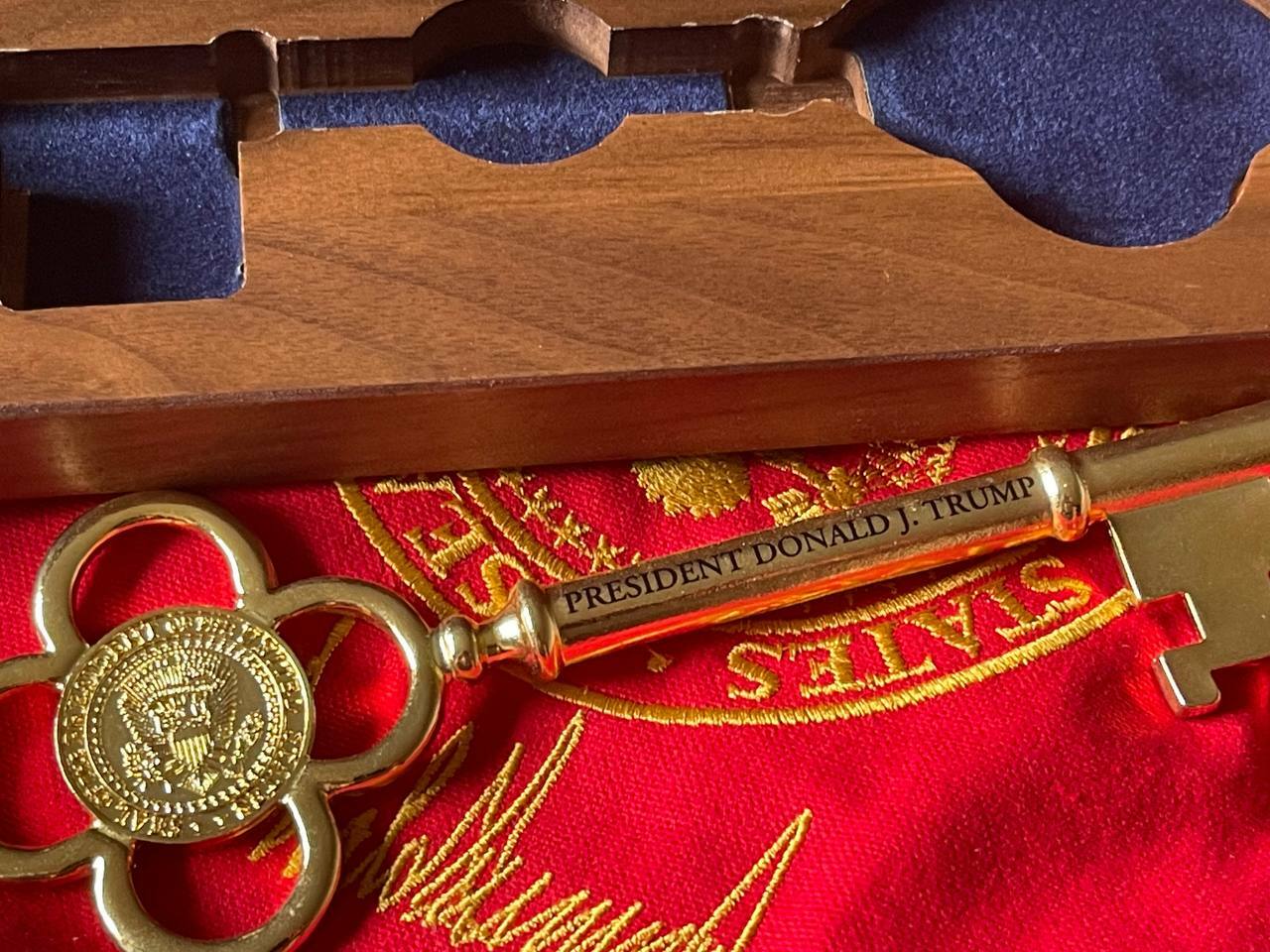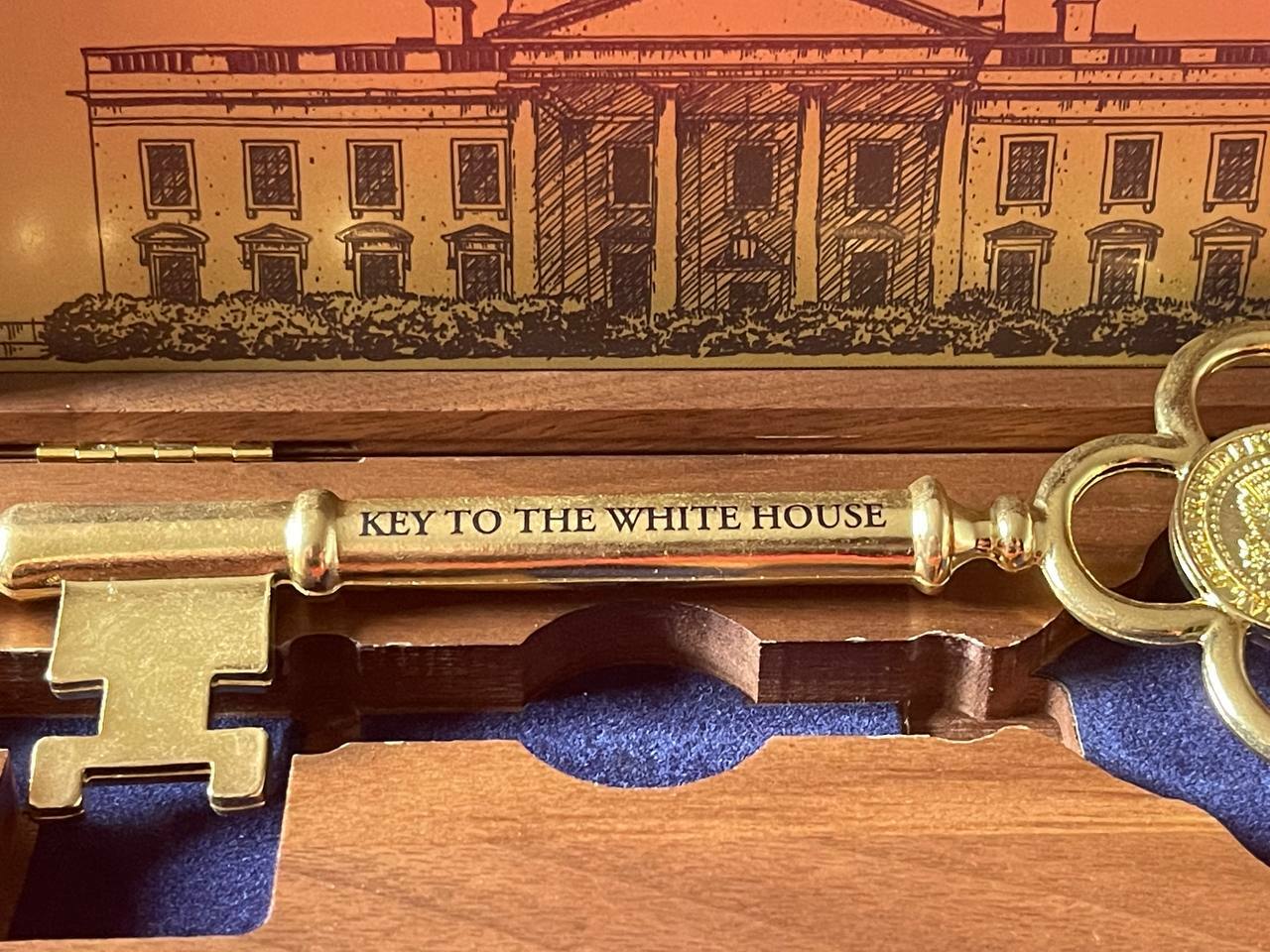 Note: For Operational Security, we cannot, at present, disclose the reason for this fundraising. We will however, fully disclose what it was, YOU helped us with, after completion.
###
Enjoy this post?

Buy George News a coffee