Happy Birthday, Ai Kakuma-san!
Originally from Fukuoka District, Ai Kakuma worked as an office lady for four years after graduating from high school, because she didn't want to bother her family, but she couldn't give up her desire to become a voice actress and moved to Tokyo. After that, she became a member of Mausu Promotion in April 2013, and stay there since.
The reason she decided to become a voice actress was that she mentioned the anime "Inuyasha" that she watched when she was in the sixth grade of elementary school, and her longing senior was also Satsuki Yukino, who played the heroine Kagome Higurashi. Her special skills are swimming and table tennis. She is also good at typing on personal computers.
Her first major character as a voice actress in a TV anime was Hami Òsawa's Dog and Scissors, while her involvement in Aikatsu came in 2013 when she replaced the departing Kanako Miyamoto as Noëlle Otoshiro, a secondary character at that time.
A decision that ultimately brought Ai to play a key role in 2020, when the Aikatsu board decided to make Noëlle the main protagonist in Aikatsu on Parade! Dream Story and Ai gave once again another shot to play that role.
お誕生日おめでとうございます、加隈亜衣さん。
Happy Birthday, Ai Kakuma.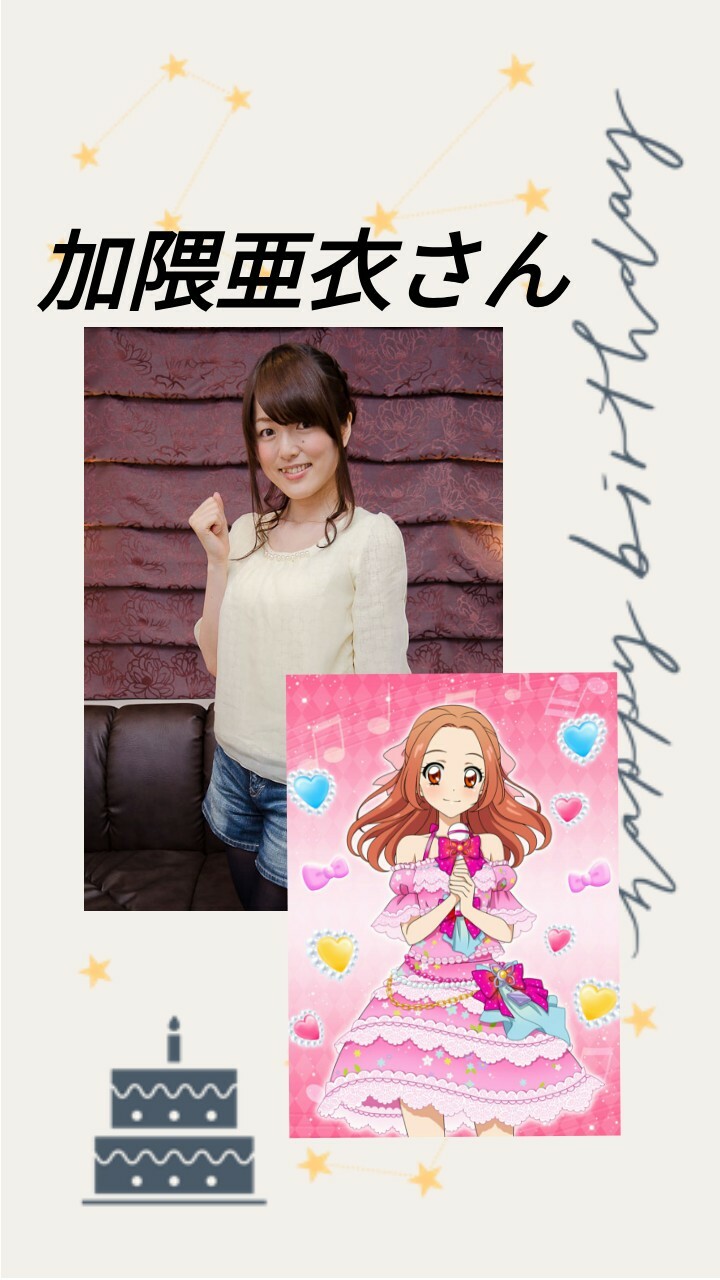 Thank you so much for everything you've done for Aikatsu, as well as for voicing Noëlle in Aikatsu, and we wish you all the best in the future.
And let's send our gratitude for her as well at https://twitter.com/aimausu
#aikatsu #anime #seiyuu #voiceactress #noelleotoshiro #aikakuma #アイカツ #アニメ #声優 #加隈亜衣 #音城ノエル
Enjoy this post?

Buy gerardkhacha a coffee