Happy Birthday, Ibuki Kido-san!
Born in Aomori Prefecture on November 14, 1997, Ibuki Kido had wanted to pursue a career in acting since she was three years old when she began doing "pretend plays". During her fourth year of elementary school, she developed an interest in anime after watching the television series Shugo Chara! The acting performance of Nana Mizuki, who played the role of Utau Hoshina in the series, left a major impression on her and helped influence her decision to pursue voice acting as a career. To practice her skills, she would mute the television whenever an anime series was airing, and she would voice over what was being played.
In 2011, Kido joined an audition held by the talent agency Horipro. She ended up as a finalist at the competition, which was eventually won by Azusa Tadokoro, her future fellow cast members of Aikatsu Friends. A year later, she played her first main role as Akiko Himenokōji in the anime series OniAi; she and fellow cast members Minori Chihara, Asami Shimoda, and Eri Kitamura performed the song "Life-Ru is Love-Ru!!" which was used as the ending theme to the series.
She already voiced some minor characters in the original Aikatsu series, before returning to the franchise, this time as Mio Minato in the Aikatsu Friends. Outside of Aikatsu, she also got the role in The Idolmaster: Million Live as Kana Yabuki.
お誕生日おめでとうございます、木戸衣吹さん。
Happy Birthday, Ibuki Kido.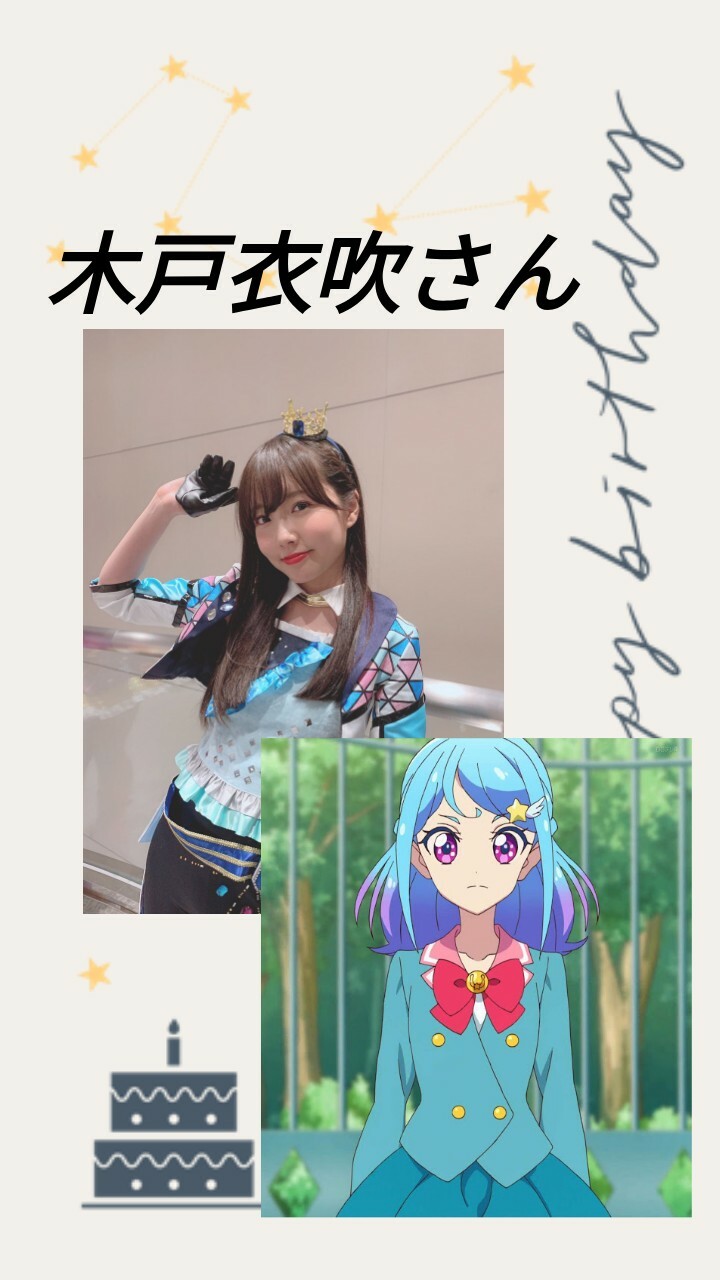 Thank you so much for everything you've done for Aikatsu, especially for voicing Mio in Aikatsu Friends, and we wish you all the best in the future.
And let's show our gratitude for her at https://twitter.com/ibuking_1114
#アイカツ #アイカツフレンズ #アニメ #声優 #木戸衣吹 #湊みお #aikatsu #aikatsufriends #anime #seiyuu #voiceactress #ibukikido #miominato
Enjoy this post?

Buy gerardkhacha a coffee