Happy Birthday, Kana Hoshizaki-san!
Aimed to be a singer-songwriter after going to MAY's live performance (a Korean singer) as a child, she then joined Akihabara Dear Stage in April 2015 and later joined AIKATSU☆STARS, she directly got the chance of voicing Madoka Amahane and Nina Dójima in the original Aikatsu and later charging Mahiru Kasumi and Yuzu Nikaidó in the sequel Aikatsu Stars.
Even after AIKATSU☆STARS had graduated in February 2018, she still remains in Akihabara Dear Stage.
Since then she released her first single titled "Song Flower", as well as opened her YouTube channel named "Okana World/Kana Hoshizaki" (Link to her channel:
https://www.youtube.com/channel/UCpFG7ybVUCLZdziSXpsNJnA )
お誕生日おめでとうございます、星咲花那さん。
Happy Birthday, Kana Hoshizaki.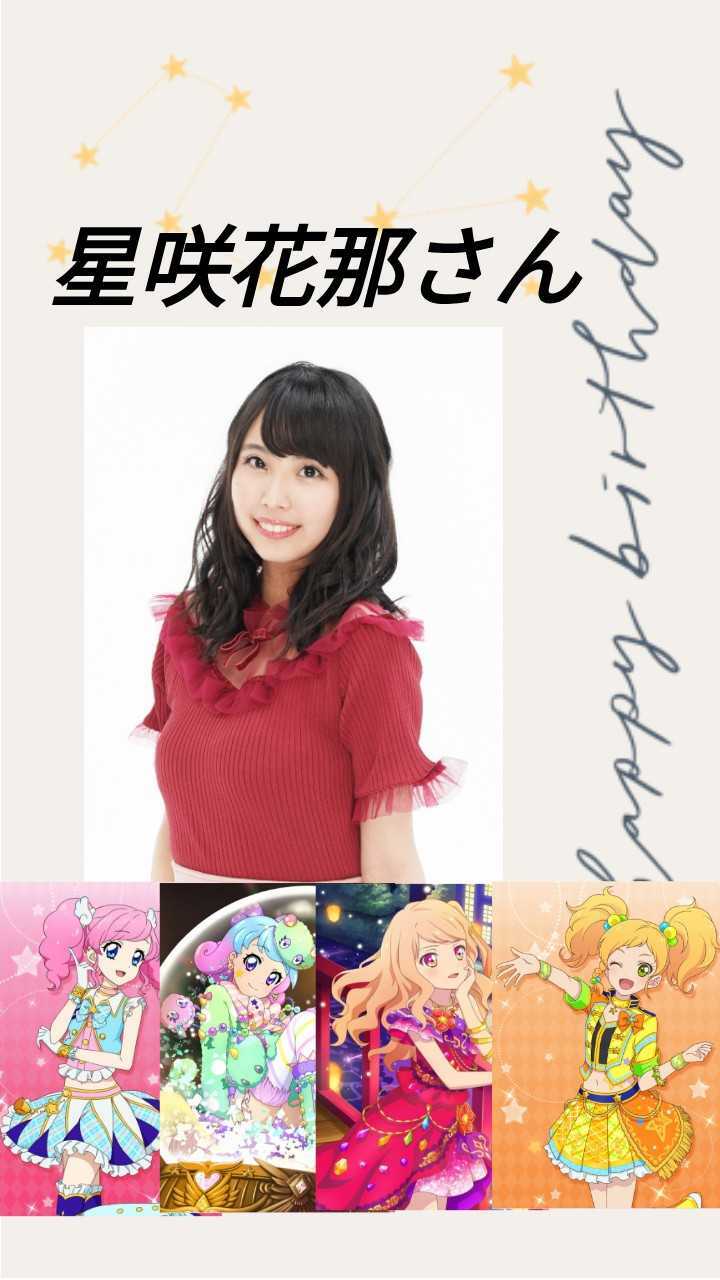 Anyway, thank you so much for everything you've done for Aikatsu, as well as for singing for Madoka and Nina in Aikatsu, Mahiru and Yuzu in Aikatsu Stars, and we wish you all the best in the future.
And let's send our gratitude for her as well on these accounts:
Twitter: https://twitter.com/hosizaki_kana
Instagram: https://www.instagram.com/hosizaki_kana/
#AIKATSUSTARSのメンバー #aikatsu #singingvoice #歌声 #アイカツ #アイカツスターズ #天羽まどか #堂島ニーナ #二階堂ゆず #香澄真昼 #kanahoshizaki #madokaamahane #ninadojima #mahirukasumi #yuzunikaido #星咲花那
Enjoy this post?

Buy gerardkhacha a coffee