Happy Birthday, Minami Takahashi-san!
The Kanagawa-born Minami Takahashi watched musicals when she was little, she watched the musical actress Harry Potter, and she wanted to be a witch. She then thought she could fulfil both dreams when she thought about her future in college, and she decided to become a voice actress.
On December 10, 2012, it was announced that she would play Kaon Udzuki, one of Star Plus One's rival team "Team Spica". In the audition, she passed when she approached the feelings of her flower sound, interweaving it with her own. Thus, Udzuki became her first major role, and she was happy when she was selected.
A year later, she also had her first major role in TV Anime, and it was none other than Sora Kazesawa from the original Aikatsu series.
On December 19, 2020, she announced that the stage name will be changed from her real name (written as 高橋未奈美) to (髙橋ミナミ) on December 20th in "A & G TRIBAL RADIO Edison", a cultural broadcast that broadcasts itself as a personality.
Although to be honest, I prefer her real name as her stage name instead. And to avoid name ambiguity with the other, unrelated Minami Takahashi (written as 高橋みなみ, a former AKB48 member), she had to let her first name written in Katakana.
お誕生日おめでとうございます、髙橋ミナミさん。
Happy Birthday, Minami Takahashi.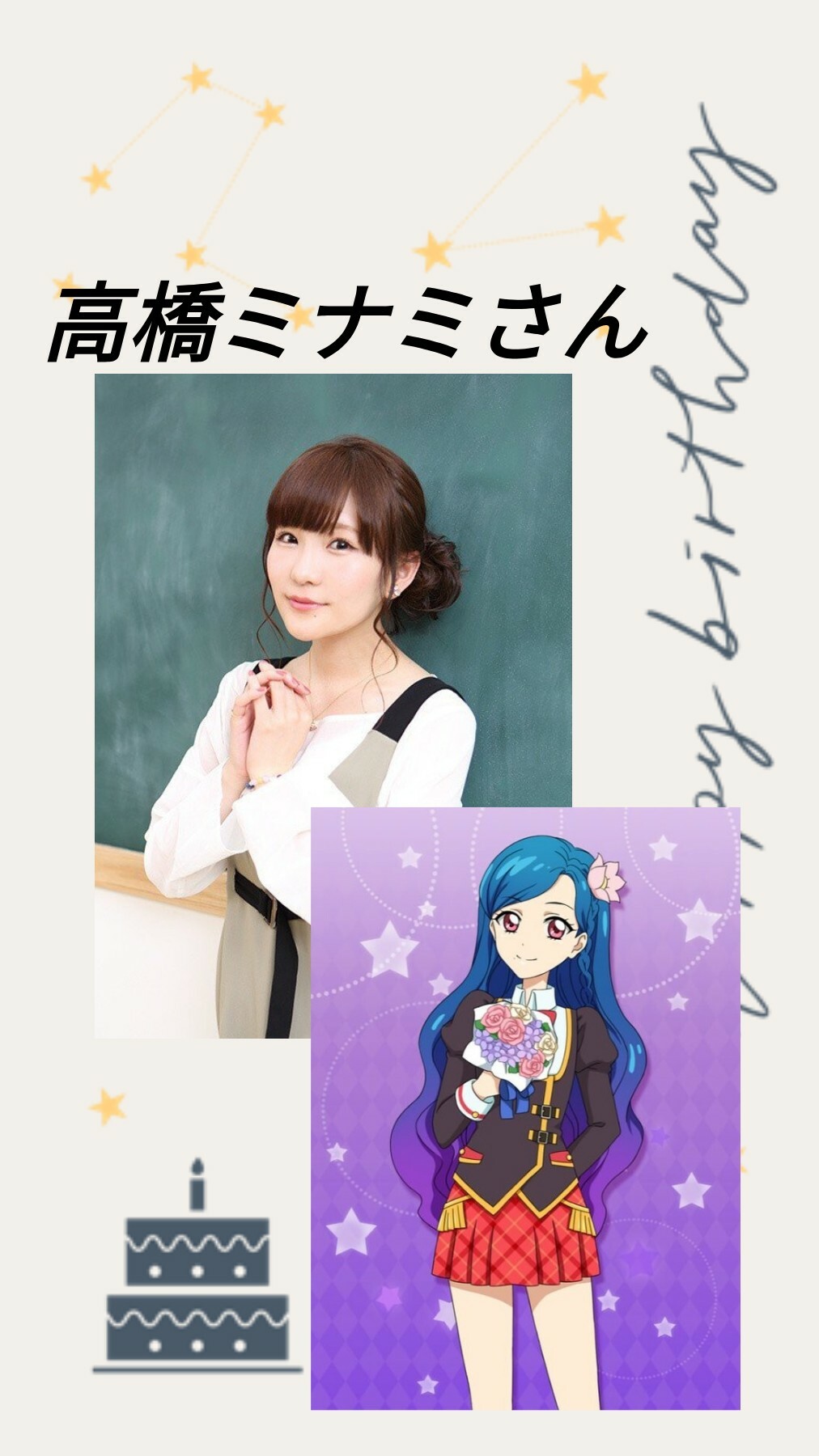 Thank you so much for everything you've done for Aikatsu, as well as for voicing Sora in Aikatsu, and we wish you all the best in the future.
And let's give her our gratitude as well at https://twitter.com/miiiiiina_cat
#aikatsu #anime #seiyuu #voiceactress #minamitakahashi #sorakazesawa #アイカツ #アニメ #声優 #髙橋ミナミ #風沢そら
Enjoy this post?

Buy gerardkhacha a coffee