Happy Birthday, Yóko Hikasa-san!
Now a veteran voice-actress, Yóko Hikasa started her career as a voice actress in 2007, voicing the minor Minamo Negishi in Sketchbook ~full color's~ in the process. But it wasn't until two years later, when she voiced her first major role, Mio Akiyama's K-ON!, that Yóko finally entered the illustrious career she didn't even expect in the first place.
Since then she voiced some of the legendary characters along the way, including Rias Gremory's High School DxD, Kyóko Kirigiri's Danganronpa, Stéphanie Dola's No Game No Life, Maria Cadenzavna Eve's Senki Zessho Symphogear, Diana Cavendish's Little Witch Academia, and many more, that otherwise won't be enough to be put here in a brief page.
Not only as a voice actress but she is also been a singer affiliated with Pony Canyon since 2013. But before that, she formed a pop music group Ro-Kyu-Bu!, with Kana Hanazawa, Yuka Iguchi, Rina Hidaka, and Yui Ogura.
Now already a married woman, she doesn't even stop for the slightest of time. And when she joined the Aikatsu series, voicing Elza Forte (a.k.a. the original Lanzhu Zhong (Love Live!), but more badass, of course) in Aikatsu Stars, and later as Hibiki Tenshó in Aikatsu Friends, it was an honor for the franchise. As for the latter, she is also affiliated as a part of BEST FRIENDS!, a group that is specifically formed for Aikatsu Friends, which for the first time, all members represent their characters in both voicing and singing.
お誕生日おめでとうございます、日笠陽子さん。
Happy Birthday, Yóko Hikasa.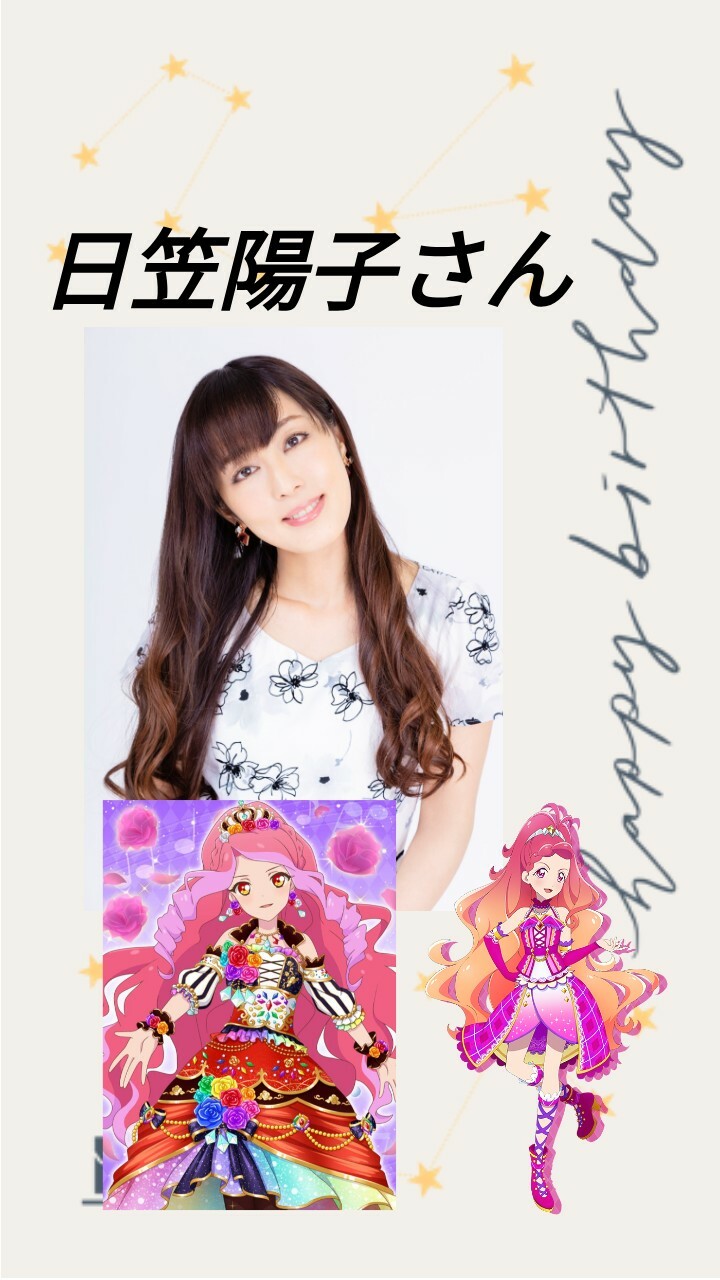 Thank you so much for everything you've done for Aikatsu, especially for voicing Elza in Aikatsu Stars and Hibiki in Aikatsu Friends, and we wish you all the best in the future.
#アイカツ #アイカツフレンズ #アイカツスターズ #アニメ #声優 #日笠陽子 #エルザフォルテ #天翔ひびき #aikatsu #aikatsustars #aikatsufriends #anime #seiyuu #voiceactress #yokohikasa #elzaforte #hibikitensho
Enjoy this post?

Buy gerardkhacha a coffee