Mission: Wellbeing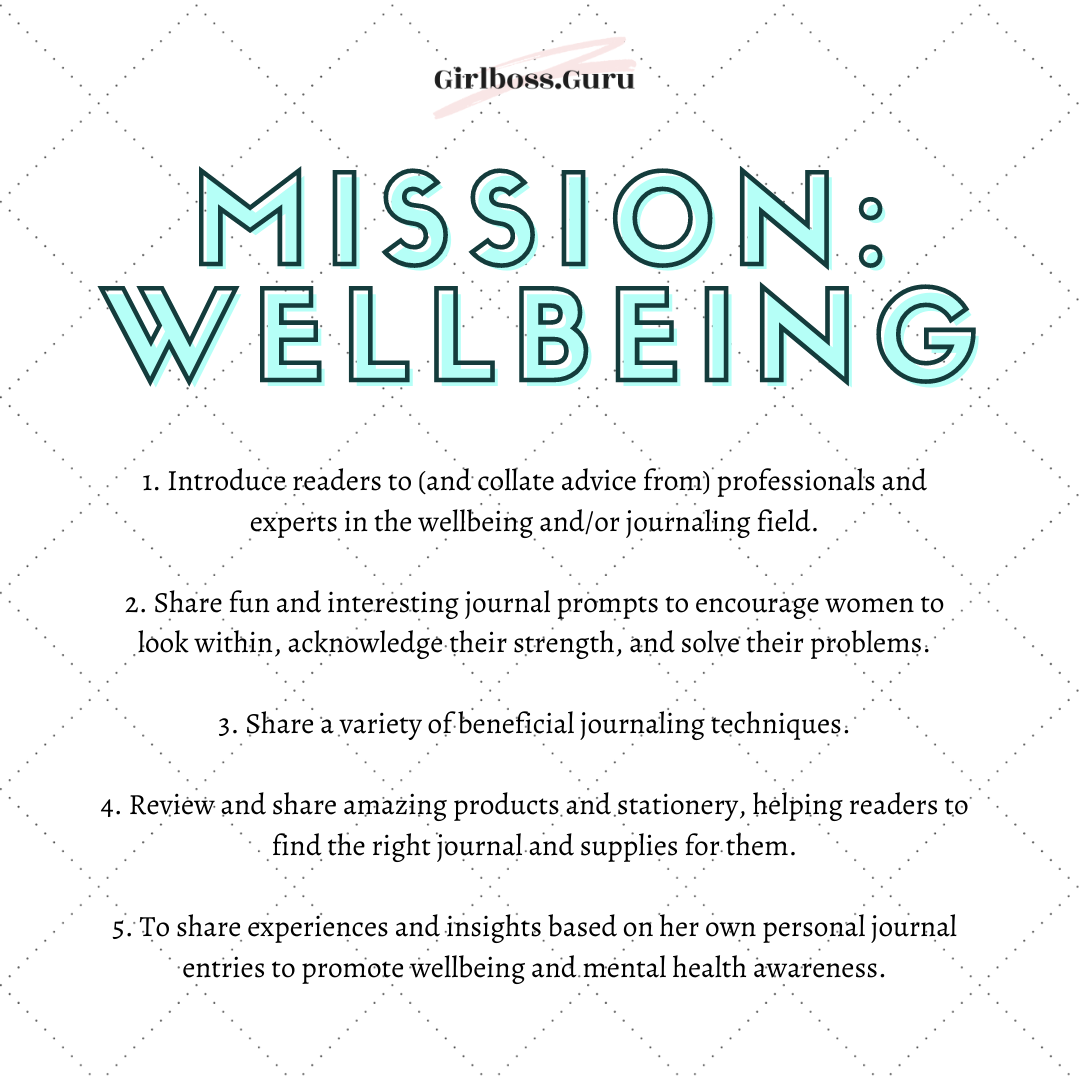 The Girlboss.Guru platform aims to:
1. Introduce readers to (and collate advice from) professionals and experts in the wellbeing and/or journaling field.
2. Share fun and interesting journal prompts to encourage women to look within, acknowledge their strength, and solve their problems.
3. Share a variety of beneficial journaling techniques.
4. Review and share amazing products and stationery, helping readers to find the right journal and supplies for them.
5. To share experiences and insights based on her own personal journal entries to promote wellbeing and mental health awareness.
Enjoy this post?

Buy Girlboss.Guru a coffee