Riding The Scottish John Muir Way - "Whit's fur ye'll no go by ye"
As you are reading this... assuming you are reading it as soon as it is published. We are driving north up to Scotland, to ride The John Muir Way
I organised a gravel coast to coast ride on the John Muir Way. Riding from Helensburgh to Dunbar over two days. Everything was going well apart from not having a driver for the minibus. So guess who is now driving? Correct I am the driver which also means I am not doing the ride.
Initially I was very disappointed after having already completed the English coast to coast on the Reivers Route and last year doing the Trans Cambrian Way across Wales. The only one left to do is the Scottish C2C. But as the Scottish say Whit's fur ye'll no go by ye" which means " What ever will be, will be"
Anyway this is what happens when you are the organiser, so my focus is to ensure the 8 guys who are riding it all have a great adventure.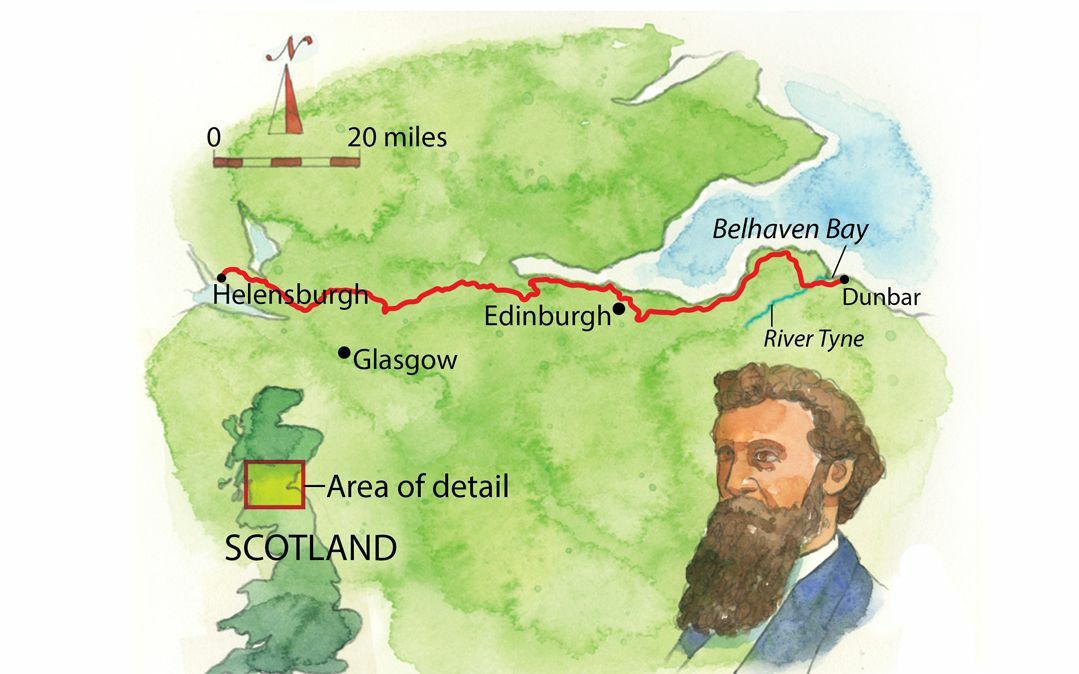 My role with the minibus is not to be a support driver but to simply get them started at the right time and be there when they need picking up.
So the plan is to drive up to Falkirk tomorrow (Friday 16/09/22) and get sorted. Then Saturday morning I will drive the 8 riders over to Helensburgh so they can start to ride back from 8am. I will then take myself up to Aberfoyle or Gravelfoyle as it is known and spend the day around Aberfoyle. I will be filming my ride so watch out for that video sometime next week.
Later in the day I will be meeting the guys about 10 miles to the East of Falkirk which is where they will end their day one ride. Depending on the time they finish, maybe a bit of sightseeing or straight back to the B&B to rest.
Then Sunday I will drop them off Saturdays end point so they can continue the ride. I will drive over to Dunbar and start to ride the John Muir Way back towards them (maybe another video right there). Once we meet up I will turn 180° and ride back to Dunbar with them.
Once everyone has been fed and watered we will drive back to Staffordshire and close another epic adventure.
Enjoy this post?

Buy The Gravel Diary a coffee