Dear Trade Ideas Members,
I have couple of Cryptos potential trade ideas
(1) Bitcoin ($BTCUSDT):
Dual MACD Strategy
Entry @ $46220
Stop loss will be placed below the days low if/when the daily MACD turns negative. Weekly Chart (below) shows MACD turning positive now, while the daily chart (not shown) is also having positive MACD. This is an entry signal. When daily MACD turns negative, I'll place stop loss below the low of that day's candle.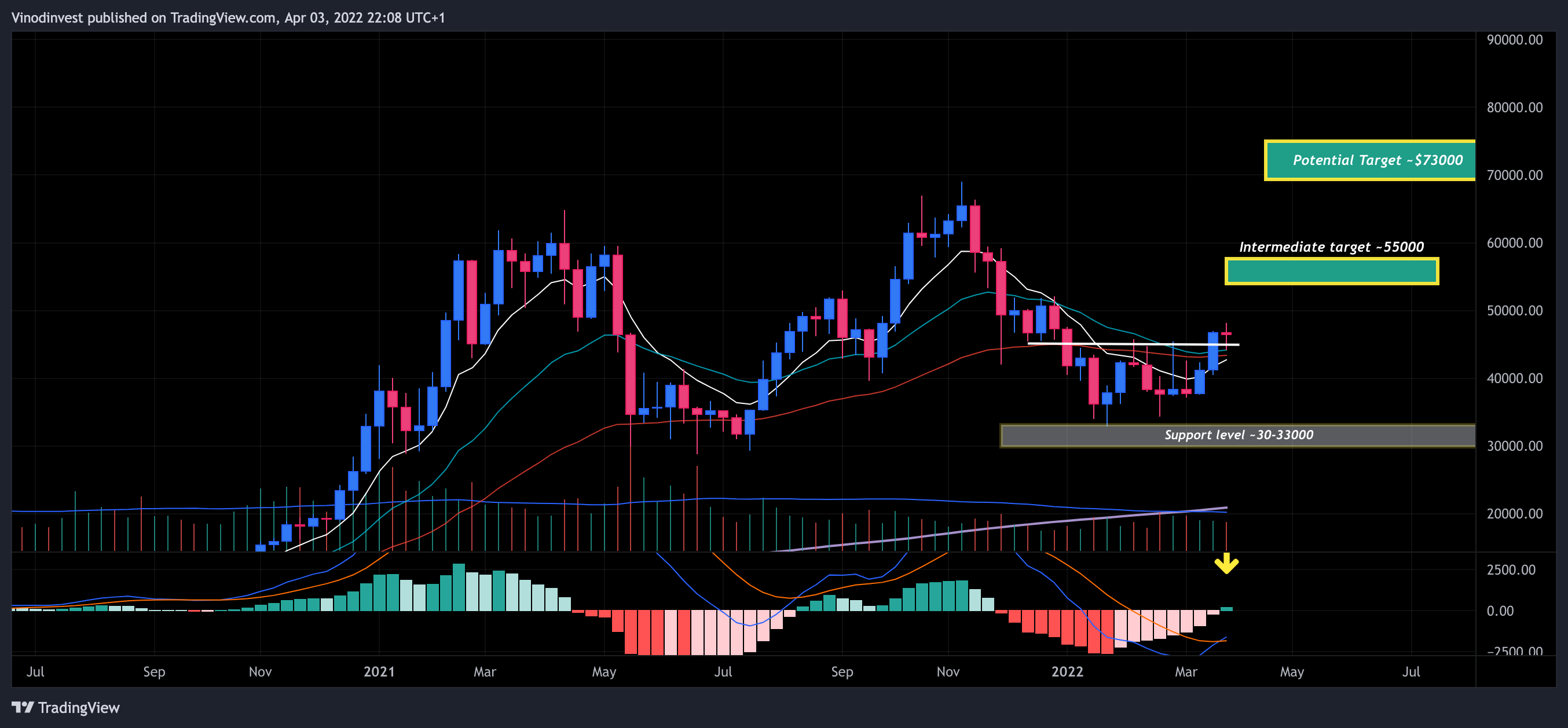 (2) Holo Coin ($HOTUSDT):
Bull flag pattern on contracting volume.
Entry Price (EP): $0.006701
Stop Loss (SL) : $0.0062 (7.46% SL)
Potential target (PT) price (200 day SMA): $0.007874 (17.5% potential profit)
R:R = 2.34:1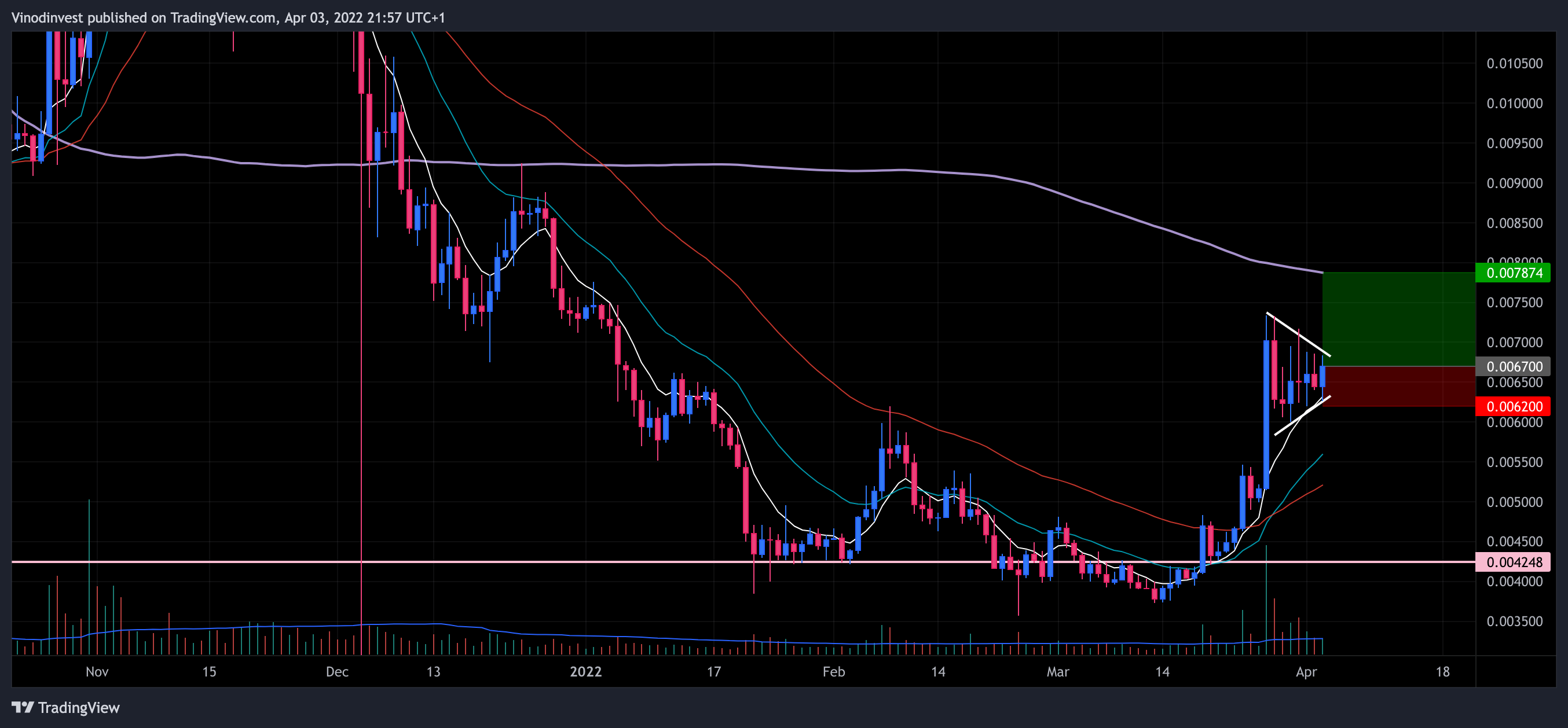 (3) Cardano ($ADSUSDT):
Bull flag pattern on contracting volume.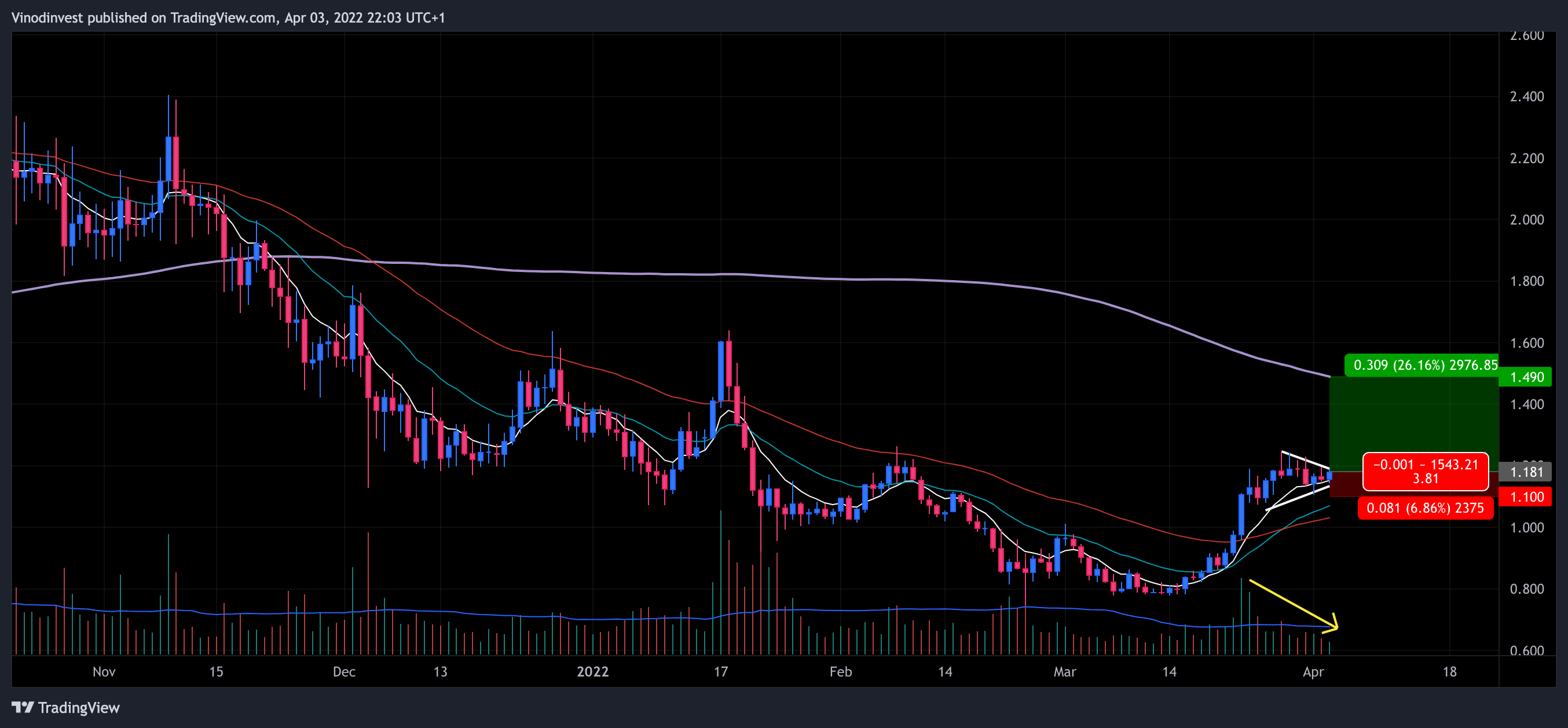 Entry: $1.18
SL: $1.1 (6.86%)
PT: $1.49 (26.16%) around 200 dSMA.
R:R = 3.8:1
Happy Learning and Successful Investing.
---
Disclaimer: This material is intended for educational purposes only, and is not recommendations to buy or sell any financial instruments or products. Do your own due diligence and make your own decision. The value of your investments can rise as well as fall. Capital is at risk when investing in any financial products. You could get back less than you invested. Past performance may not be indicative of future results.