Cloud companies has been on a rip off rally in 2020. Cloud adoption, although has been taking place in the last few years, it is arguably considered to be still in early stages.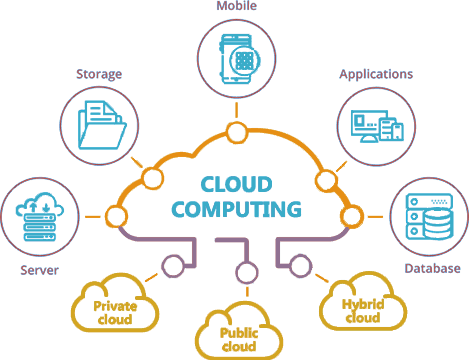 This is great news for cloud computing business with recurring subscription model. Numerous companies in cloud computing area in my watchlist and portfolio are exploding with high revenue and earnings growth and the trend in their favour. World was moving towards cloud business model anyways, but the corona virus lockdown has only accelerated it due to need for work from home culture. Remote connectivity, cloud security and 'Work from Anywhere' is the flavour of the year, more likely to be the next few years.
Market makers knew this and they pounced on such companies and the stock price has gone up 100%, 200% and in many cases 300 - 500%, just in the year 2020 (the year hasn't ended yet!)
There is a good possibility that many of these stocks, although great companies with fantastic revenue & earnings, will consolidate or pull back in the near future.
There are numerous high quality, companies in cloud computing business. Capitalising on the market trend to move towards cloud business model is a shrewd move to benefit from this market tailwind. Just make sure you have the investment time horizon clear in your mind, and look for a good entry point if you decide to hop onboard to invest in a cloud company. You may have found a great company, but great companies can have bad period of stock performances too. It rarely matters if you plan to invest in them for 5 year or longer. Nevertheless, it does help with your emotional capital to get in at an opportune time when the stock chart breaks out of a consolidation period.
One of the stocks on my radar has just broke out of three & a half month consolidation period just this last week ended 18th December 2020.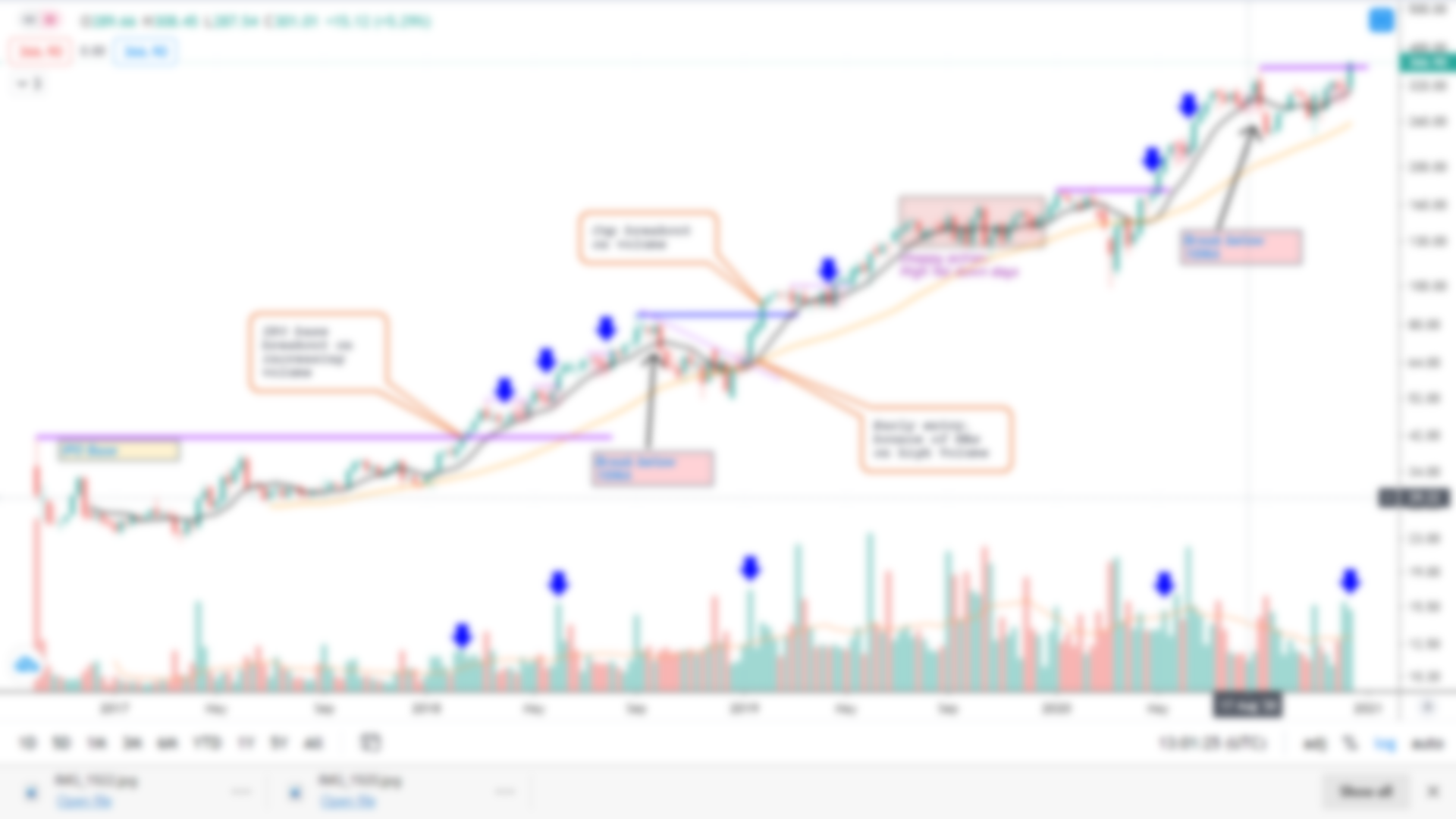 This company helps other companies save cost through their cloud business model. Companies with such 'Win-Win model' is always a great one to invest in to Grow Wealth.
This company broke out of this IPO base in 2018 and it has never looked back since. It has moved, from the point of IPO breakout, nearly 900% in a little under 3years.
I do not think it is too late to own this stock. I don't believe that it will return another 900% in 3 years again, but should certainly benefit from the cloud business trend. I expect this company will continue to reward smart investors over the next few years. I have previously traded this a few times. Now I have added it to my short list of stocks to be considered for my long term investment portfolio.
Today, I am letting the Members of GrowWealth have this opportunity first, before I add it to my own portfolio, to get to know this company and the exclusive annotated stock chart so they could decide their trade plans.
Welcome Onboard.