New Book Available on Amazon!
A Hundred and a Few Haiku More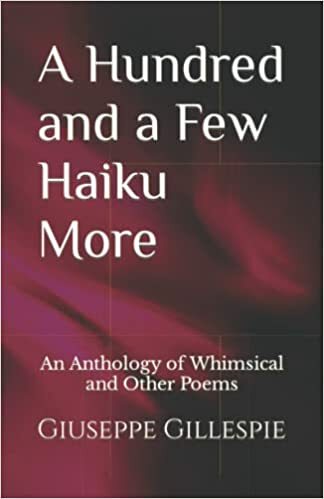 Another curated collection of Haiku from self-proclaimed bite sized prose addict Giuseppe Gillespie.

Featuring quipsome conundrums, witty wordplay, saturated satire, and intrepid takes on morose subject matter all split into five categories of Haiku: whimsical, nature, dark, people, and cryptic. Each of these categories are crammed full of Haiku to read at your pleasure and some may even provide a morsel of inspiration for the soul.
Enjoy this post?

Buy guigillespie a book