Our tiny floating home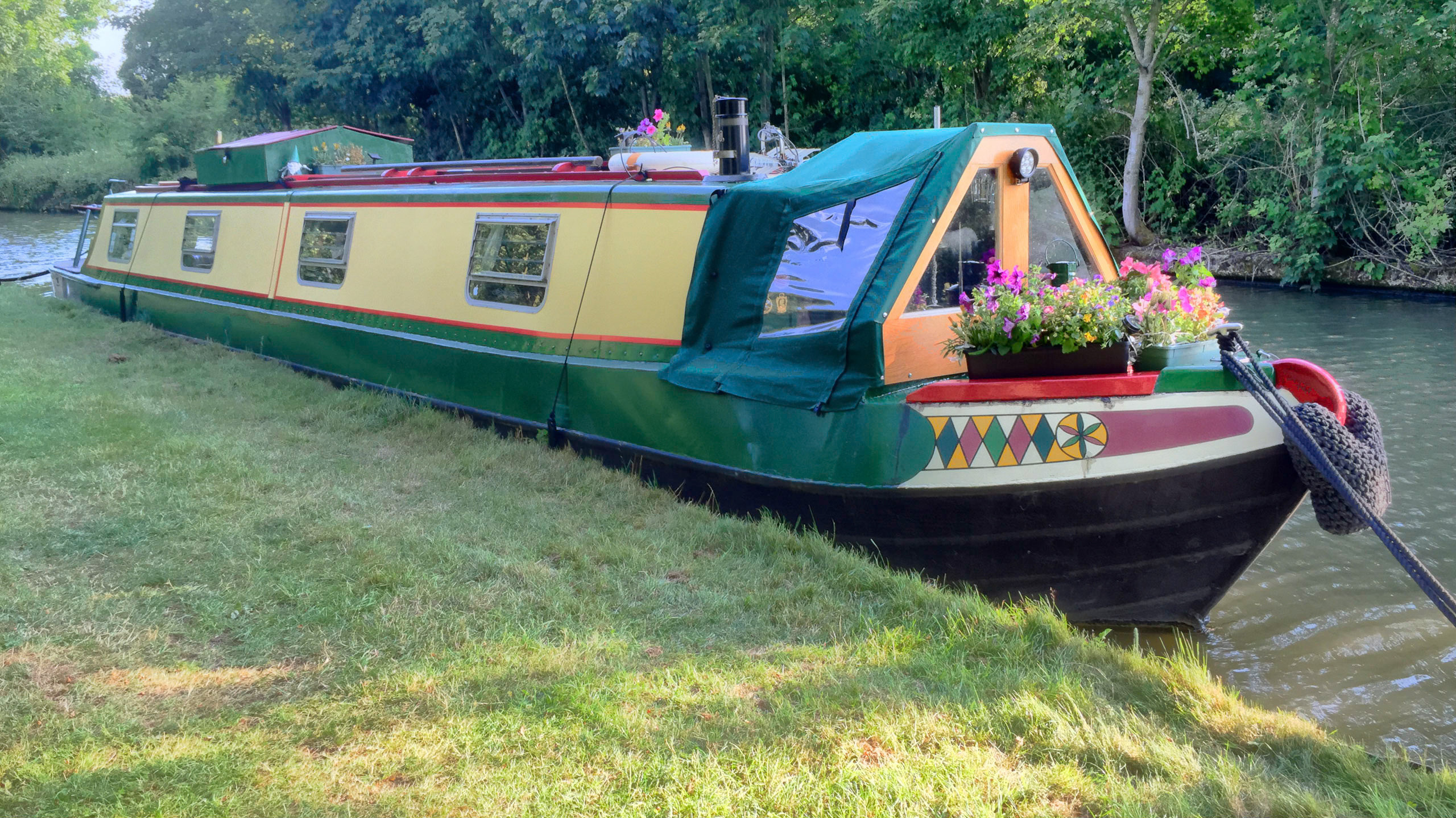 When we were looking to buy a narrowboat my only real stipulation was that she was to have an old engine, a proper chug chug, not a silent whine. I was not too bothered about how shiny she would look as I like fiddling with things, I just wanted a cosy home away from home that sounded cool and was structurally sound. Hannah the Narrowboat fitted the criteria perfectly.
Hannah was born in 1975 built by Rugby Boats and is propelled by an awesome 1956 Lister SR3 diesel engine which, whilst not being the most environmentally friendly engine, makes a lovely chug chug noise! Yes, she smokes a bit and yes she won't win any prizes at a boat show. However, Hannah the Narrowboat is our 45ft cosy home now and we love her to death.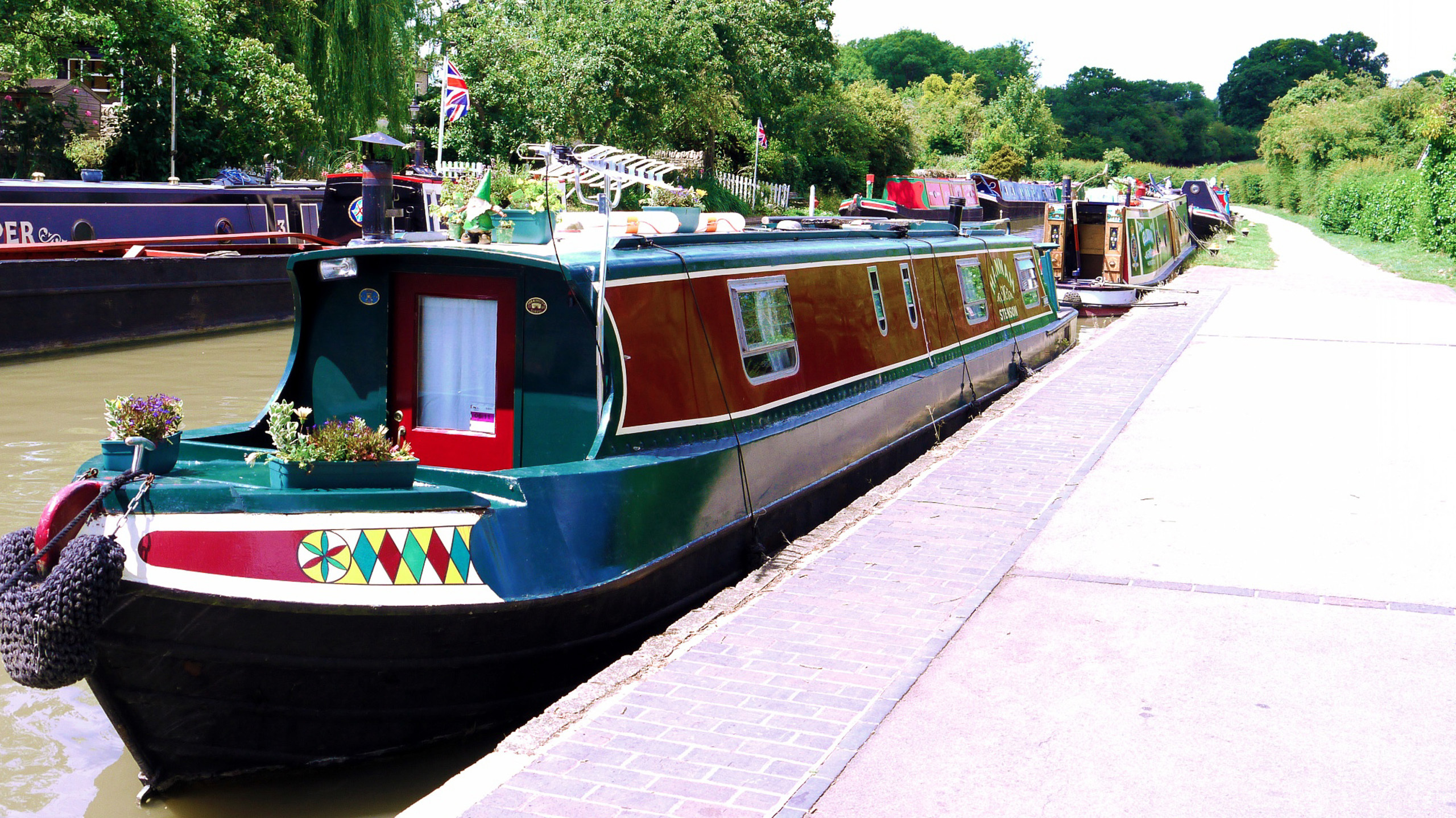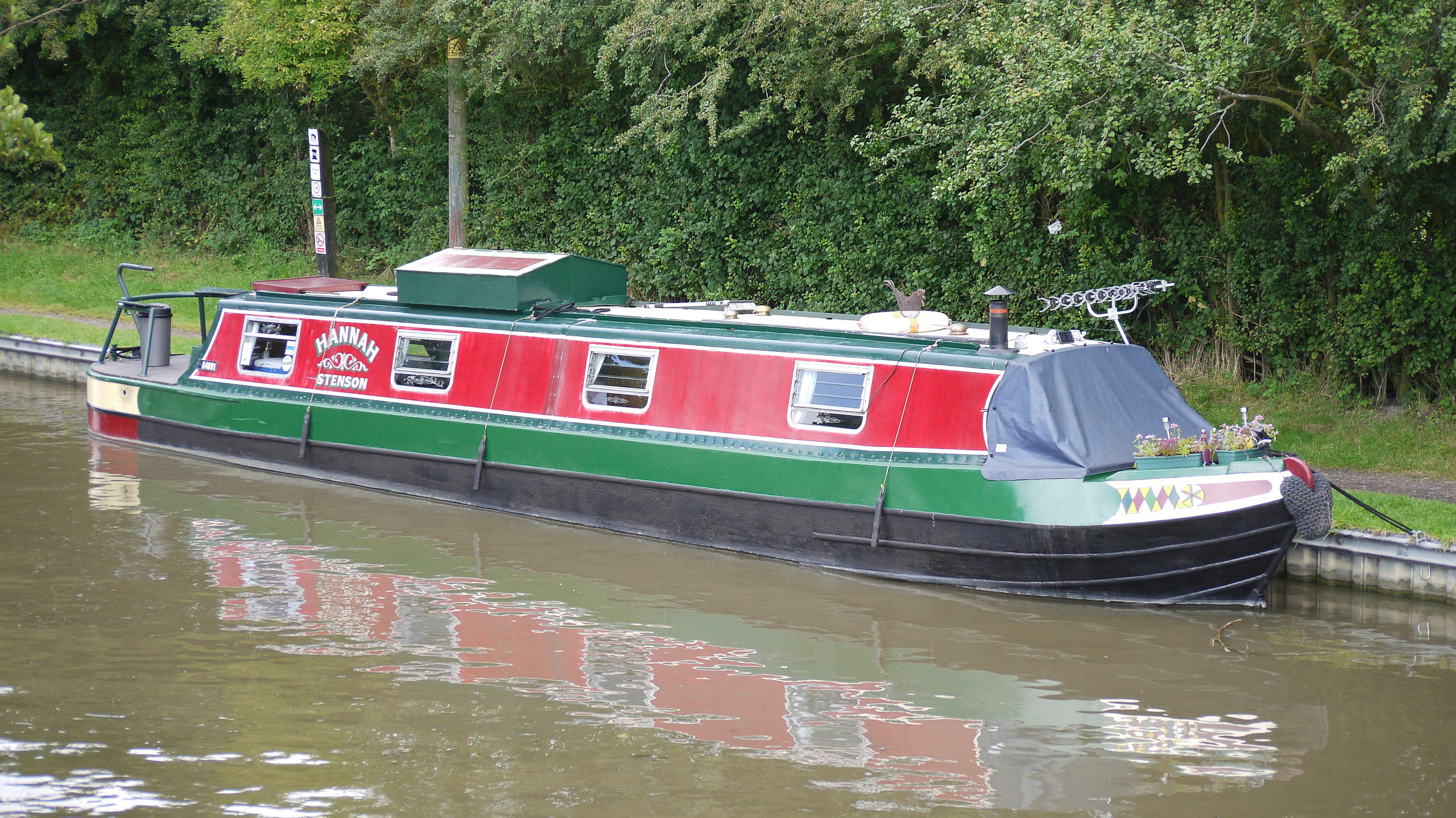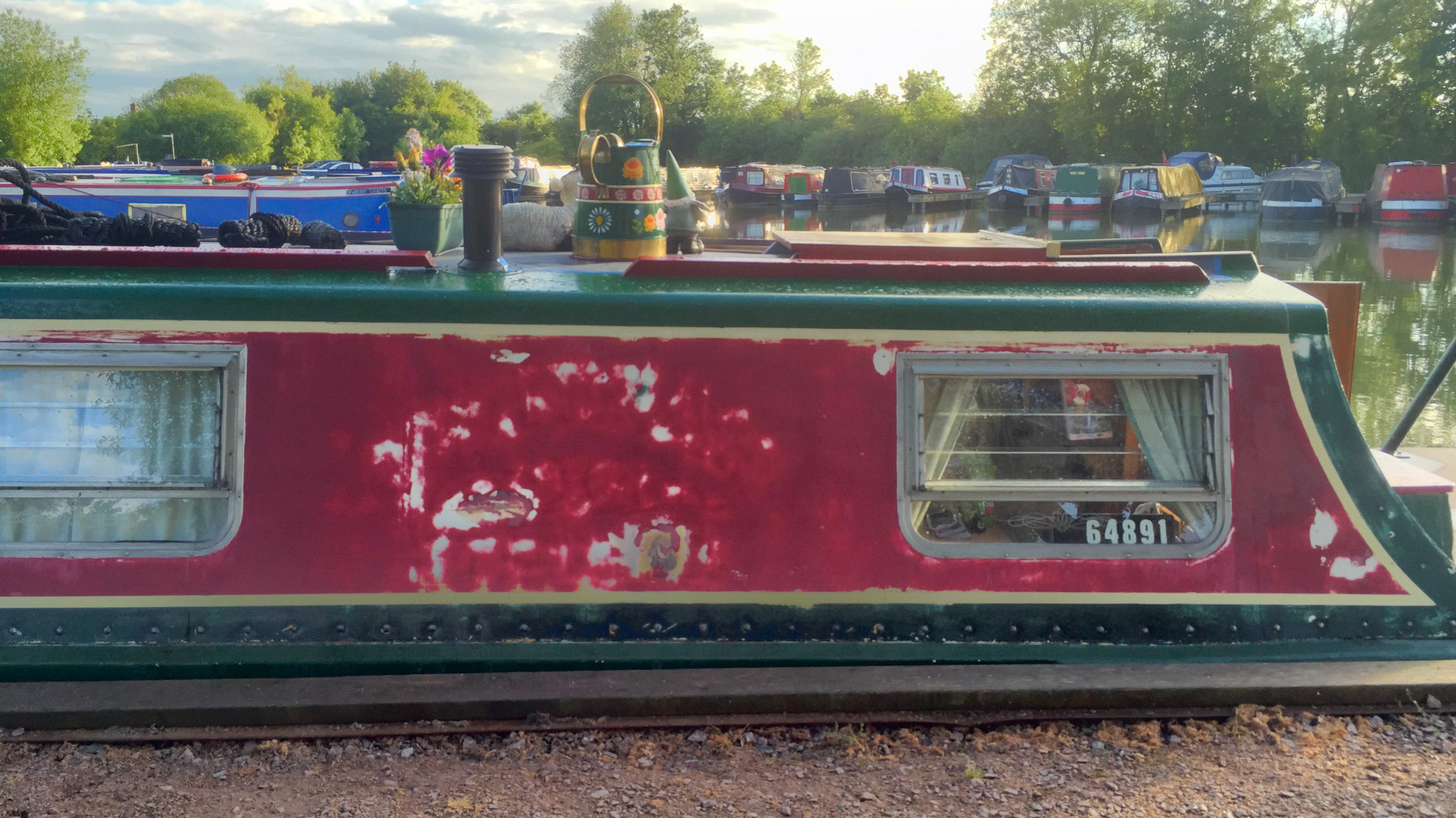 Whilst Hannah has a few battle scars we have done quite a lot to the interior to make her feel a bit more comfortable, cosy and homely. In fact, Hannah is now pretty well appointed with modern features such as unlimited wifi, an eco-toilet, inverter, solar panels, new bow floor, a new external paint job in 2015 which we did ourselves, a complete refit of the lounge seating which now looks so much more modern and much more. However, the most ambitious project we have carried out so far is the addition of our cratch.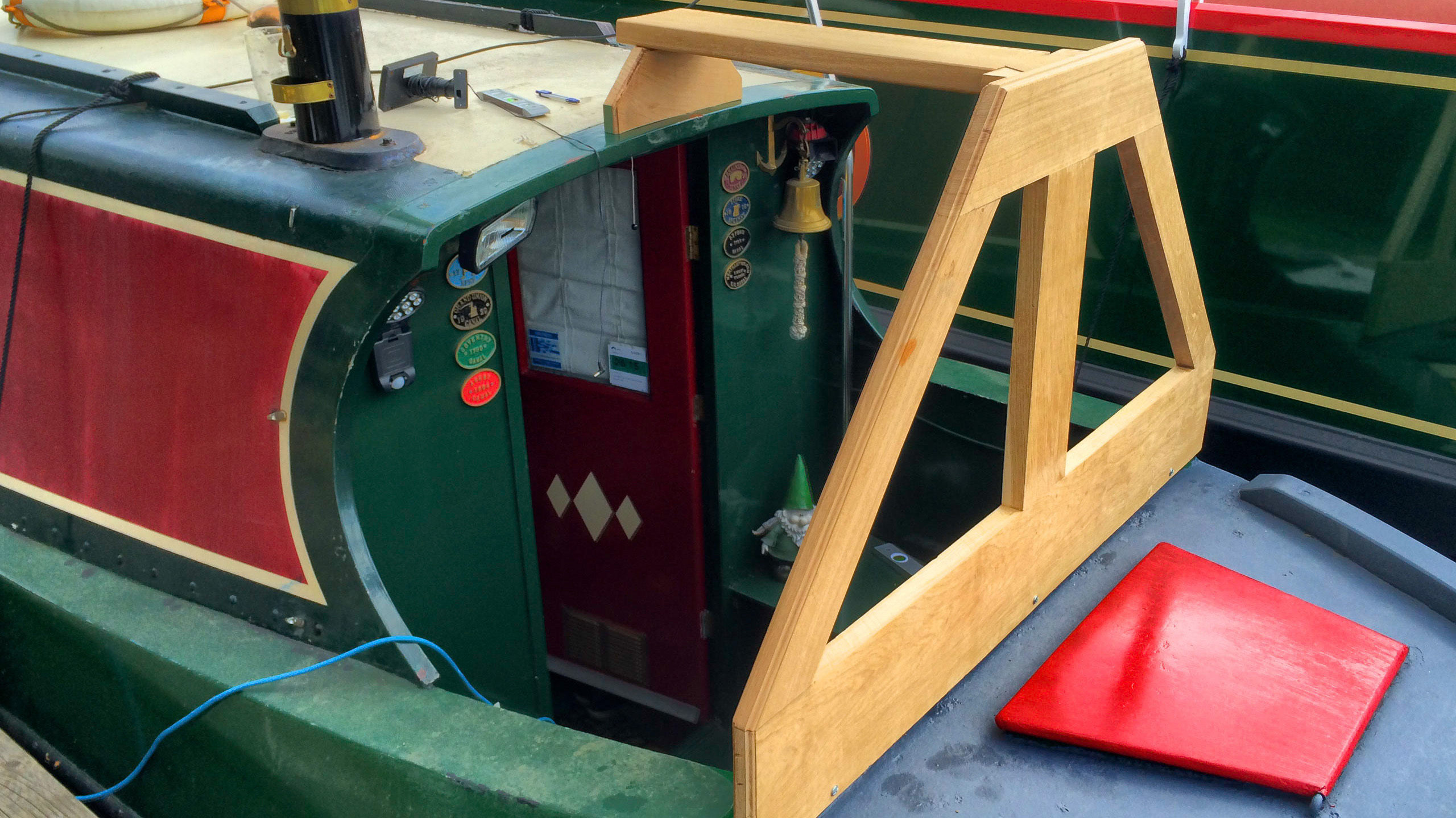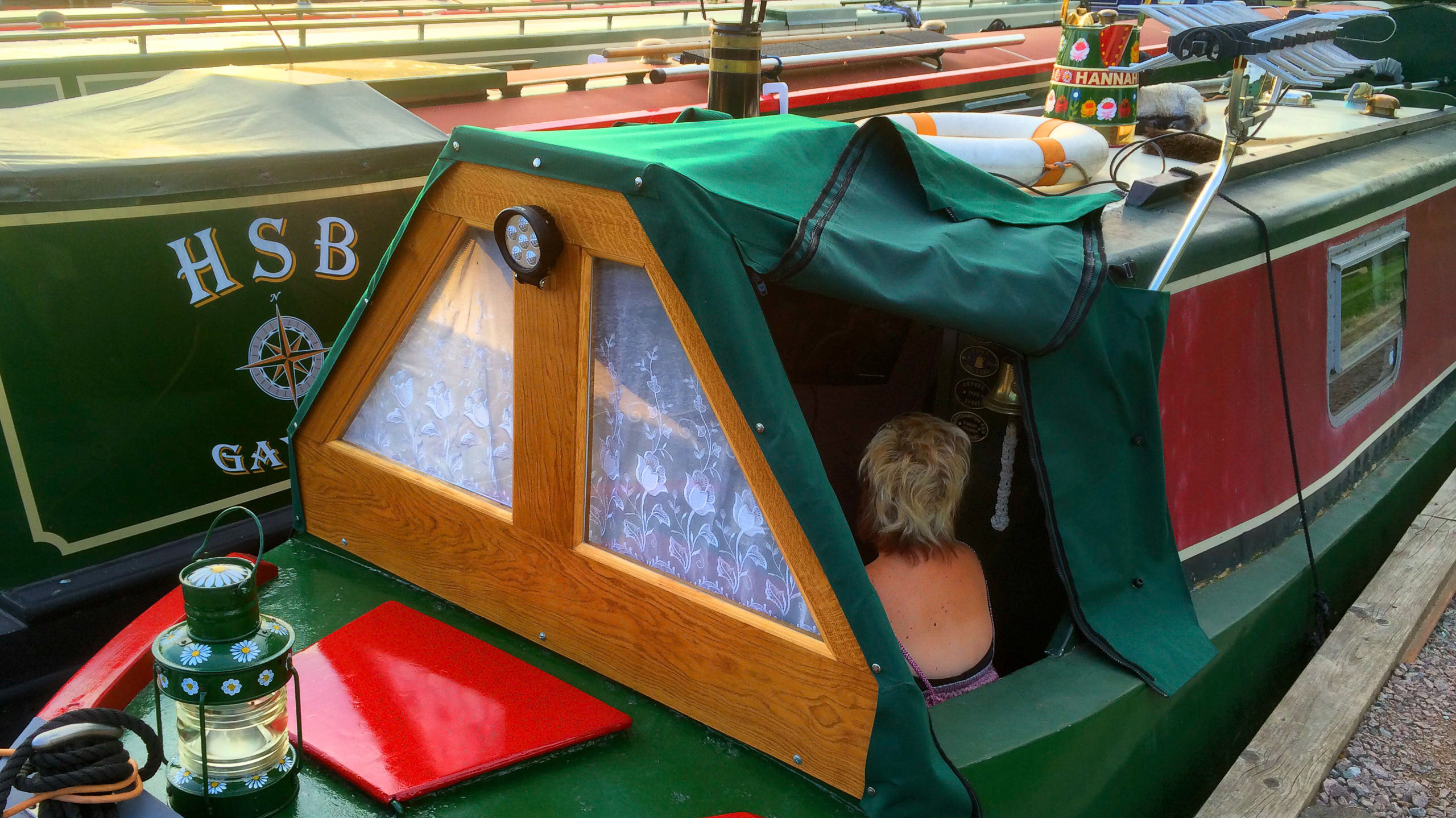 When we bought Hannah she had an open front end where we could sit outside at the pointy end in nice weather but the area was rendered pretty useless in the rain. We decided that it would be a great idea to get a cratch board and cratch cover made, then I thought why not have a go at building it ourselves from real oak! Although I have very little professional experience in carpentry I learned lots from the internet and gave it a go. Whilst I was responsible for the woodwork and structural issues, the lady of the boat, Lee, was responsible for making the covers.
When we look at it now we can be bloody proud of what we achieved as it is fantastic and a wonderful area of the boat, no matter what the weather, to enjoy a bacon butty whilst watching the world go by or of course the obligatory beer o' clocks and livestreams from the cratch!
In 2020 we decided that the bathroom needed some attention as it was pretty aged and scruffy to be honest. Lee has to take all the credit for this renovation and I think she did a rather splendid job!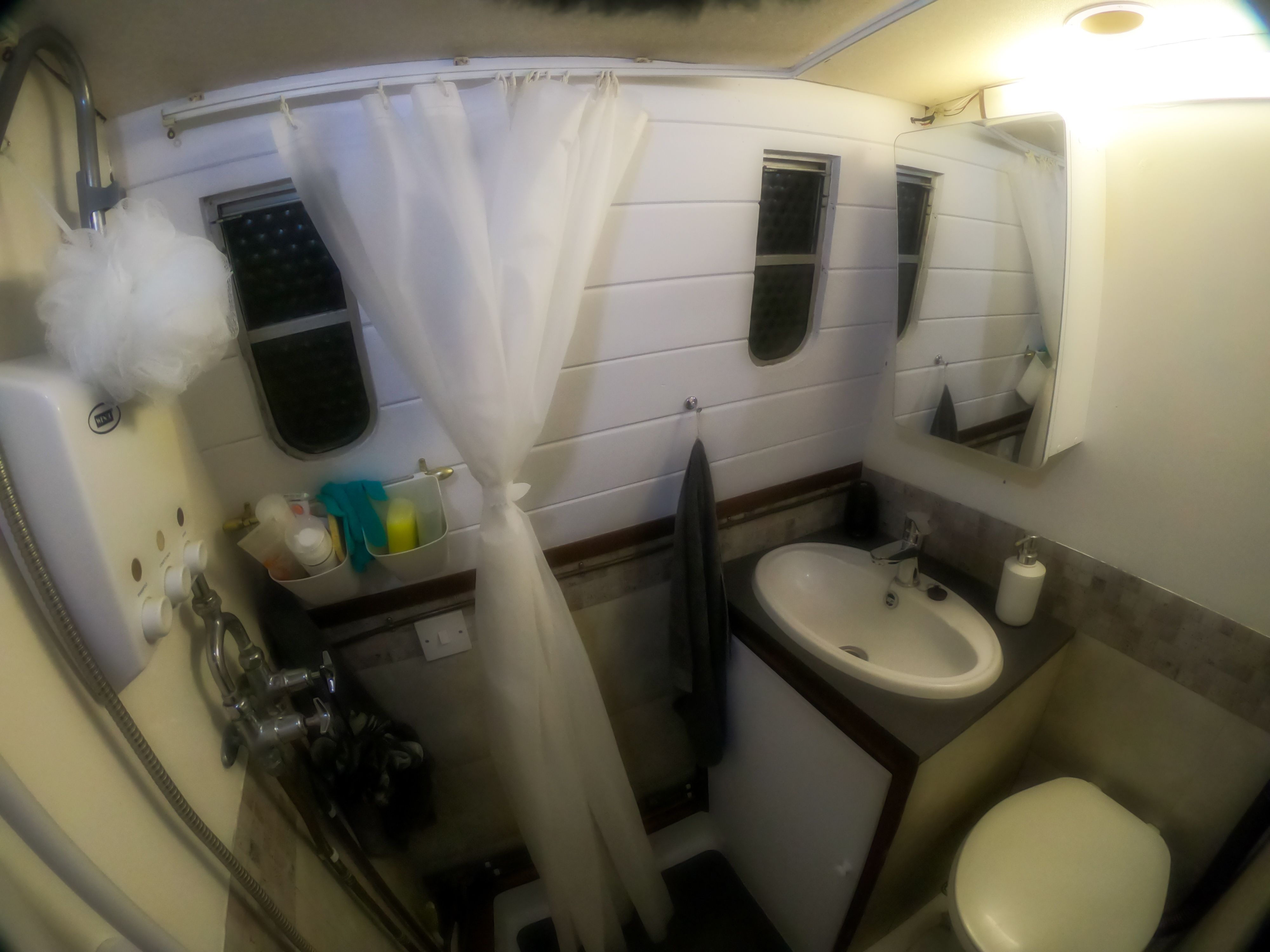 In May 2018 we decided to move aboard Hannah the Narrowboat permanently which turned out to be perhaps the best decision of our lives. At the time it was never about money or anything like that, it was a change of lifestyle we needed away from the rat race and away from what I would politely call the deterioration of our home town Luton. It was both a difficult and wonderful decision to make as on one hand our daughter and my mum lived very close to us and leaving them felt odd but on the other hand we were spending so much time aboard Hannah anyway she was pretty much a home away from home already so all we really had to do was find homes for all our bits and bobs (much of which has been put into storage in Northampton).
It turns out that I truly believe there was some kind of Karma at work here as the lockdowns came a year or so later and we could not have been in a better place both for our mental health and our finances. The lockdown cost us dearly, and I really do mean dearly with both of us losing our businesses and thus our incomes. We are both self employed and got not 1p of government help. If we had remained in Luton we would not have been able to survive financially so I shudder to think what may have happened. Hopefully that's pretty much all behind us now and we can look forward to rebuilding our businesses as well as getting out on the cut!
As I write this Hannah has been a bit neglected due to the reasons above but last year (2021) we were able to get the rear cruiser stern rebuild and redesigned and it's awesome! The pics below show the state she was in to how she is now.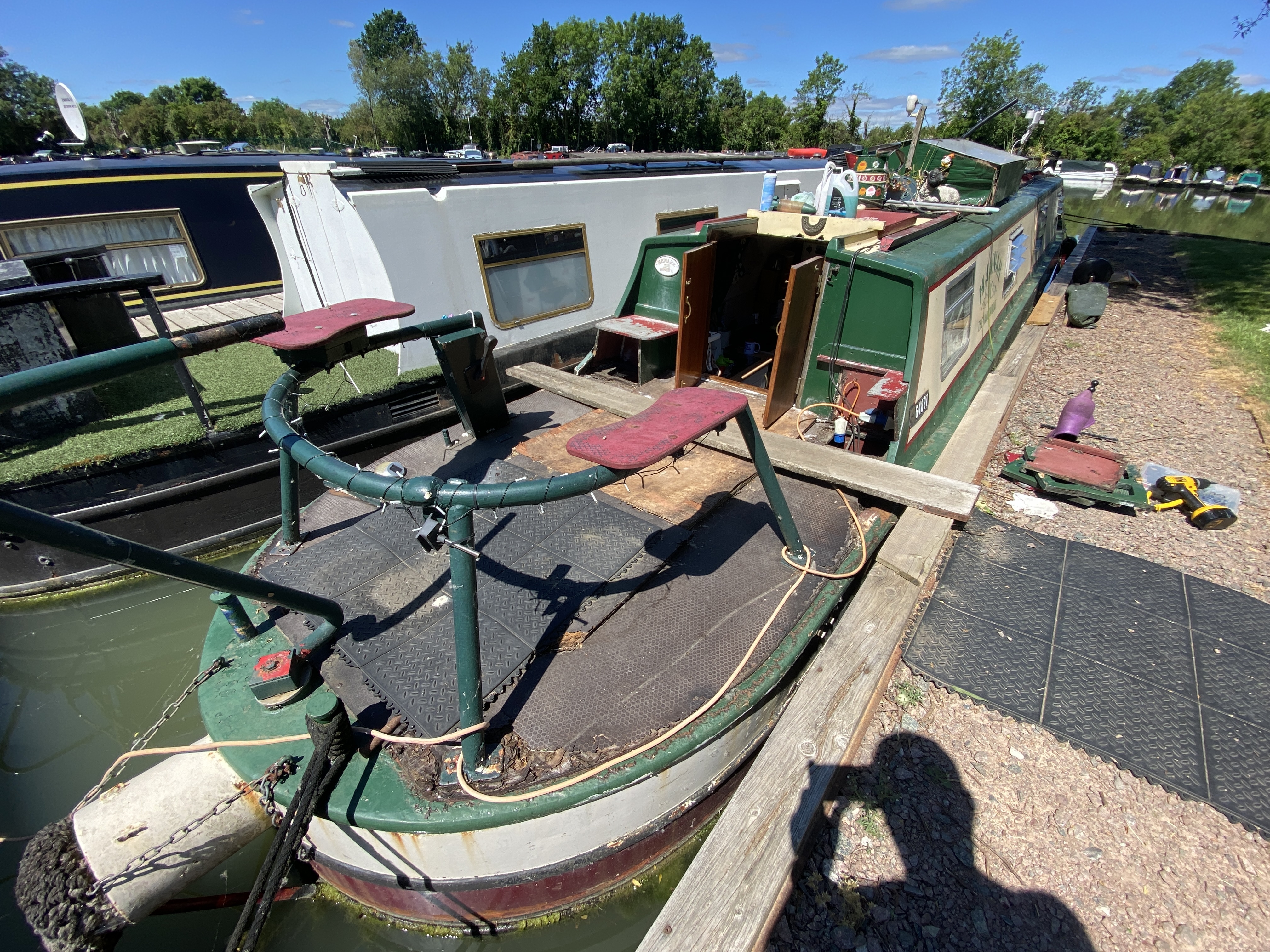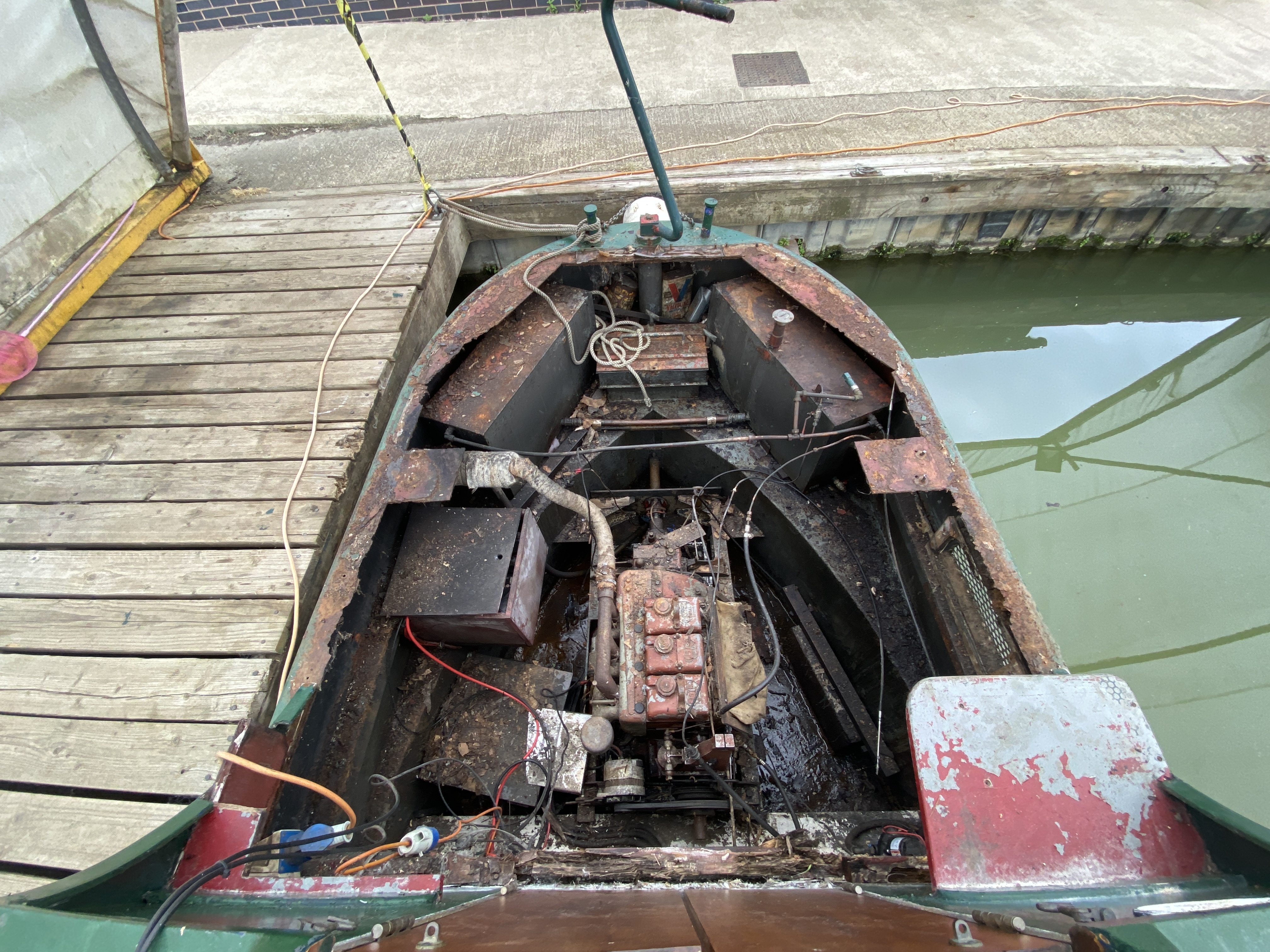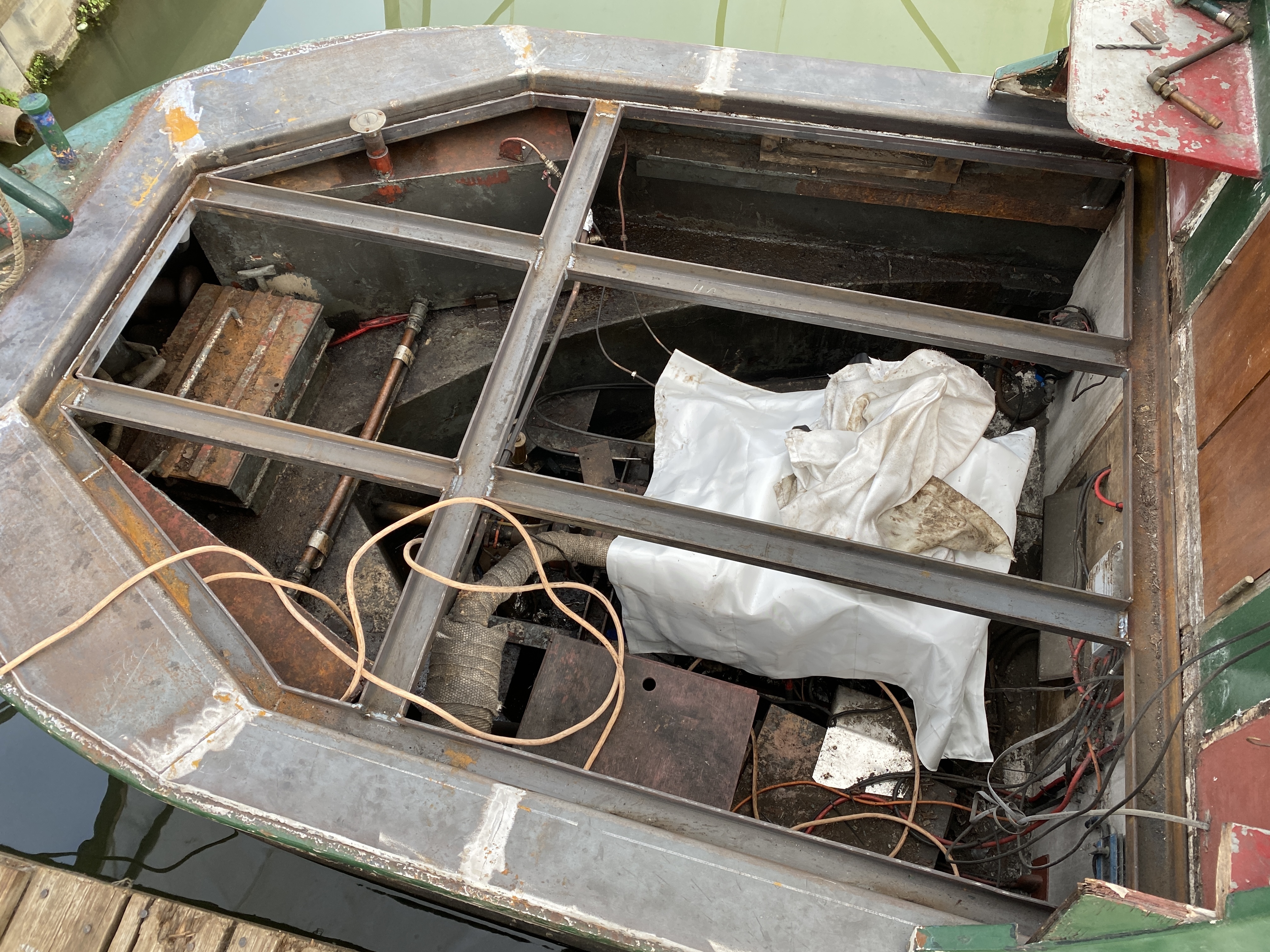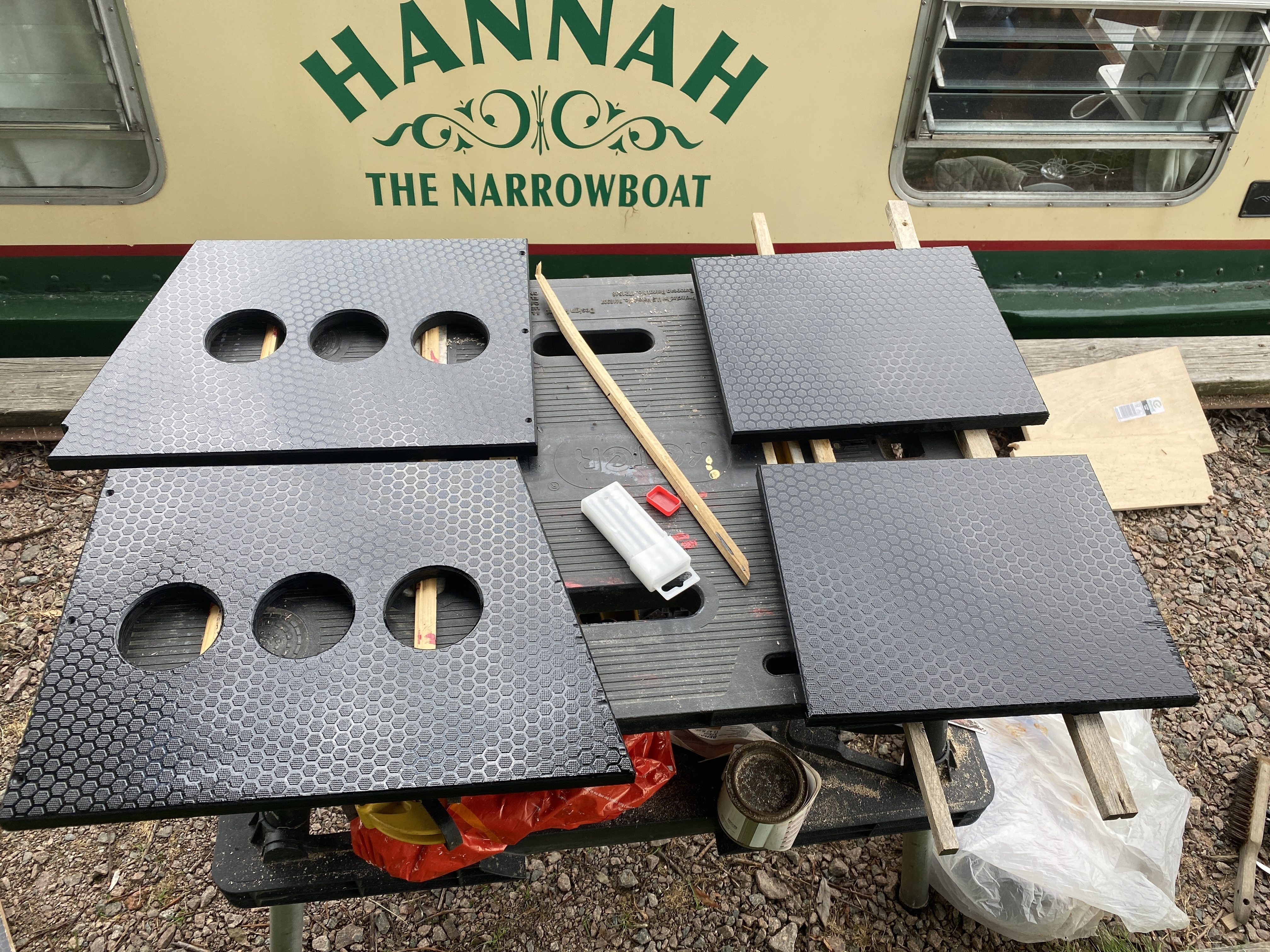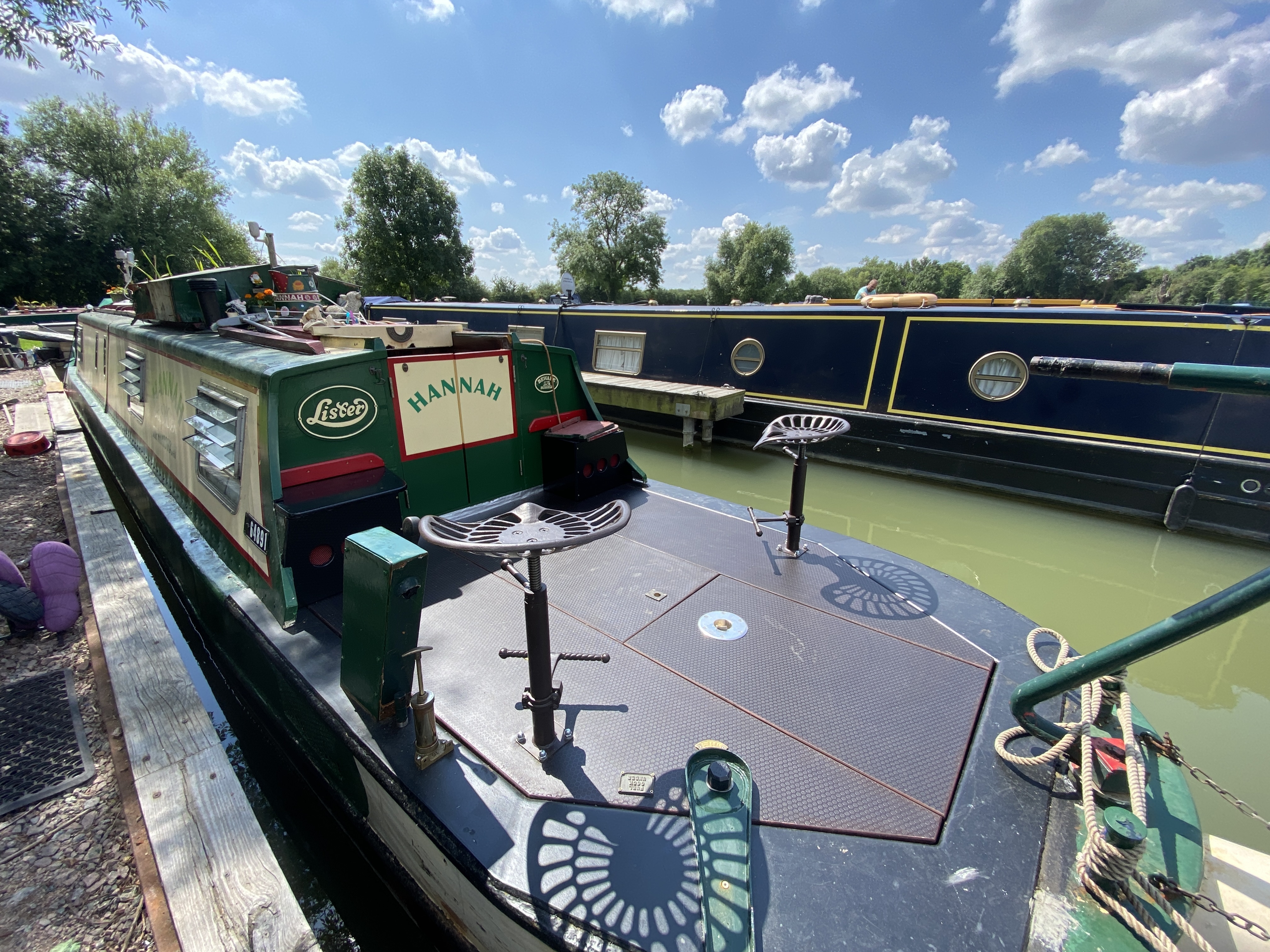 As you can see, it's quite a transformation and we were even able to get out on the cut a few times before the winter months. Being able to have the table up on the back deck was a revelation as we could sit our there with a beer or three and watch the boats chugging along the canal long into the evenings. Really looking forward to the 2022 season now and hopefully doing a lot more cruising!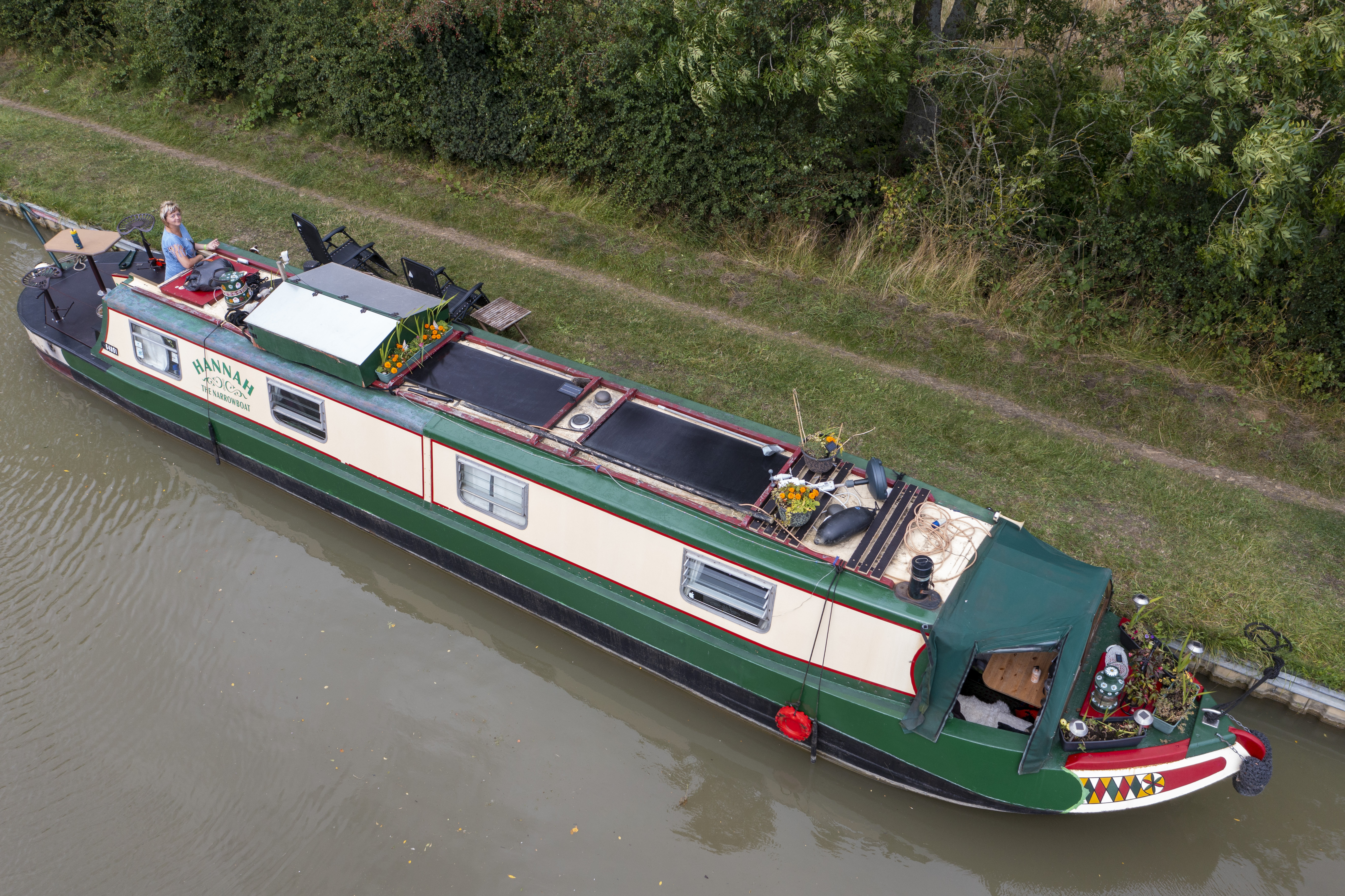 The next big job is repainting the roof and the remaking the roof box as you can see from the photo above they are in dire need of some renovation which we will do as soon as we get some reliable weather (if that's even a thing in the UK!). There are other little bits and bobs that need sorting but nothing that will stop us taking her out and about more in 2022 and of course getting some lovely footage for our vlogs.
Enjoy this post?

Buy Hannah the Narrowboat & The Vlog Couple a beer