Commotion in the Ocean Concert with Jo Ruxton
On 31 August 2020, at 15:00 BST, we are streaming a very exciting interactive, family-concert performance of Giles Andreae's set of poems Commotion in the Ocean. But this is no ordinary reading of these poems ...
During lockdown #plasticpollution has once again surged, with even 'disposable facemasks' causing a problem. As we are, once again, only streaming our concert rather than performing live because of COVID-19, it seemed appropriate to put a plastic environmental spin on the concert and we therefore also address in a child friendly manner the 'commotion in the ocean' which plastic has caused and is going to continue causing for the foreseeable future.
We are honoured to have been working alongside Jo Ruxton, producer of A Blue Planet and A Plastic Ocean, and founder of Plastic Oceans UK and she is indeed our very own guest performer!
We hope that you can join us for 35 minutes out of your bank holiday weekend to enjoy some wonderful music and poetry and to help educate our children about the problems of plastic.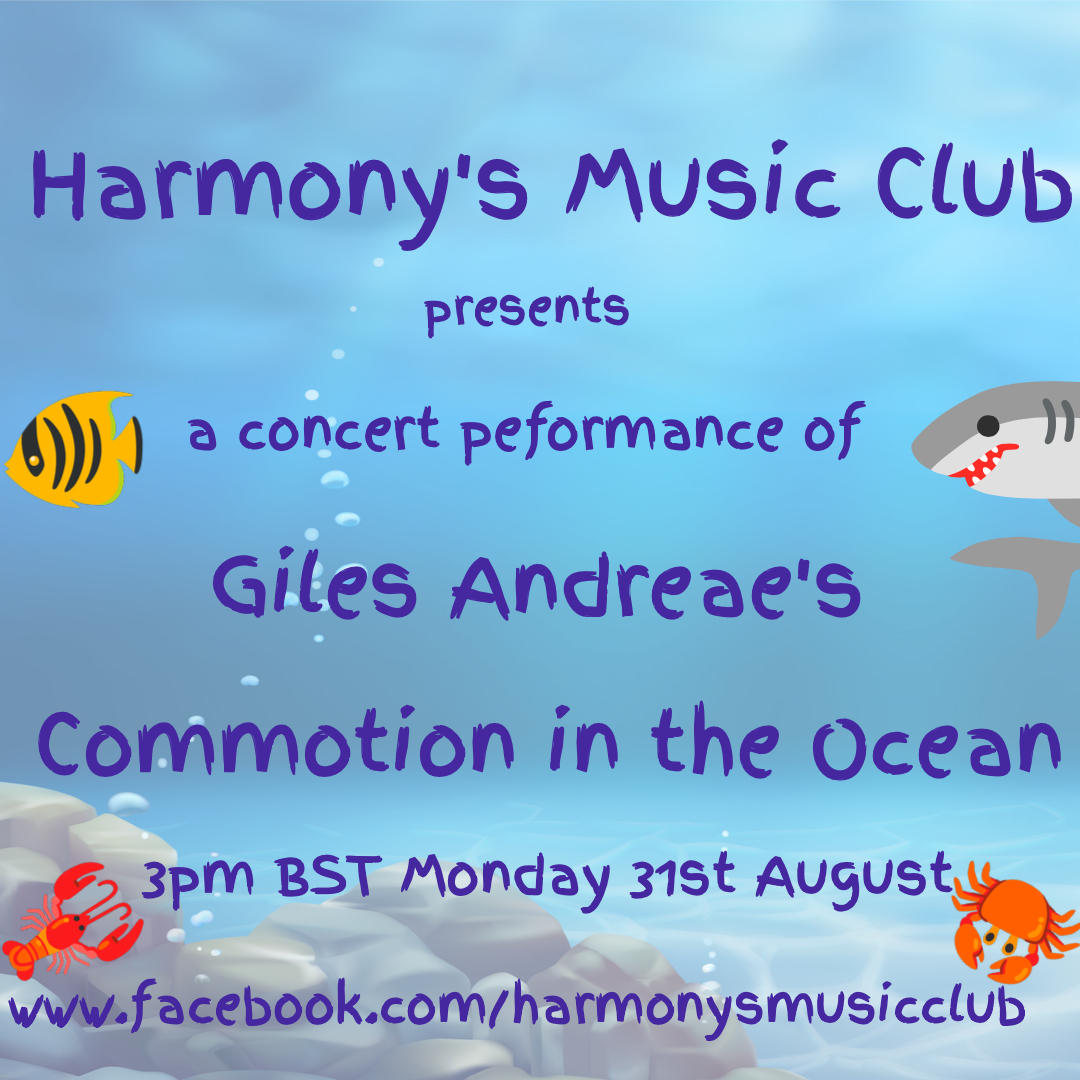 Enjoy this post?

Buy Harmonys Music Club a fish and chips