10 Things to do in Rapallo, Italy
Rapallo is situated in the Gulf of Tigullio just between Genoa and the Cinque Terre, which makes it a perfect base for exploring the region. You wont be short of things to do in Rapallo.
Rapallo is the largest town on the Ligurian coast of Italy and is sometimes overlooked by tourists, but you will see lots of Italians here enjoying their gelato on the promenade.
On Rapallo Promenade
The town is full of the characteristic colourful houses of the Italian Riviera, known for their trompe l'oeil (the painted facades on the front of the buildings).
Read on for my top 10 things to do in Rapallo.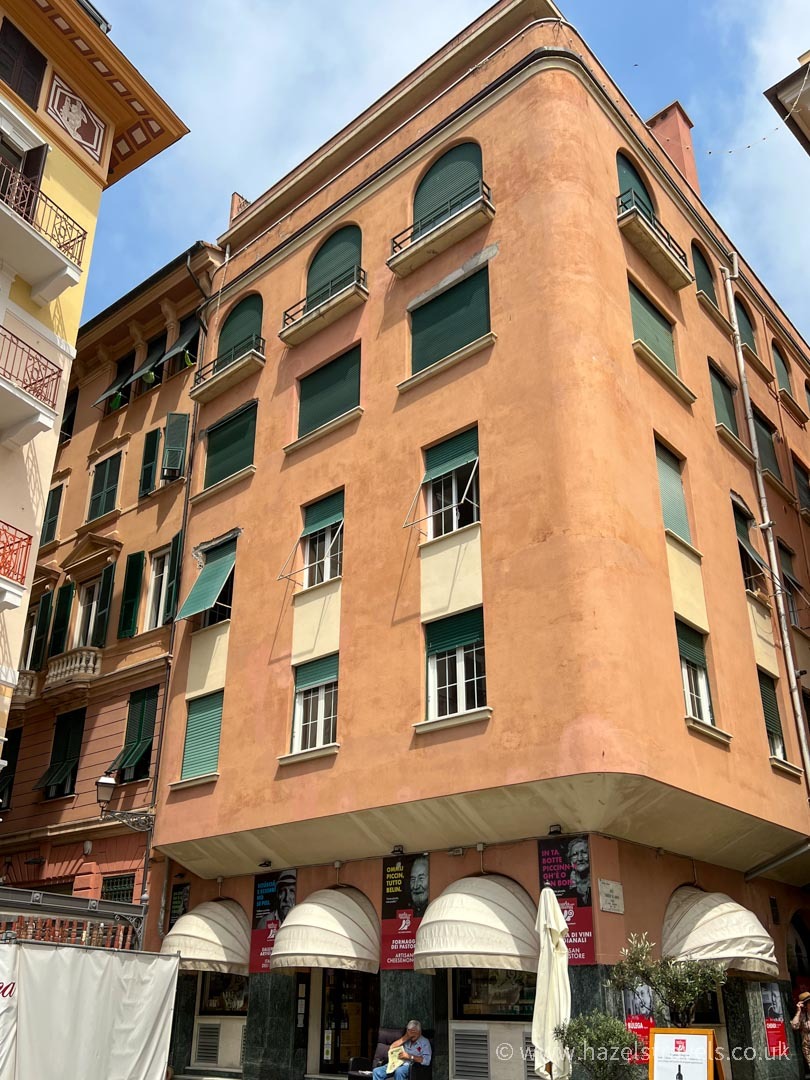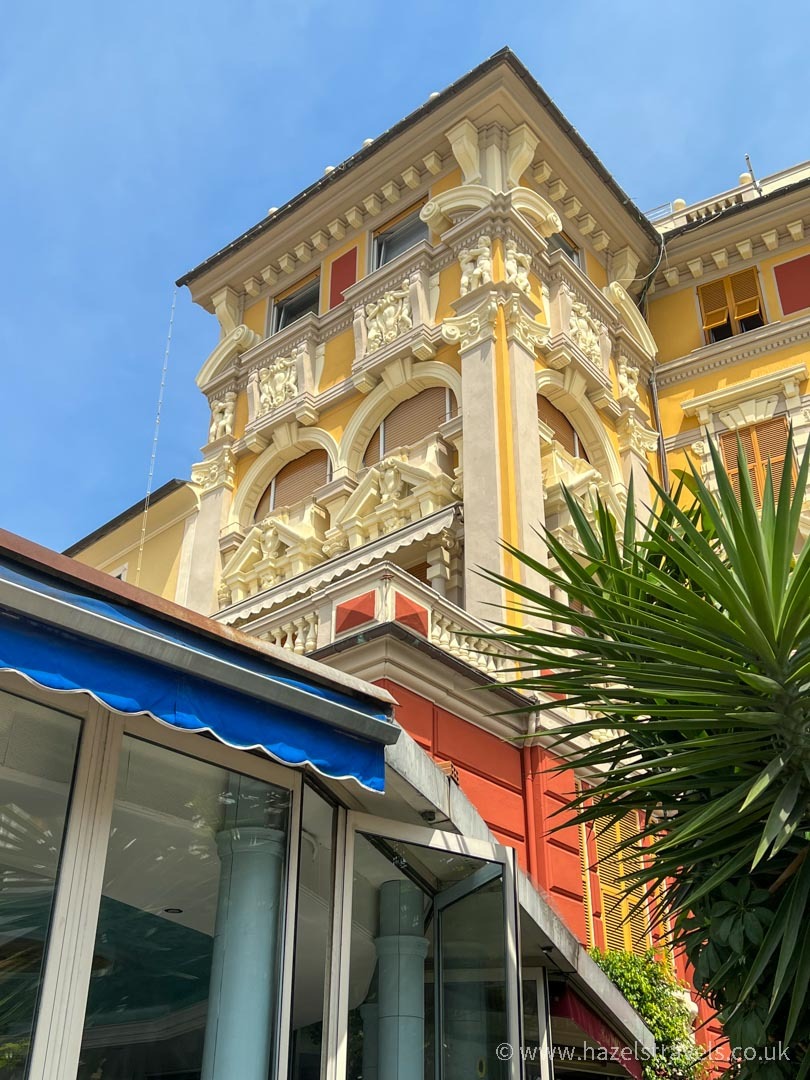 1. Stroll Along Rapallo Promenade
Promenade Vittorio Veneto is a lovely place for a stroll – try it in the morning for your morning coffee or at sunset where you can watch the incredible views over the mountains and the colourful villas on the hillside. There are lots of cafes and restaurants where you can sit outside and watch the world go by. You can see all the beautiful coloured houses nestled into the mountainside.
2. Visit Rapallo Castle
The Castle on the Sea is a tiny fortress built entirely from stone with very thick walls. It was built as a deterrent to pirate raids in the 1550s (and it worked). Today it is a museum which is free to enter on weekends. The castle is also the centrepiece of the big display and fireworks in the first weekend of July.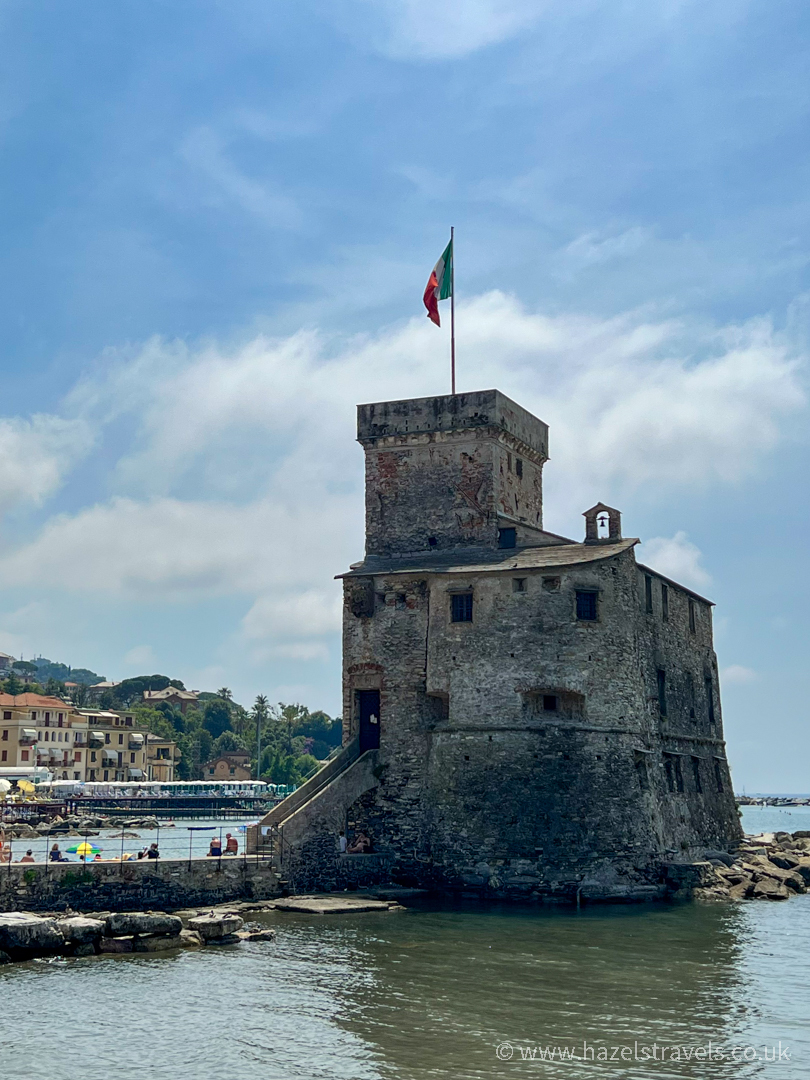 The Castle on the Sea at Rapallo
3. Rapallo Cable Car
A 600 metre ascent with breathtaking views of the mountains and the Gulf of Genoa. At the top is the Sanctuary of Lady Montallegro along with walking paths and trails where you can admire the view.
Rapallo sea view from above. Credit:Pavlo Karpushkin
4. Hannibal Bridge
An ancient stone bridge which is said to have been used by Hannibal of Carthage, the Roman general and statesman who is considered one of the greatest military leaders of all time. Hannibal led the outbreak of the Second Punic War in 219 BC. This bridge is said to have been used for transit of supplies.
Hannibal's Bridge – Credit: FotoGablitz
5. Food and Drink in Rapallo
You can't visit the Ligurian region without trying some famous Ligurian fare! There are some excellent restaurants here, and if you book early enough you can get a table to watch the sunset. Don't forget the Focaccia (which originated here in Liguria in ancient Roman times) and Genoa cake too.
6. Centro Storico
Rapallo's medieval old town is pedestrianised, so you can wander through the cobbled streets and admire the pretty buildings and window displays at your leisure. There are lots of shrines to Our Lady of Montallegro down the Via Mazzini. There is a market every Thursday on the Piazza IV Novembre.
Rapallo centre with breakdancers providing entertainment Credit:Marina113
7. Rapallo's Music Kiosk
A stunning nouveau circular structure which houses music and other entertainment. It was built in 1929 by Rapallan migrants who relocated to Chile and wanted a music monument in their hometown. The artwork features iconic composers such as Mozart in its decorative ceiling. Rapallo is twinned with Iquique in Chile.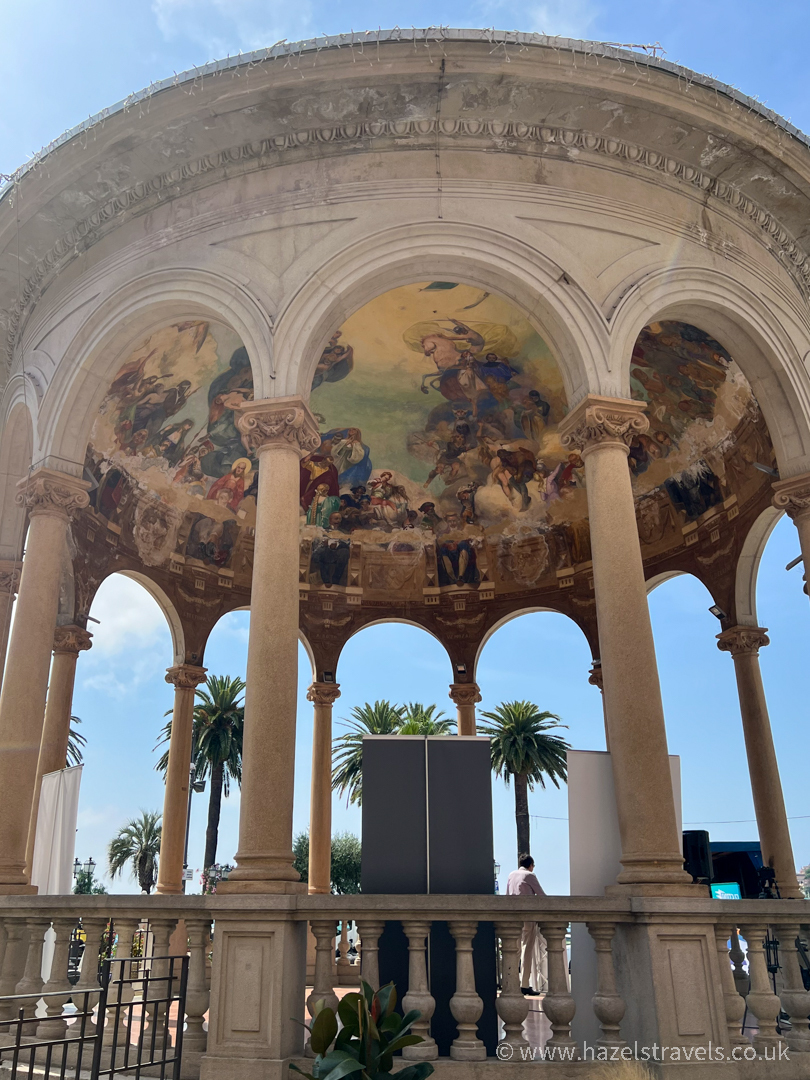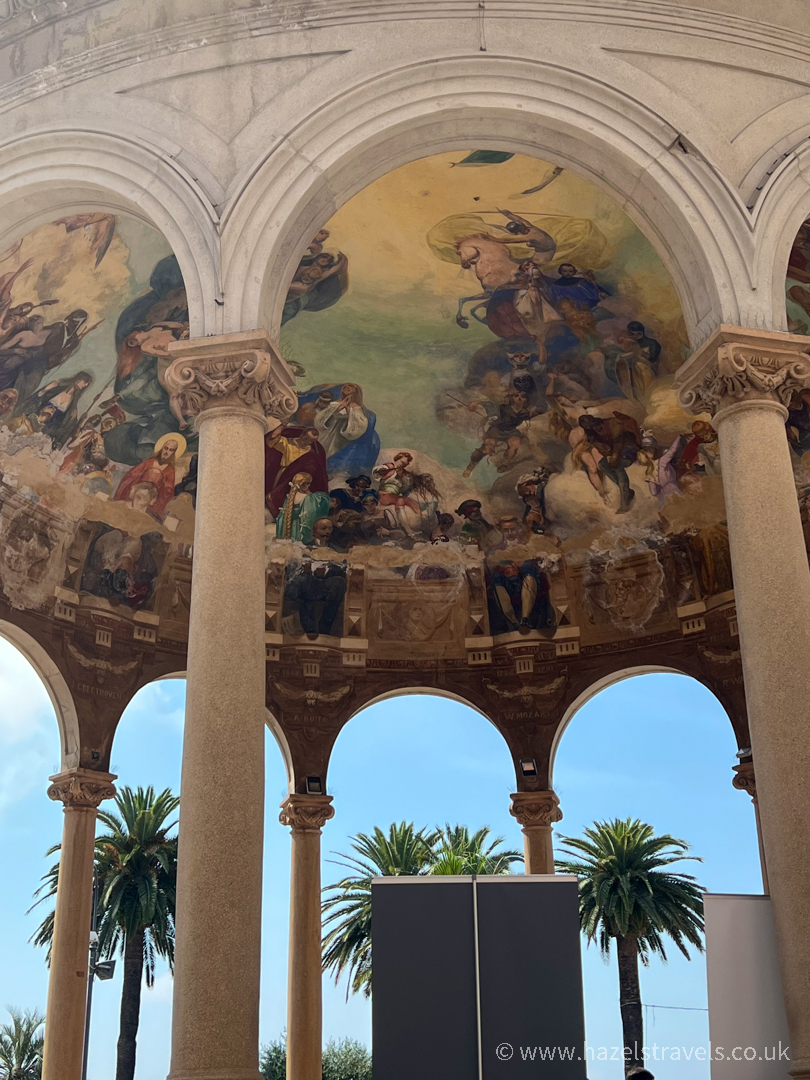 Rapallo Music Kiosk
8. Rapallo Boat trips
You can take a boat from Rapallo harbour to Portofino, with a stop at Santa Margherita. It is a beautiful boat ride, and both towns are stunning (although Portofino takes the crown). It's lovely to catch the boat straight to Portofino for lunch, then travel back via Santa Margherita for some shopping. You will likely see lots of big superyachts on the way too.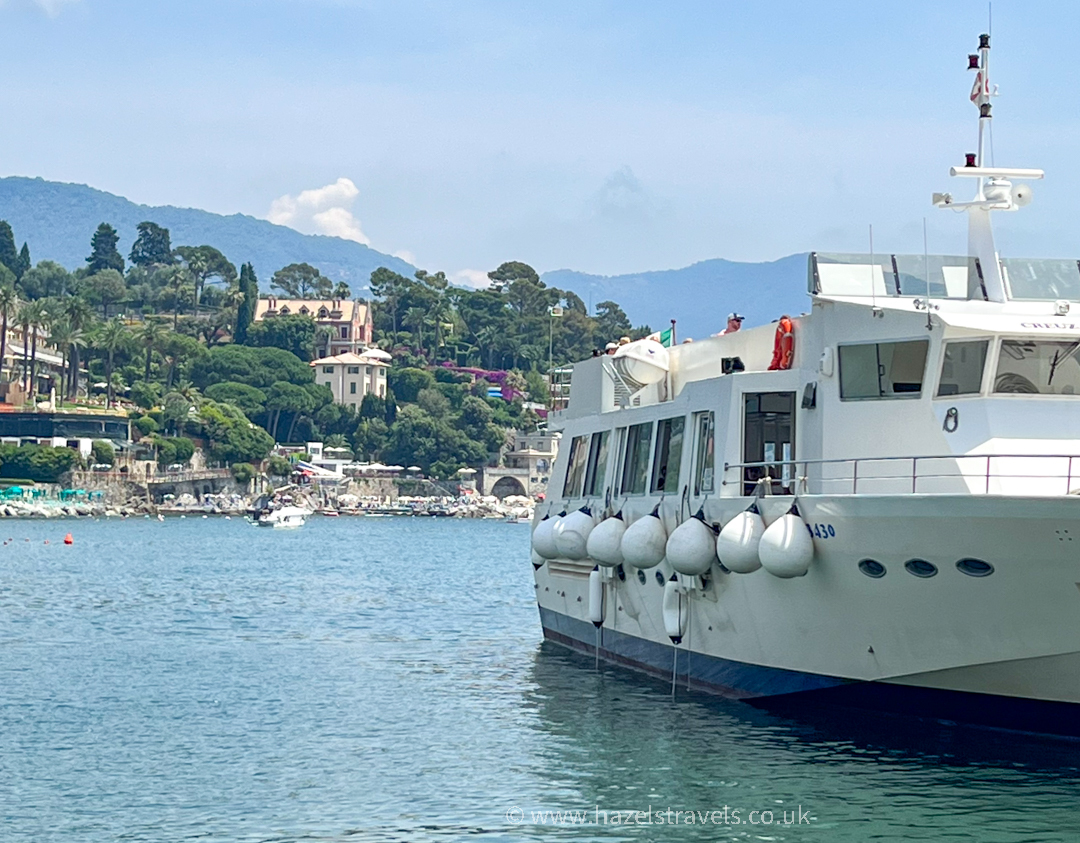 9. The Sanctuary of Our Lady de Montallagro
Santuario di Montallegro can be reached by cable car and from its position offers a beautiful view on the blue Tigullio Gulf and the surrounding nature. The Santuario of Montallegro is where it is said the Virgin Mary was sighted in the 16th century. You can also see a Byzantine painting inside, which is said to have been given to the residents of Rapallo by the Virgin Mary.
Credit:Faabi Neogothic Sanctuary of Nostra Signora di Montallegro
10. Basilica of Sts. Gervasius and Protasius
An intricately designed basilica which was consecrated in 1118 and restored in the early 17th century. It has a leaning bell tower.
Basilica of Saints Gervasius and Protasius in Rapallo town. Credit:joymsk
And that's it for my top 10 things to do in Rapallo!
Other places Nearby
Portofino is only a 30 minute car journey away, although for the best views I recommend you take a boat trip (see above). You are also not far from the Cinque Terre here and Genoa. Rapallo is an excellent base for exploring the whole Ligurian region.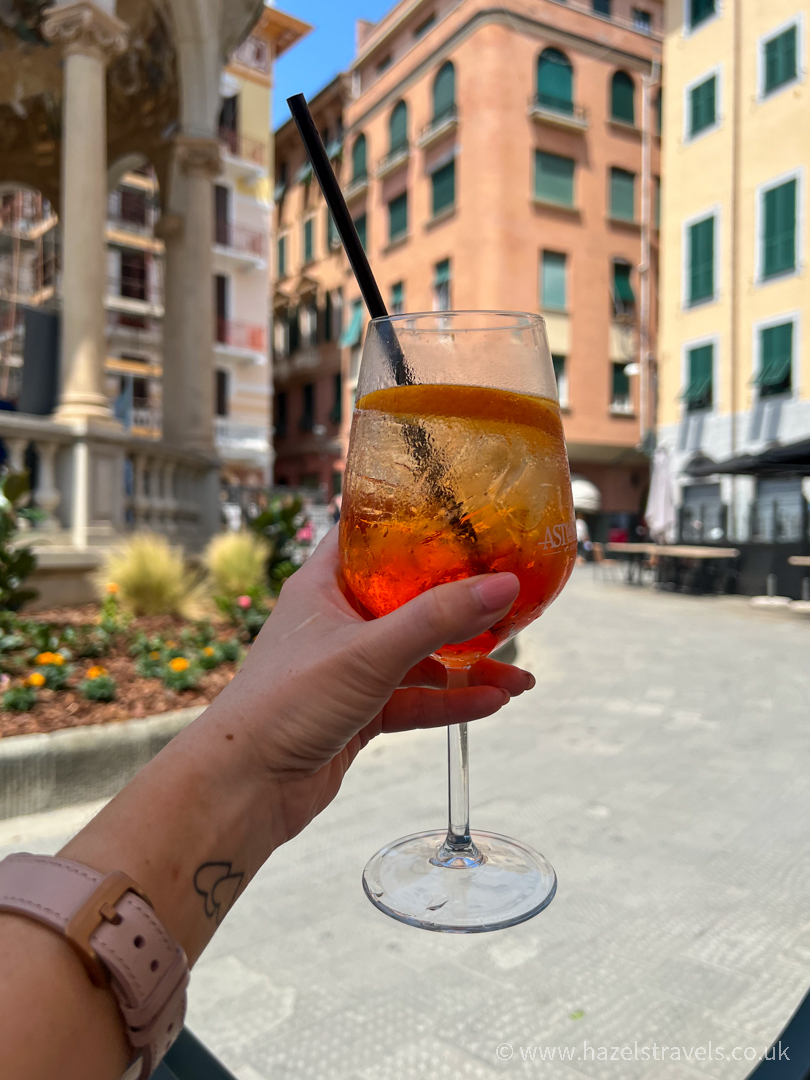 Have you been to Rapallo? Let me know in the comments below.
You can also read the article on my website here and subscribe to my blog at www.hazelstravels.co.uk. Thank you for your support!
Enjoy this post?

Buy Hazels Travels a coffee