First Quarter Moon in Saggitarius ♐️
BELIEVE IN YOUR GOOD LUCK
I would love to hear how you are feeling this First Quarter Moon and if there is anything coming up for you. I have been seeing a need for more space for our emotions and I would love to hold that space for you. Message me or leave me a comment. 💕
Aim and shoot for your goals Queen! Get a wide-angle view of what's important to you, zero in on the details, and make necessary adjustments. This is a time for definitive action! Think about the baby steps needed for your goal and don't take too many risks at this time. Believe in your own good luck but don't be arrogant about it.
Journal Prompts: How can you put your plans for health and new habits into action today?
Just a little heads up! Buy me coffee has an app you can download and get notifications and comments as well as have chats and message me anytime. Download now in your app store to have easier access to our community.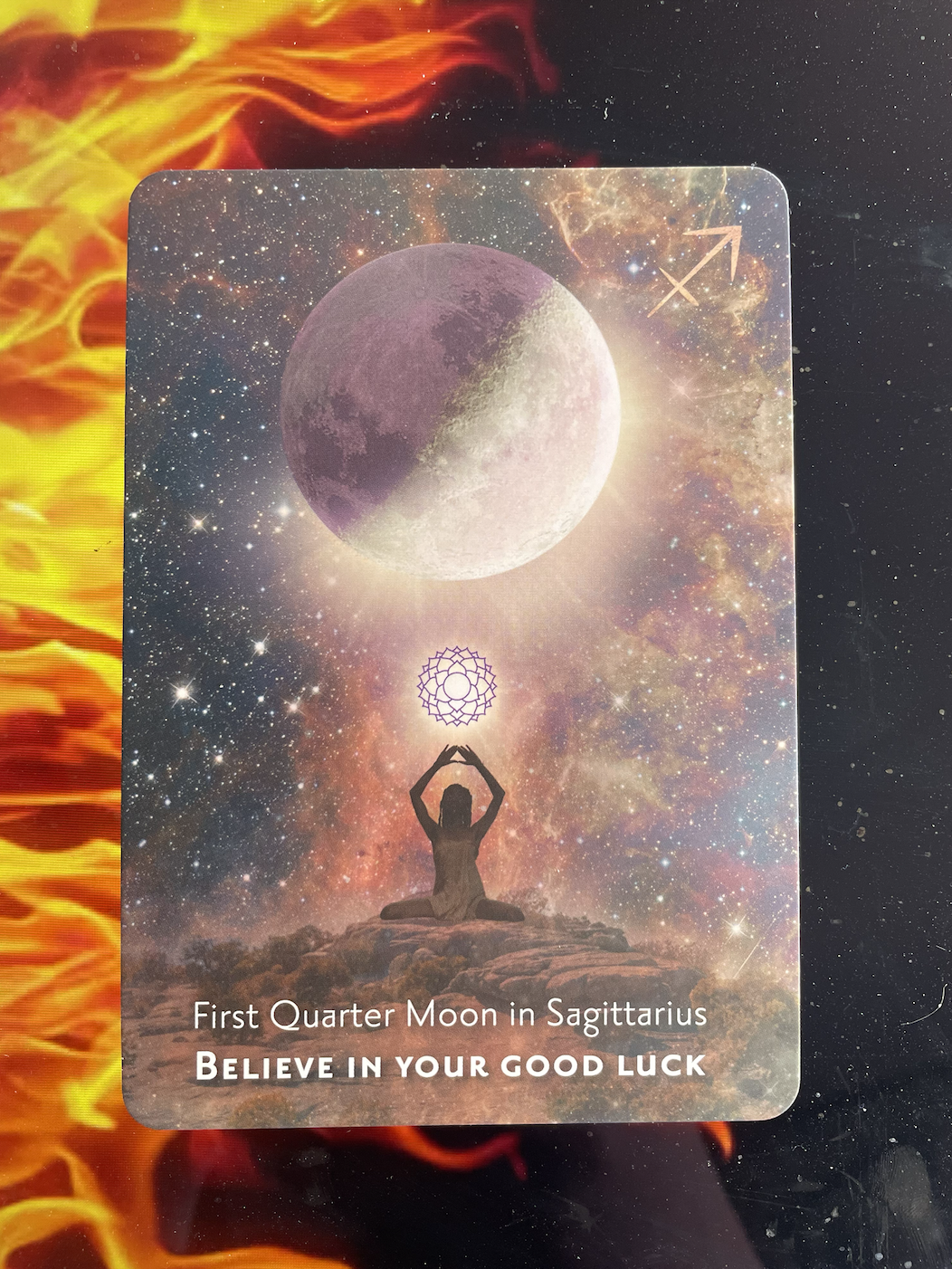 Enjoy this post?

Buy Healing by Earth a tea