Ep: 32: Healing With The Witch Archetype + Review of Seasons of the Witch: Samhain and Yul
Ep: 32: Healing With The Witch Archetype + Review of Seasons of the Witch: Samhain and Yule Oracle Decks
Link to Ep. 32
https://anchor.fm/healingthrutarot/episodes/Ep--32-Healing-With-The-Witch-Archetype--Review-of-Seasons-of-the-Witch-Samhain-and-Yule-Oracle-Decks-e1b4smp
In this episode, I discuss how to work on emotional healing using the witch archetype. I review the Seasons of the Witch: Samhain and Yule oracle decks by Rockpool Publishing, which can be used when healing with this archetype. I also share the 9 card spread I created for us to facilitate this healing work related to the witch archetype.
Make sure to check this one out – it was one of my absolute favorites to create! More archetype episodes to come.
Now available on apple podcasts, google podcasts, pandora, spotify, anchor and more.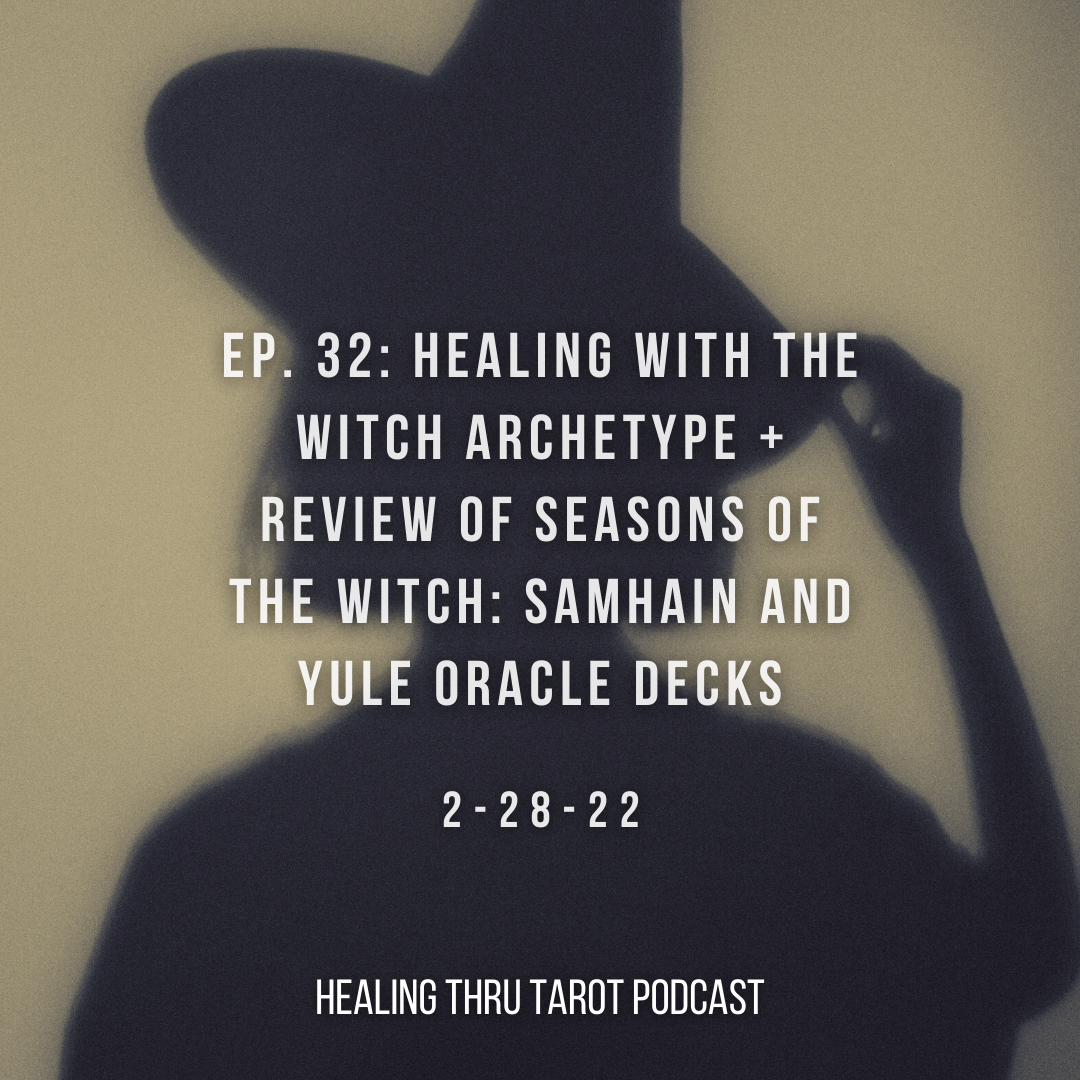 Enjoy this post?

Buy healingthrutaro a coffee