Hearing Loss LIVE! is here for you
Chelle Wyatt and Julia Stepp spent yesterday preparing for 2023. We will have some changes. BUT we are here to stay! Want more Hearing Loss LIVE!?
- Share and Like our content with HoHs and hearing partners far and wide.
- Ask your local hearing loss support group to reach out to us and we would be happy to set up a presentation.
- Send your employer or state services our direction, let's get them in the KNOW with one of our many live or prerecorded sensitivity workshops.
- Join us for Talk About it Tuesday's with our new workshop structure rolling out 2023
- Sign up for our Email newsletter
- Take one or both of our Lipreading classes. Bring a friend for free!
- And if you can Buy us a coffee. Tell us what we mean to you!
https://www.buymeacoffee.com/hearinglosslive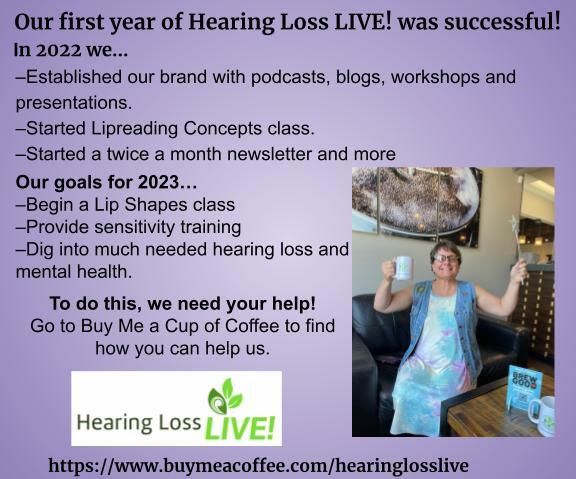 #HearingLoss #Education #CEU #Family #Like #Share
Enjoy this post?

Buy Hearing Loss LIVE! a coffee