Sign up for our Email Newsletter today!
Hearing Loss LIVE! bi-monthly newsletter goes out tomorrow. Give yourself a treat and sign up for our newsletter email list. Chelle Wyatt always has sound HoH advice.
We promise no tricks here! "Just the news folks and nothing but the news.
Oh and its Talk about it Tuesday! Come find out more about all our November events! We have lots of knowledge from our recent trip to ALDA-Con to share!
Sign up for both today at Hearing Loss LIVE!
#share #Events #HearingLoss #SignUp #Email #Knowledge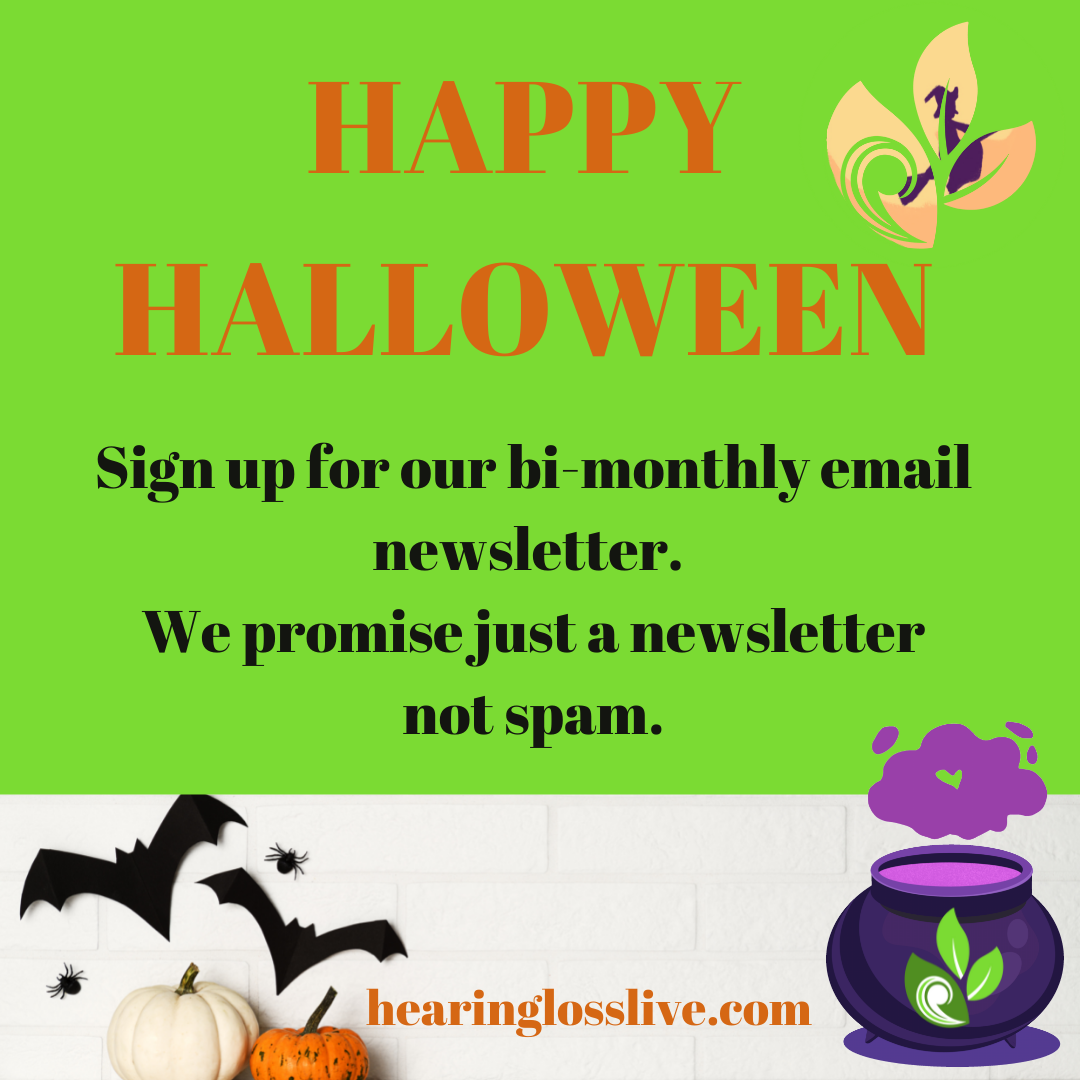 Enjoy this post?

Buy Hearing Loss LIVE! a coffee