Are you looking for a thrilling crime drama that will pull you to the edge of your seat and keep you coming back for more? Well, look no further! Mari Sutro has brought readers this twisted novel - Dark Obsessions that will have you clearing your schedule to dive into this novel as Kate Barnes races against the clock to stop more girls from becoming like the latest young girl found - dead.
Warning - this book does have some seriously dark content. If mentions of abuse are triggering for you proceed with caution concerning this novel.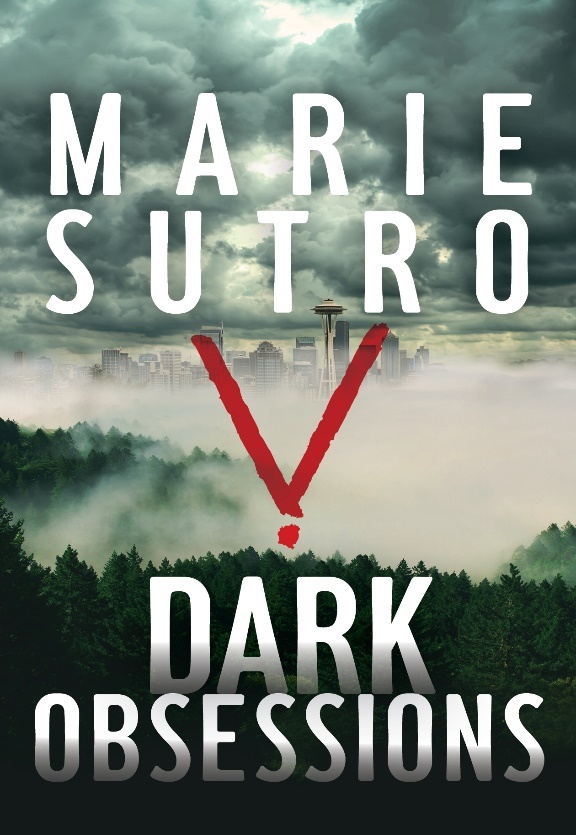 Dark Obsessions by Mari Sutro is a twisted thriller mystery novel that will have you on the edge of your seat as Kate Barnes races against the clock to save an unknown number of girls from the dire situation that they have found themselves in. Dark Obsessions is one of those books that will stick with you long after you put the novel down, and will keep you coming back for more of this bad-ass character.
Dark Obsessions is the first book that I have read by Mari Sutro, but the minute I read the blurb of this book my first question was – is there more? LOL! This novel is the second Kate Barnes novel, but it can be read as a standalone novel. Trust me. I devoured this book and I'm already making plans to go and grab book one and am eagerly anticipating book three. Yes, it's safe to say that this author has acquired a die-hard fan.
Now, just let me say this before we go any further – this book will not be for everyone. I am a zealous fan of horror, mystery, and thrillers and this book check all the boxes. There is some content that some readers might find difficult to read, so while there aren't explicit details of the things that happento the characters in this book, it's best to think of your own mental health if torture and other heinous abuses are too much for you. If you have read the previous Kate Barnes novel and enjoyed it then you honestly know what to expect and I'm sure you'll dive into this book eagerly.
Kate Barnes is in Washington State originally with one purpose – to find her mom and to get some closure concerning her youth. She has no idea that while she's there that she'll be drawn into a case of a murdered young girl stolen away from her home in a foreign country. Kate has been through a lot on a recent case, and she's made quite a name for herself as well. When the local Sheriff asks her for some insight she agrees. She has no intentions of staying on, but one thing leads to another, and justice calls to be given.
Do I have your attention? Do you want to read more? Check out the full review on my blog: https://bookwormbunnyreviews.blogspot.com/2022/05/dark-obsessions-review-spotlight.html and be sure to enter the giveaway for a chance to win a copy of the first book!