Story House Theatre - Last Stop Inn
A new set of pages with the setting of the Last Stop Inn and new bat villains.
Were the heroes expecting a good nights rest?

Did they want to relax to music and good cheer?

Are the Vampire Bats part of a bigger villain?
You decide! Colour in, cut out and write a new play with these fearsome villains.
You will need the Story House Theatre and Actors for this set, see the Extras for these and more items.
Get your family and friends involved to create together and play.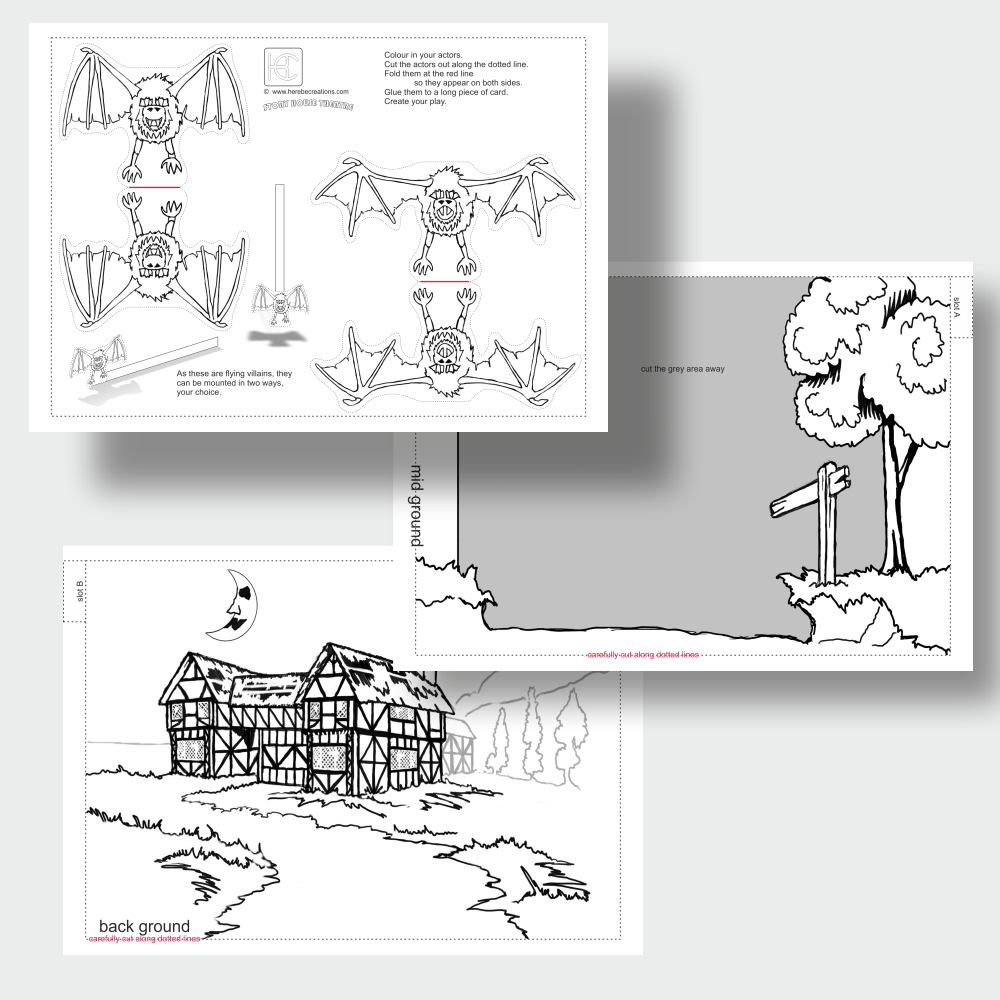 Enjoy this post?

Buy Here Be Creations a pencil