Story House Theatre - Sea Cave & Kraken
The Sea Cave set pieces and Kraken villain are now available in the Extras. Supporters get this and all Story House Theatre items for free.
I have also added Story House Theatre - Script Templates to help you write your adventure in script form. So you and your friends know what is going to happen and what lines you each perform.
Story House Theatre gives friends and family a great opportunity to create stories of high adventure in lands distant and full of dangers. You can record these and upload to social media to share with a wider audience.
Get creating today!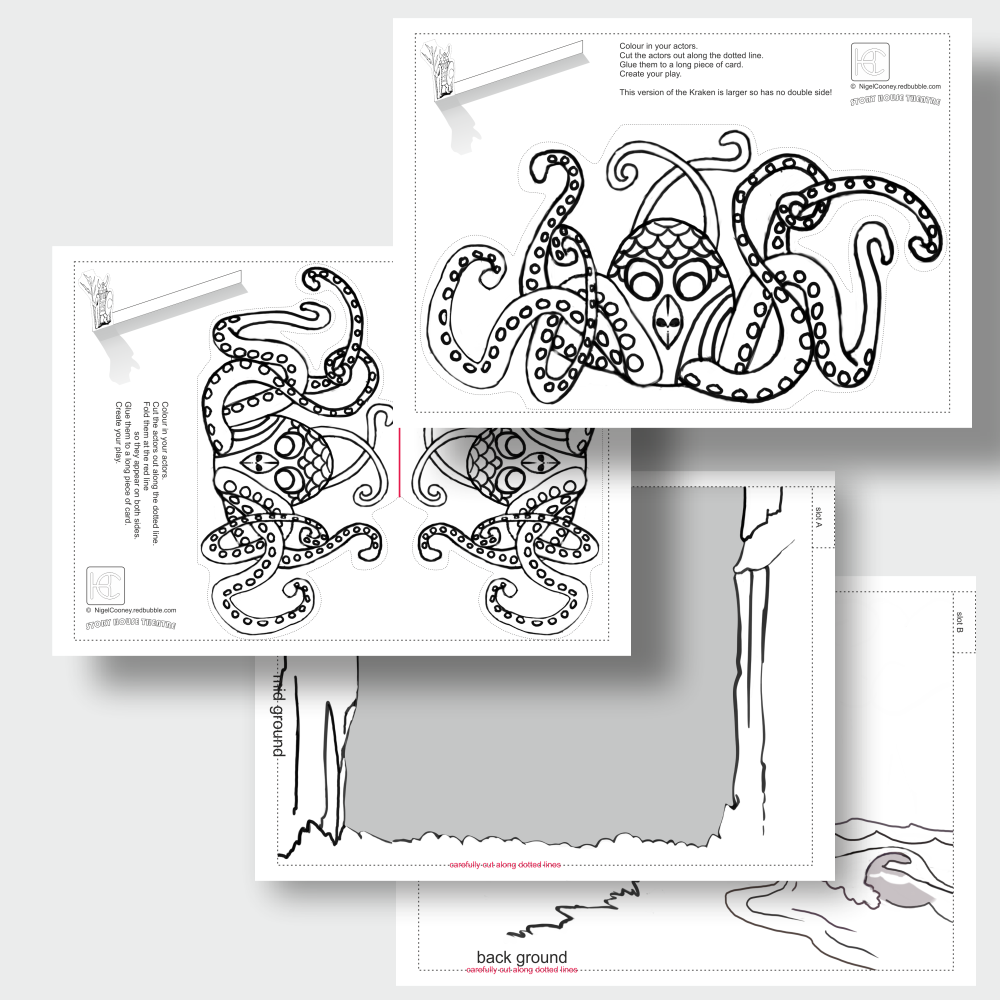 Enjoy this post?

Buy Here Be Creations a pencil