Visions Of Arcana - The Gallery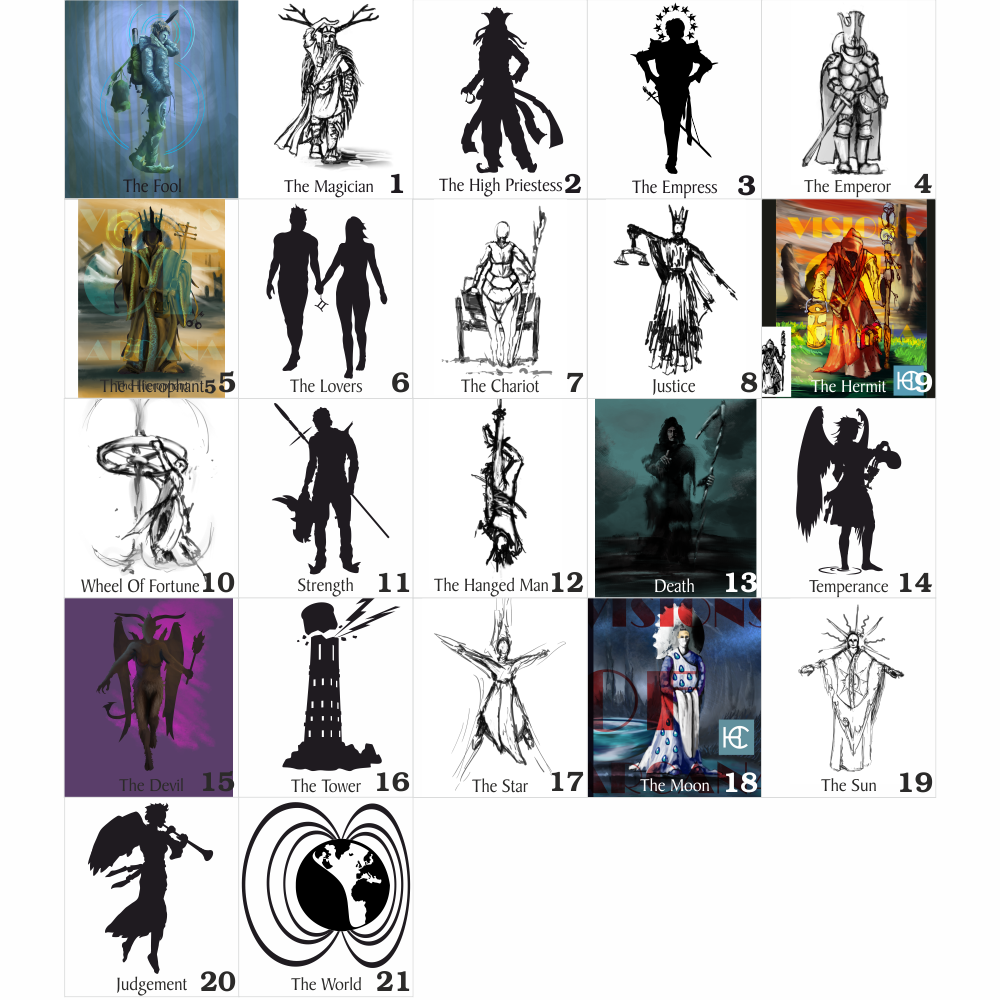 Getting there, many are now redrawn or envisioned from the original silhouette design I first created. Some have been worked up to a concept stage.
They may change as I paint them to final art but happy with the direction.
All this because I created a little game you can use to play with Tarot cards. The Game will be published on my Buy Me Coffee page: links on my website.
#tarot #tarotcards #tarotgame #cards #cardgames #cardgameart #independentartist
Enjoy this post?

Buy Here Be Creations a pencil