Visions Of Arcana - The High Priestess
Working from the silhouette I created for the play testing deck of cards, The High Priestess just appeared. Still in very rough sketch but already looking the part. Do not let her bohemian looks fool you, she is a powerful sorcerer as well as governor of the rights.
This is an ongoing challenge to create my own deck of Tarot for a game I have created. In the game, The High Priestess will act as an Aid and allows the player to search for a card in their Lift Stack.
Help support this project by becoming a member.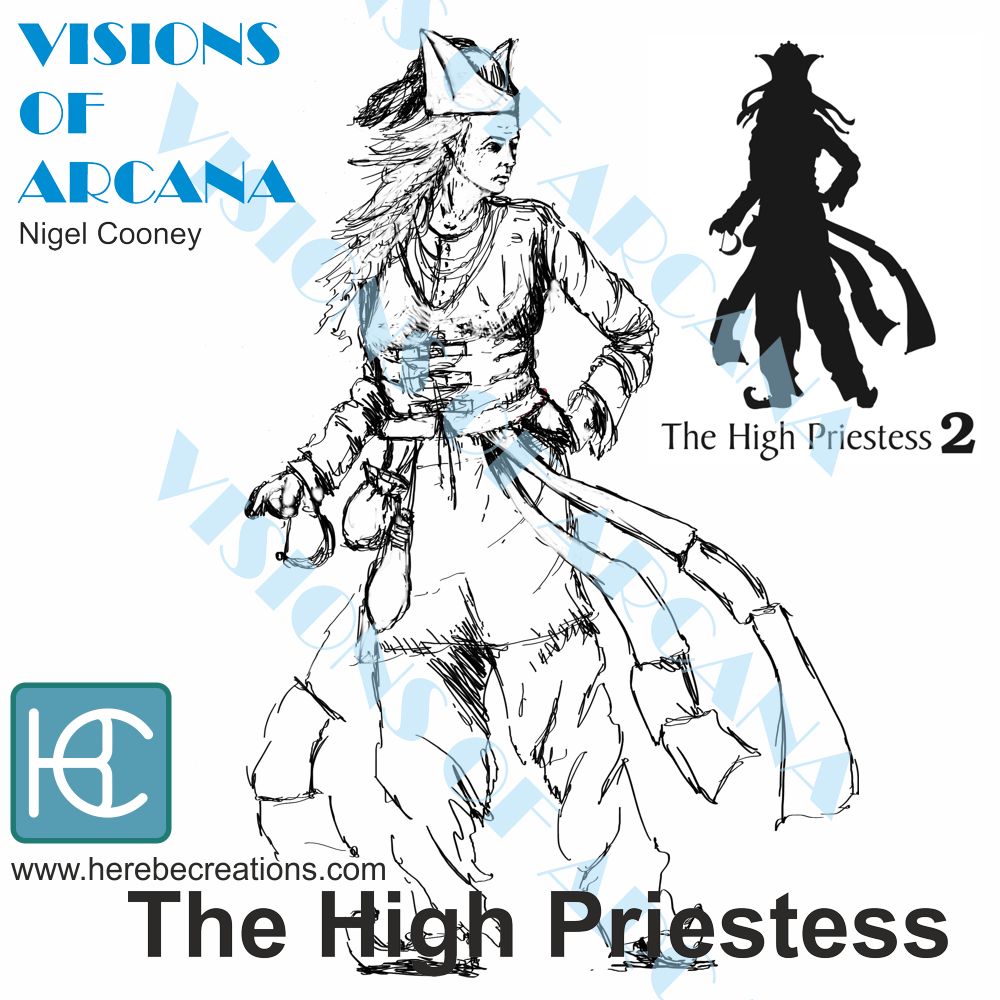 Enjoy this post?

Buy Here Be Creations a pencil