Visions Of Arcana - The Magician (Final)
This makes the 3rd of the arcana done to a final stage. I am sure things may change before release of the deck.
This is an ongoing challenge to create my own deck of Tarot for a game I have created. The Magician is a helpful persona and able to act as an Aid but also allows the player to choose a card to help in the journey.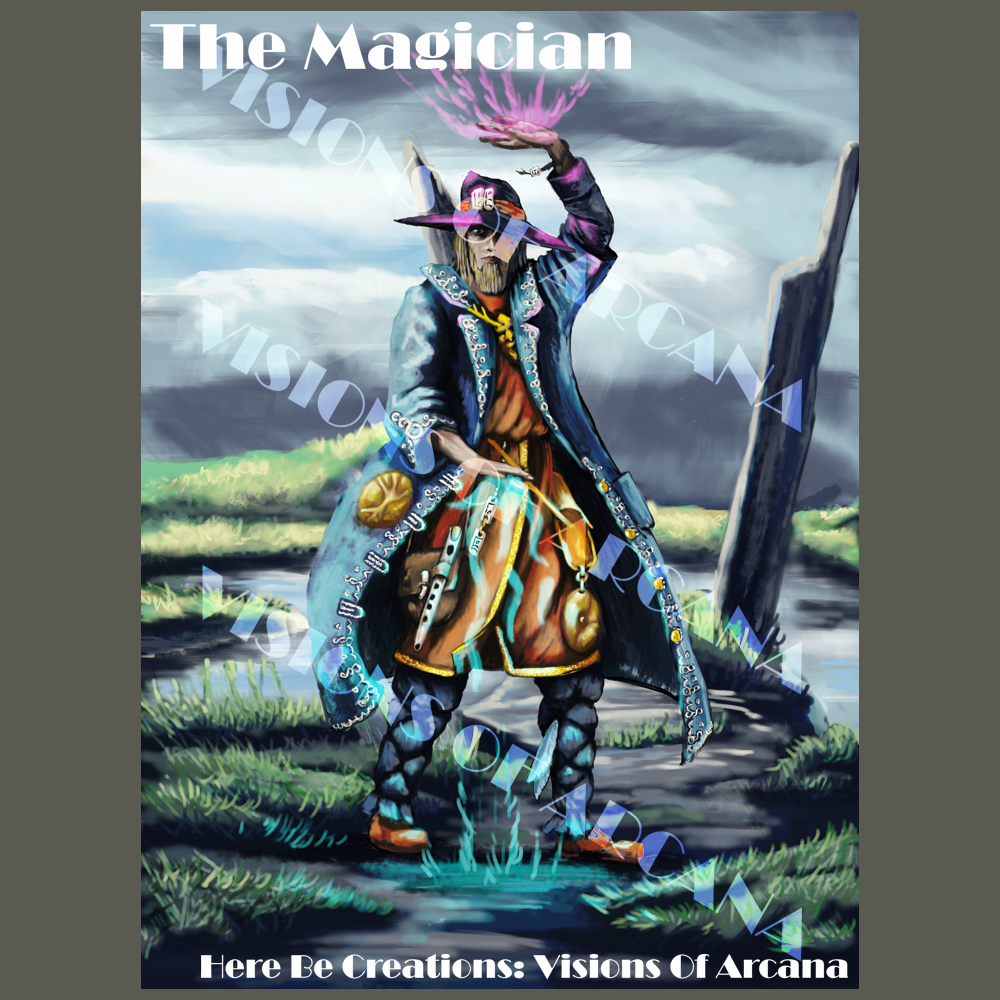 Enjoy this post?

Buy Here Be Creations a pencil